New McKinsey report judges threat in diminishing European automotive market share driven by innovation; calls for change and sets out roadmap steps to success
The latest McKinsey report looking into the European automotive industry recognises that historically, it has been a multi-decade success story. The automotive industry contributed €1tn to EU GDP in 2022; representing 7% of the entire region's gross domestic product, generated 13.8m jobs; making up for just over 6% of total EU employment and spent €60bn on annual R&D; accounting for 30% of total EU R&D spend.
McKinsey recognises that the automotive manufacturing sector is currently undergoing a period of substantial change, however; necessitating a reevaluation of its established norms.
Electrification and Digitisation: Technological innovation as market-wide disruption
According to the report, several significant factors are driving this transformation. One of its main drivers is the notable industry shift away from traditional ICE vehicles towards the adoption of electrified powertrains; and the simultaneous growth of product differentiation through software innovation rather than the traditional hardware-centric approach. The report says that this shift in dynamics has not only provided opportunities for new entrants in the automotive market, both within Europe and globally, but has also led to notable and lasting disruptions in established markets.
In recent times, a decoupling of software and hardware development has become increasingly prevalent.
China overtakes Germany as light vehicle export: forecast of things to come?
A noteworthy illustration of this transformation can be observed in China, which holds the distinction of being the world's largest automotive market. In 2022, China surpassed Germany in the export of light vehicles for the first time, registering approximately 3m vehicle exports compared to Germany's 2.6m, and these transformative forces are occurring in parallel with a challenging macroeconomic environment. European automotive finds itself at a pivotal juncture, navigating through a period of swift and substantial transformation. This transformation is primarily driven by three key factors: electrification, software innovation and escalating competition, particularly from emerging Chinese players, and put another way; European OEMs experiencing a not insignificant market share erosion.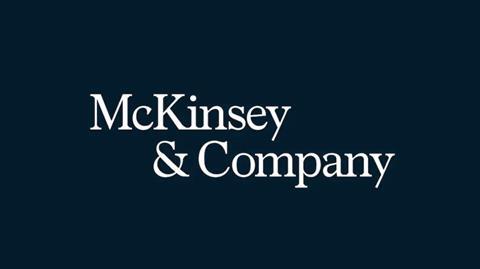 The McKinsey Center for Future Mobility's analysis highlights that since 2019, European incumbents have yielded six percentage points of market share in their home market and five percentage points in China.
Resilient supply chains are essential to avoid bottlenecks and supply disruptions, especially for critical components like batteries and semiconductors.
In contrast, Chinese OEMs have made substantial inroads in both regions, achieving an impressive 45% market share in their domestic market by 2022 and witnessing an eightfold increase in their market share in Europe between 2020 and 2022. McKinsey points out that this trend is particularly pronounced in the EV segment, where new EV-focused entrants currently capture 51% of the global EV market.
Automotive premium market being absorbed by new players
The premium automotive segment - traditionally a stronghold for many European OEMs - still holds a substantial 71% share of global sales. However, McKinsey highlights that this segment is gradually becoming more competitive, with newcomers claiming an 18% share of the premium market in 2022, with this industry shake-up predominantly a consequence of the rapid pace of change. The shift from ICE to zero-emission vehicles is accelerating, marked by global EV sales experiencing an 80% annual growth rate since 2020. McKinsey's analysis suggests that many global mobility markets are on a trajectory toward near-total EV penetration by the mid-2030s.
The hard truth about software: digitisation and EVs as co-catalysts of market shifts
The transition to electric vehicles not only redefines the industry's focus but also redirects it from hardware to software and digital technologies.
Analysis demonstrates that EV consumers exhibit a greater propensity to switch brands in pursuit of superior in-vehicle technology, encompassing advanced driver assistance systems (ADAS) features and connectivity services. Consequently, successful automakers are increasingly defining their vehicles through software, resulting in a threefold increase in software content per vehicle since 2015.
As we all know, in recent times, a decoupling of software and hardware development has become increasingly prevalent. European suppliers have exhibited proficiency in managing the interplay between software and hardware, particularly in the context of specific control units overseeing distinct vehicle components, such as the engine or transmission.
Supportive regulations can facilitate cross-industry alliances and drive technological progress.
Modern vehicles can incorporate as many as 150 control units within a distributed software architecture. As a result, hardware and software are anticipated to decouple further, with software becoming centralised into domains like the powertrain and in-vehicle connectivity, eventually transitioning into computing systems responsible for vehicle zones rather than individual components.
McKinsey says it is crucial to recognise that new entrants are strategically positioning themselves to supply critical future technologies, including batteries, semiconductors and software, challenging traditional suppliers. This dynamic, places traditional suppliers in a precarious position, squeezed between "high-tech commodity" companies providing semiconductors and batteries upstream and cost-pressured incumbent OEMs downstream. This ongoing transformation poses significant challenges to European supply chains, with the current battery value chain largely controlled by Chinese companies.
A collaborative effort from various stakeholders, including suppliers, OEMs, adjacent industries and regulatory bodies is necessary…
With the automotive industry's landscape shifting so quickly, McKinsey proposes a comprehensive road map comprising seven key pillars for action, to ensure the industry's global competitiveness. European automotive OEMs and suppliers currently generate roughly three times the revenue and five times the EBIT compared to their Chinese counterparts, placing the European industry in a strong position to capitalise on market opportunities.
McKinsey's proposed roadmap for success in the European automotive market
1. Revive strengths in customer understanding, product design and brand
The European automotive industry, known for cutting-edge product design and strong brand value, must translate these strengths into the realm of software-defined electric vehicles. Brands have historically played a pivotal role and as purchase criteria evolve in the age of electrification and software-defined cars, understanding customer needs, building desirable products and leveraging consumer data are vital to success.
2. Focus relentlessly on cost and speed
Vehicle purchase price is a decisive factor for consumers worldwide, particularly in the EV segment where Chinese OEMs hold a cost advantage. European OEMs can close the cost gap by adopting strategic measures such as structural product design, battery insourcing, scaling EV production and improving overall productivity. Accelerating development cycles and streamlining processes are equally crucial.
3. Execute a winning strategy for the Chinese market
China remains the largest automotive market globally, making success in China imperative for European OEMs and suppliers. Chinese OEMs have gained substantial market share through lower prices, tailored products and rapid innovation.
McKinsey calls for European players to tailor products for the Chinese market and consider localised research and development capabilities, partnerships and supply chain adaptations.
4. Create resilient, circular and sustainable supply chains
Resilient supply chains are essential to avoid bottlenecks and supply disruptions, especially for critical components like batteries and semiconductors.
Localisation of battery and semiconductor production is crucial to cover European demand, reduce dependencies and enhance sustainability. Circular supply chains can further reduce dependence on external raw materials.
5. Hyperscale competitive European battery and semiconductor players
European companies must strengthen their presence in battery manufacturing and high-end semiconductors, particularly for AI applications.
McKinsey says this entails developing a regulatory framework, specialised knowledge, product innovation capabilities and strategic partnerships with emerging entrants and research institutions.
6. Design a way forward for advanced driver assistance systems (ADAS) with policy support
ADAS features are increasingly crucial for vehicle buyers and competitive pressures are rising. Collaboration across the industry is essential, focusing on standardising sensor communication protocols and pooling data for AI training and validation.
Supportive regulations can facilitate cross-industry alliances and drive technological progress.
7. Close the software skill gap to win the automotive digital transition
The report recognises software skills as pivotal to the automotive industry's digital transition. It recommends bridging the skill gap, pointing out that European incumbents can consider creating shared or interoperable software platforms, intensify early hiring, reskilling efforts and attract foreign talent. Accelerating processes for foreign talent is essential to attract skilled software professionals.
A collaborative effort from various stakeholders, including suppliers, OEMs, adjacent industries and regulatory bodies is necessary to execute this road map effectively, according to McKinsey.
The establishment of clear targets, competitive regulations, infrastructure investments and partnerships will play a pivotal role in accelerating the European automotive industry's transition and ensuring its future competitiveness.