Automakers in the US could face a "major economic crisis" if a deal between unions and the 'big three' American OEMs is not reached, according to expert lawyers.
*Updated on September 8th to include a new counteroffer from GM and statement from Stellantis.
Labour and supply chain lawyers from Clark Hill international law firm told AMS that if strikes go ahead, it will have a "devastating impact" on the automotive manufacturing and supply chain in North America.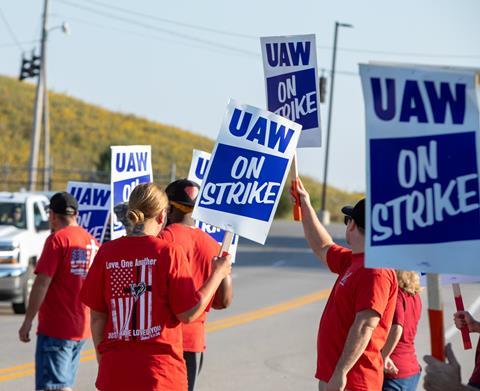 The United Auto Workers union members who work for Ford, GM and Stellantis voted in favour of authorising a strike if agreements are not reached by the 14th September, when the current four-year contract covering 146,000 workers expires.
"This is a potential major economic crisis," said Dennis Devaney, senior counsel, Clark Hill represents suppliers of the three OEMs, and was previously a board member of the National Labor Relations Board (NLRB).
He told AMS: "If there is a strike, then [suppliers] are not going to be getting paid when they're supposed to, and there are going to be layoffs. There's going to be a continuing effect."
The union is demanding a cap on the use of temporary workers, double digit pay increases to match the salary increases of the OEM CEOs, more job security and paid time off, and to eliminate tiered wage systems, among other demands.
At the bargaining table, Ford has come back with offers including a 9% general wage increase, bonuses for cost-of-living adjustments, and full elimination of wage tiers. However, the carmaker hasn't changed its stance on some of the other demands such as caps on temporary workers.
GM and Stellantis have been slower to give a response to the UAW's demands, according to the union. Because of this, the union filed unfair labour practice charges against the two OEMs, claiming they have "refused to bargain in good faith". Both GM and Stellantis refute this. The NLRB said it will investigate the charges.
As of September 8th, GM made a counterproposal to the union of a 10% wage hike and two additional 3% annual lump sum payments over four years, which Shawn Fain, president of UAW, called "insulting". Stellantis confirmed in a statement that it "intends to pass the UAW a counteroffer to the members' economic demands by the end of the week".
Potential strike targets
Whether the potential strikes would target all three OEMs, or all of their production facilities is not yet known. If all three automakers are hit, it could cause an economic loss of more than $5 billion after just 10 days, according to analysis by consulting firm Anderson Economic Group.
Devaney thinks the UAW will focus on one OEM, but even that would still have a wide-reaching impact. "I think there is likely going to be a focus on one of the companies, and my guess is that it's going to be Stellantis," he said.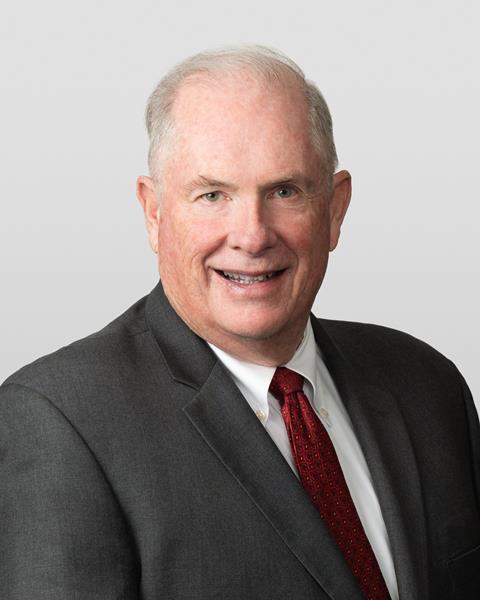 Stellantis has a total of 35 manufacturing facilities across North America, with 22 in the US, seven in Mexico and six in Canada. The OEM has been investing heavily in North America this year, having announced plans to localise production of a new electric drive module in Indiana, investing $155m in three plants in the state. It also signed a memorandum of understanding with Samsung SDI to build a second battery gigafactory in the US through the pair's StarPlus Energy joint venture.
Similarly, Ford has been investing in the region, particularly to get production ready for its next-generation of electric vehicles. In April, the carmaker announced it is investing around $1.8 billion to transform Oakville Assembly Complex into a Canadian hub of electric vehicle manufacturing that will include vehicle and battery pack assembly. Ford has 31 facilities, with 24 of them based in the US, four in Mexico and three in Canada.
In the year so far, GM has announced billions of dollar's worth of investments in North America for its ICE and EV plants. The OEM, which has 47 plants across North America, including 34 in the US, nine in Mexico and four in Canada, said it will be investing $1 billion in its Flint ICE truck plants, as well as announcing plans to build a $1 billion EV battery material facility in partnership with POSCO Future M.
If strikes were aimed at GM it could potentially affect the OEM more, due to its recent pause in production of its Chevrolet and GMC pickup trucks at three of its North American plants due to parts shortages. The OEM confirmed last week that its Fort Wayne, Indiana plant, Wentzville Assembly, Missouri plant and its Silao plant in Guanajuato, Mexico were all affected by parts availability problems. As a result, two of the plants had to cancel production for a week, with the Wentzville plant less severely affected.
Devaney said it's unlikely strikes will begin immediately after the contract expires, if agreements aren't reached. "I'm not saying there isn't going to be a strike, but I don't think they're going to be out striking on the 15th. If they are, I will be very surprised if all three automakers are struck at the same time."
Far-reaching effects in Mexico
While workers in Mexico are not covered directly by the UAW, there is coordination between the UAW and the various Mexican unions, with most plants in Mexico having their own unions.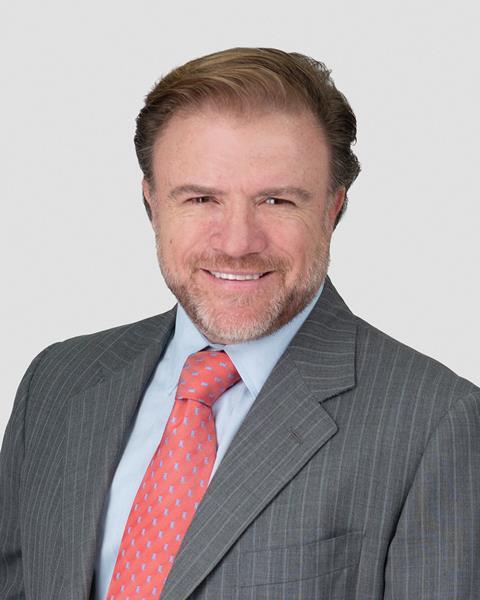 Armando Sanudo, senior counsel for Clark Hill, has over 20 years of experience in corporate, finance and commercial law, and focuses on the handling of international corporate transactions. He told AMS that there is "great concern" in Mexico about the potential strikes and the effect they could have.
Sanudo said: "For the automaker sister brands in Mexico, such as the General Motor branch in Mexico, the first problem that they would have is that they start running out of equipment, they can continue building cars but they cannot ship them to the main market which is the US, so the inventory starts accumulating in Mexico."
He said the spare parts market is much larger than the automaker market in Mexico, so the impact would be much tougher on the spare parts supply chain. "Mexico is the number one supplier of automotive spare parts to the US," he said. "The problem there is not only not having the means to and the parts to the US, but that there is no one there to receive those parts or pay for them. So, it's a multiplying effect, in that it affects the entire supply chain. There are entire towns in Mexico that depend on the automotive industry."
How long can the supply chains survive?
With just over a week until the contract ends, the pressure is mounting on the carmakers. In Mexico, Sanudo thinks there is a two-month buffer before the pressure becomes unbearable for OEMs and suppliers. "I know that spare parts companies have been building inventories, and they can survive for probably six to eight weeks of a strike. After that, they can keep producing, but they will accumulate those inventories without being able to sell it to anybody else," he said. "For the automakers, who rely on the just-in-time system and on parts from Mexico, they can probably survive for the same six-week period, but no more than that."
Even if they survive this time period, Sanudo said that restarting production won't be easy. "The spare parts suppliers can't restart production again at 100% full capacity, so they need about a month's worth of stock to supply the automakers once they start operations again. That starts creating a whole bunch of new problems, like finding new warehouses. This strike has an expanding effect that we cannot evaluate completely now."