Mangualde Production Center to become the first assembly plant in Portugal to produce large series, fully battery electric compact vans for Citroën, Fiat, Opel and Peugeot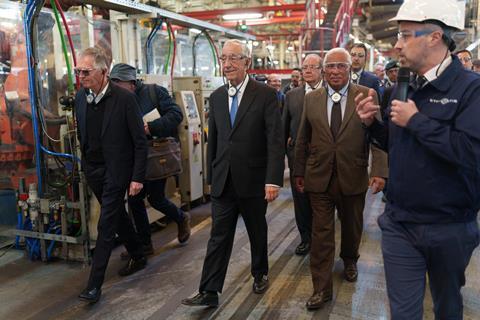 In recent weeks Stellantis has been announcing the allocation of EV production across its European production network. The latest of these announcements sees the Mangualde Production Center in Portugal being developed to produce battery electric light commercial vehicles (LCV) starting in early 2025, producing the Citroën ë-Berlingo, Peugeot e-Partner, Opel Combo-e and Fiat e-Doblò models, both in light commercial and passenger versions. The company says Mangualde will become the first Portuguese plant to produce large series fully battery electric cars for the domestic and export markets at launch.
The plant celebrated its 60th anniversary last year and the upgrade will see new facilities, both in general assembly as well as in the bodyshop, the optimisation of the industrial area, and the creation of a new battery assembly line. The plant currently produces light commercial vehicles and passenger versions of the Citroën Berlingo/Berlingo Van, Fiat Doblò, Opel Combo/Combo Cargo, and Peugeot Partner/Rifter.
Stellantis says this development at Mangualde is part of its Dare Forward 2030 strategic plan, and that it is investing more than €30 billion through 2025 in electrification and software to deliver BEVs that meet customer demands.