The new 284,000 sq.ft facility will initially produce e-motors with plans to develop its product portfolio to include powertrains, inverters and more.
LG Magna e-Powertrain has announced it is expanding its steadily-growing EV market share with the establishment of a new facility in the city of Miskolc in north-eastern Hungary. The announcement was made at IAA Mobility 2023, and will be the company's fourth production facility; signalling LG Magna e-Powertrain's continued international diversification into the EV component market.
The Miskolc facility will be situated in the region's industrial district, situated near a well-established infrastructure and in strategic proximity to OEM customers and other Magna facilities in the region.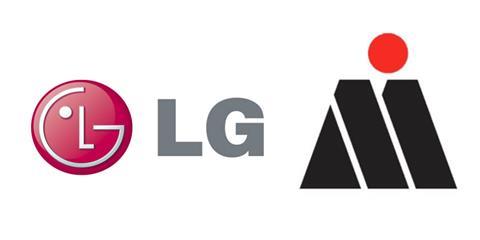 Anticipated for completion in 2025 and for production to begin in 2026, the new 284,000 sq.ft facility will initially focus on e-motor production, although the company has already announced its plans to diversify its product portfolio.
This diversification will include the introduction of electrified powertrain solutions, including inverters and on-board chargers, to meet the growing demand in the EV market.
Diba Ilunga, president of Magna powertrain, commented: "Adding the new Hungary facility marks another milestone for the JV in executing its growth plan.
"With this new capacity – the JV's first in Europe – LG Magna e-Powertrain is well positioned to keep pace with customer demands and increases in global EV production."
LG Magna e-Powertrain's growing electric component footprint
The company was established through a JV in 2021 with a view to bring together the knowledge pools of both parties to capitalise on rising demand in the fast-developing EV market.
LG Magna e-Powertrain has already established three electronic component plants since its inception, with located in Ramos Arizpe, Mexico, (where it produces electric powertrain components exclusively for GM), in Nanjing, China, and in Detroit, USA; with this latest move marking its inaugural European market penetration.
"Along with the facilities in Mexico, China and South Korea, the facility in Hungary will be critical as the company accelerates its position as a go-to mobility solutions partner in the fast-growing global EV market."
The company's estabslished facilities produce a range of electric vehicle components including e-motors, inverters, on-board chargers and e-drive systems. Eun Seok-hyun, president of LG Vehicle component Solutions (VS) Company, said: "Our new facility is a testament to the remarkable growth of LG Magna e-Powertrain, thanks to our strong partnership.
"The new facility aims to meet the demands of European automakers, demonstrating our commitment to delivering innovative solutions to our customers."
The joint venture combines Magna's expertise in electric powertrain systems with LG's capabilities in component development for e-motors, inverters and on-board chargers. Cheong Won-suk, chief executive officer of LG Magna e-Powertrain, added: "This new facility seeks to amplify the growth of LG Magna e-Powertrain in the European market.
"Along with the facilities in Mexico, China and South Korea, the facility in Hungary will be critical as the company accelerates its position as a go-to mobility solutions partner in the fast-growing global EV market."