JLR will invest billions over the next five years to upgrade its UK plants for an electric-first future, including transforming Halewood into an all-electric plant, adding an electric Jaguar in Solihull, producing electric drives and battery packs in Wolverhampton and expanding stamping in Castle Bromwich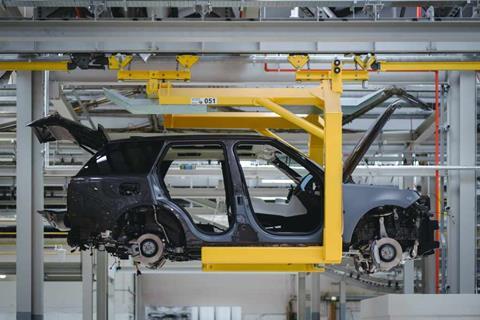 The company revealed plans for the development of its manufacturing operations as the next step in its 'Reimagine' strategy to grow its presence in the luxury electric vehicle segment, with investment of £15 billion ($18.6 billion) over the next five years – around double what it had previously committed to. It will include expansion and upgrades for electrification across all of JLR's manufacturing facilities in the UK.
As part of the investment, the Halewood plant in Merseyside will become an all-electric production facility and its next generation medium-size SUV architecture, electrified modular architecture (EMA), will now be pure-electric. The company confirmed that it will build an all-electric medium-sized SUV from Range Rover in Halewood, launching in 2025.
"Today I am proud to annouce we are accelerating our electrification path, making one of our UK plants and our next-generation, medium-sized luxury SUV architecture fully electric," said Adrian Mardell, chief executive officer at JLR. "This investment enables us to deliver to our modern luxury electric future, developing skills and reaffirming our committment to be carbon net zero by 2039."
For the Jaguar brand, the company said there will be three new models, the first being a 4-door GT that will be built at its Solihull plant in the West Midlands. These will use a dedicated JEA platform and deliver a higher power output than any previous Jaguar, and a range up to 700 kms (430 miles).
Furthermore, the carmaker has also revealed that it will upgrade its manufacturing capabilities in the EV value chain by producing electric drive units and battery packs for JLR's next generation vehicles at its Wolverhampton Engine Manufacturing Centre. The plant currently builds Ingenium combustion engines, and it will be renamed the Electric Propulsion Manufacturing Centre to reflect the change.
JLR had previously announced that it will be an anchor customer for battery cells from its parent company Tata, which is currently exploring gigafactory locations in either Spain or the UK. JLR's Adrian Mardell told journalists that this decision was still pending, but that the plant would not be operational until the middle of the decade. JLR would, in the meantime, source battery cells from other suppliers.
In a further boost to UK manufacturing, JLR has also confirmed that its Castle Bromwich plant, which builds Jaguar vehicles and whose future has been uncertain after the carmaker previously announced that it would end vehicle production there by 2025, will expand its stamping facilities for pressed body metalwork for the next generation of EVs. JLR has yet to confirm what other operations will be at the plant, but has said that it continues to explore options for other parts of Castle Bromwich.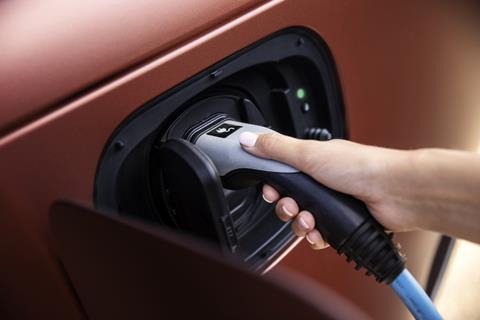 Whilst JLR is accelerating its transition to build EVs, it revealed that it would also retain key ICE variants, and thus high flexibility in its manufacturing. Its flexible modular longitudinal architecture (MLA), used by the Range Rover and Range Rover Sport, will continue to offer internal combustion engines, hybrid and battery electric vehicle options. The company said this would give it the flexibility to adapt its vehicle line up to meet the needs of different markets around the world, that are moving at different speeds towards net zero carbon targets.
JLR currently also builds Discovery and Defender models at its plant in Nitra, Slovakia.
Digital transformation
To support these vehicle and manufacturing developments JLR earlier announced that it was partnering with Tata Technologies to accelerate the digital transformation of its industrial strategy, including the rollout of cloud-based, backbone IT systems. The first phase will include UK core production facilities, with solutions subsequently deployed to other global locations. The agreement furthers Jaguar Land Rover's alignment with the Tata Group of companies as part of its Reimagine strategy.
Commenting on the collaboration, Barbara Bergmeier, executive director of industrial operations at Jaguar Land Rover, said: "The partnership with Tata Technologies will allow us to accelerate the transformation of our core ERP infrastructure to deliver the efficiency and usability we require for the future and our transformation objectives."
As well as establishing a standard operating model, Tata Technologies will integrate SAP S/4 HANA and SAP BTP with the existing software to upgrade JLR's architecture as part of the company's digital transformation strategy.
An exclusive interview with Barbara Bergmeier, executive director of industrial operations at JLR, is forthcoming at AMS and in German at our sister publication, Automobil Produktion. Register at AMS to read it first.