Fisker is accelerating the launch of its Ocean SUV with the first deliveries to European and US markets planned for June this year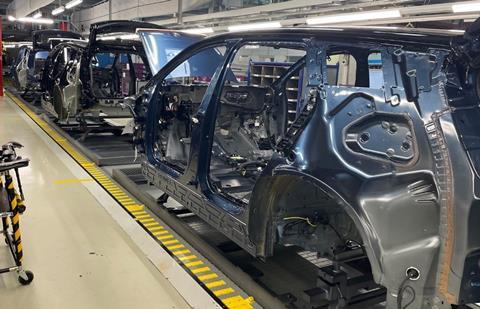 Production of this model started last year at contract manufacturer Magna's plant at Graz in Austria. Fisker says it expects to gradually ramp up production over the course of May and plans to build up to 1,700 vehicles by end of June, provided suppliers meet delivery of required parts volumes. The company plans to increase production further during Q3 2023 to support the delivery roll-out in the rest of its global launch markets and support its 2023 volume forecast of 32,000-36,000 vehicles.
"Consistent with our brand's commitment, we are going to give extra attention to detail on each vehicle ensuring a great customer experience, since these are built for our first volume deliveries and marketing purposes such as test drives," says CEO Henrik Fisker.
The Ocean SUV will use a version of a Magna-developed electric vehicle architecture modified by Fisker to create the new aluminium-intensive FM29 platform.