Arrival, the start-up that plans to build electric commercial vehicles in what it calls 'microfactories', has announced its first US production location in York County, South Carolina. It has also raised $118m from funds managed by BlackRock.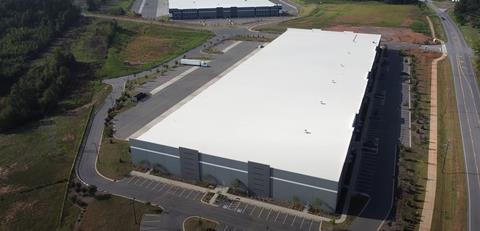 The company's philosophy centres around so-called microfactories, which are highly automated, use a 'cell-based assembly method', have a small footprint and use local supply chains. It has now announced that its first US location will be in Rock Hill, South Carolina.
The plant will initially produce the firm's electric buses using in-house developed components, materials and software and local supply chains.
Arrival expects to start operations in Rock Hill in the second quarter of 2021, with production starting by the end of 2021.
Tracey Yi, CEO of Arrival's component and procurement division, Elements, said at last month's ALSC Live that the microfactories can occupy the space of a typical warehousing space. This means that construction is very limited – there is no need to dig down and create pits – and the facilities can be built near the city centres where the commercial vehicles will be used.
The new factory constitutes a $46m investment and is promised to create 240 new jobs. Arrival is actively recruiting and invites those interested to visit the company's hiring website.
The company also announced that it has raised an additional $118m from funds managed by BlackRock. It follows Hyundai-Kia buying a €100m ($117m) stake in the company and UPS committing to the purchase of 10,000 delivery vans.
Mike Ableson, Arrival CEO of North America, said: "Our new microfactory in South Carolina is the beginning of a paradigm shift in the EV space. We're thankful for the great work at the state and local levels that lead us to South Carolina, and we are excited to be able to partner with York County to deliver our vision for commercial electric vehicles while investing in the lives of the community members that support Arrival."