Hydrovolt, the biggest EV battery recycling facility in Europe has started operations in Norway, the owners of the joint venture, battery producer Northvolt and aluminum and energy company Hydro, announced on May 16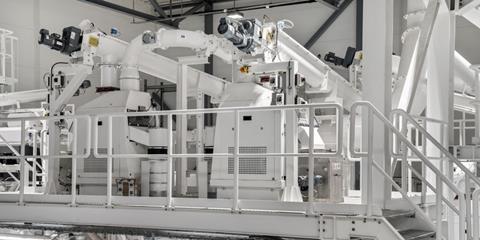 The Hydrovolt plant in Fredrikstad in the south of Norway will start with an annual processing capacity of 12,000 tons of battery packs, roughly the weight of 25,000 EV batteries. It is also the amount of battery waste created in one year by Norway, one of the earliest and most aggressive adopters of EVs.
Hydrovolt aims to expand its capacity many times over to recycle batteries from across Europe. By 2025, it plans to recycle 70,000 tons of battery packs and 300,000 tons by 2030.
The company describes its recycling process as fully automated and says it can recover 95% of materials from the batteries including 'black mass', a compound containing nickel, manganese, cobalt and lithium, useful to make new batteries. Northvolt's Swedish recycling plant, Revolt Ett, is equipped to process black mass into reusable material.
"Hydrovolt represents a milestone on Norway's trailblazing journey towards widespread electric transportation. Norway has been leading the world in adoption of electric vehicles for some years, but what has been missing is recycling capacity to ensure a sustainable solution for those batteries as they reach end-of-life," said Hydrovolt CEO, Peter Qvartfordt said in the press statement.
Northvolt's chief environmental officer, Emma Nehrenheim, said the recycling facility would help make lithium-ion battery technology sustainable in the long term and reduce its carbon footprint. The aluminium component of EV batteries can be recycled with only 5% of the energy needed to produce the aluminium first time around, said Hydro's executive vice president, Arvid Moss.
Northvolt, one of Hydrovolt's two investors, was created in 2016 and is part of Europe's effort to claw market share in EV batteries where Asia dominates. The company now has supply contracts worth $50 billion with BMW, Scania, Volkswagen, Volvo Cars and Polestar and energy storage company Fluence, the statement said.
The battery producer aims for about half the content in its batteries to come from recycled materials by 2030, the statement said.
Watch more on battery recycling from the AMS Automotive Evolution Summit, featuring Li-cycle, RS Bruce and the Faraday Battery Challenge in the UK