Download this report for forecasts of electric vehicle lithium-ion battery demand, analysis of battery cell gigafactory locations and insight on global EV battery manufacturing and supply chain management.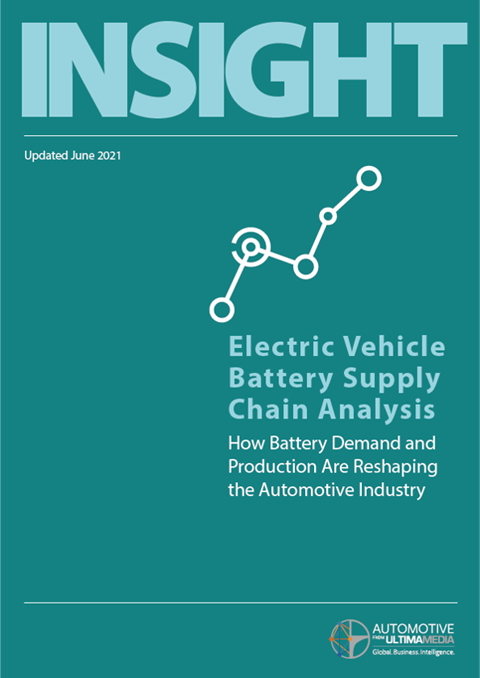 Sales and production of electric vehicles (EVs) continue to accelerate globally, with double-digit annual growth expected over the next decade. To keep the expansion and development of EVs charging ahead, vehicle manufacturers, automotive suppliers and governments are plugging in more investment to regional supply chain and gigafactory networks for lithium-ion batteries.
Lithium-ion battery technology is critical to improving the driving range of electric vehicles and to reducing the costs of plug-in, rechargeable powertrains compared to gasoline-powered vehicles. However, with demand for EVs rising faster than predicted before the Covid-19 pandemic, the supply and cost of materials like lithium and cobalt have tightened, while many vehicle manufacturers have become dependent on a few lithium-ion battery suppliers. Meanwhile, with a large share of the value chain based in Asia and especially China, carmakers and automotive suppliers are in a race to develop battery factories and supply chains across Europe and North America, too.
Download the battery supply chain report
By signing-in or registering to download you consent to receiving further information from us about this report and other related news, insights, intelligence and events. You also agree for us to share your contact information with our partners and sponsors who may contact you about their related products and services. For more information about how we use your data and your opt-out rights, please see http://ultimamedia.com/ultimamediapp.pdf
Trying to out giga Tesla
OEMs including Tesla, Volkswagen Group, BMW, General Motors, Geely, Ford and many more are investing billions of dollars to secure lithium supply, diversify suppliers and to expand lithium-ion battery and battery pack production. Many vehicle manufacturers and lithium cell suppliers are planning battery plants that will be several times larger than the current largest global gigafactory, the Tesla Gigafactory 1 in Nevada (including Tesla, which is building a new gigafactory network that spans Texas, China and Germany).
Developing a robust and flexible EV battery supply chain will increasingly be a competitive advantage in the race for vehicle electrification. That will include securing upstream EV battery supplies like lithium, sourcing components such as electrode materials, anodes, cathode materials and electrolytes. It will mean maintaining supply for lithium cells through diverse supplier agreements. And it will also lead more automakers and suppliers to manufacture lithium-ion batteries at regional gigafactories or near to the production line for electric vehicles.
Download this updated report from Automotive from Ultima Media, the business intelligence arm of Automotive Manufacturing Solutions, in partnership with ABB and GEFCO, to understand more about the complex supply chain for lithium-ion batteries and to help make strategic gigafactory investment decisions to support electric car and truck manufacturing ambitions. The report features new forecasts of global and regional demand for lithium-ion batteries by gigawatt hours (GWh), data on major and emerging lithium-ion battery suppliers, gigafactory locations and insight into manufacturing and sourcing strategies for EV and plug-in electric vehicle (PHEV) batteries globally.
Download the report for data on demand, capacity and suppliers for lithium-ion batteries, including:
Global passenger new vehicle powertrain forecast by type 2021-2040
Global lithium battery demand and production capacity forecast 2020-2030
Top battery cell company analysis including lithium-ion factory locations and capacity, battery supply agreements and EV material suppliers
Evolving automaker strategies for lithium-ion battery supply and production, including Tesla, Volkswagen Group, General Motors, Ford and Stellantis
The rise of the lithium value chain
The analysis reveals an explosion of investment and planned capacity in the supply chain for lithium-ion batteries. Vehicle manufacturers like Tesla and Volkswagen are working more closely on the mining of lithium and production of electrolyte and cathode materials. Meanwhile, there are at least 100 new gigafactory facilities in the pipeline across major automotive manufacturing regions in Asia, Europe and North America – and even that may not provide enough battery factory capacity to meet electric car and truck demand.
Rising demand and production for lithium-ion batteries is leading to the emergence of major battery cell suppliers, including LG Energy Solution, SK Innovation, CATL and Panasonic, along with startup EV battery players like Northvolt, Farasis, SVOLT and many more across the supply chain. At the same time, OEMs are diversifying their suppliers and ramping up production of lithium-ion batteries, with OEMs including Volkswagen Group, General Motors, Stellantis and Ford looking to the Tesla and Panasonic model of joint venture lithium battery production – or even looking to in-house lithium mining and gigafactory operations.
Download this free, 150+ page report into the changing supply chains for automotive lithium-ion batteries, including rankings of battery suppliers, factory locations, changing regulations and mapping of the complex supply chain for lithium and electric car materials and recycling.
Extensive databases are also available for global battery gigafactory investments, EV and hybrid assembly plants as well as fast-changing OEM-battery supplier relationships.
Data and analysis of upstream and downstream supply chain for EV batteries, including:
Raw material and mineral supplier analysis for lithium-ion batteries: lithium, cobalt, nickel, manganese
Component supplier analysis for lithium-ion batteries: cathodes materials, anodes, electrolytes, separators
Battery management systems (BMS)
Thermal management systems (TMS)
Battery pack cases
Disruptive technologies including solid-state battery, sodium-ion and alternatives for high energy density
Automotive battery re-use and recycling companies
Key battery cell company overview and analysis, including:
Panasonic
Dynavolt
Farasis
BAK
Envision AESC
Samsung SDI
SK Innovation
Guoxuan
CATL
SVOLT
SAFT
LG Energy Solution
Northvolt
Primearth EV
BYD
Tesla
…and many more
In Partnership

ABB is a leading global technology company that energises the transformation of society and industry to achieve a more productive, sustainable future. By connecting software to its electrification, robotics, automation and motion portfolio, ABB pushes the boundaries of technology to drive performance to new levels. With a history of excellence stretching back more than 130 years, ABB's success is driven by about 105,000 talented employees in over 100 countries. www.abb.com
ABB Robotics & Discrete Automation is a pioneer in robotics, machine automation and digital services, providing innovative solutions for a diverse range of industries, from automotive to electronics to logistics. As one of the world's leading robotics and machine automation suppliers, it has shipped more than 500,000 robot solutions. ABB helps customers of all sizes to increase productivity, flexibility and simplicity and to improve output quality. ABB supports their transition towards the connected and collaborative factory of the future. ABB Robotics & Discrete Automation employs more than 10,000 people at over 100 locations in more than 53 countries. www.abb.com/robotics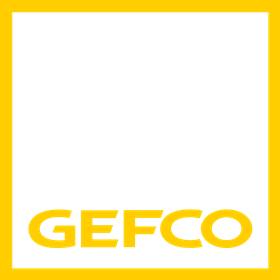 GEFCO has specialised in automotive logistics for nearly 70 years, maintaining a presence in 45 countries, with 13,000 employees and a turnover of €4.4 billion ($5 billion). GEFCO is number one in the European finished vehicle market and ranks among Europe's top ten leading transport and logistics groups. GEFCO has a presence in six continents and its operations cover a total of 150 countries. With a large workforce around the world, GEFCO thrives on the challenges of the global automotive industry.
Today GEFCO covers every aspect of automotive logistics for car manufacturers, parts suppliers and the two-wheeler industry, both inbound and outbound. The company's vision is to add value and generate savings for its automotive customers through multimodal supply chain engineering and optimisation. For more on GEFCO's supply chain solutions, including those supporting electric vehicle and battery supply chains, visit: gefco.net/en/industries/automotive
To download this report, click the link in the downloads box below.
By downloading the report you consent to receiving further information from us about this report and other related news, insights, intelligence and events. You also agree for us to share your contact information with our partners and sponsors who may contact you about their related products and services. For more information about how we use your data and your opt-out rights, please see: http://ultimamedia.com/ultimamediapp.pdf