Head of manufacturing engineering Jörg Spindler is leading Audi's push to virtualise production planning, ramp up battery production and use data to reduce emissions and improve productivity in areas like toolmaking and body shop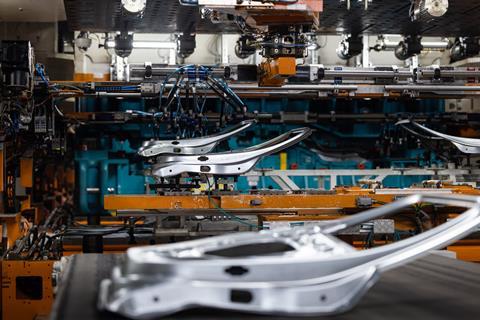 Jörg Spindler loves when his teams are the first to develop new manufacturing technology. In his 28-year career at Audi, which has spanned toolmaking, body shop, plant engineering and steering across production plants, he has often helped to implement 'global firsts', whether in control systems, forming processes, automation or battery assembly.
The excitement rises in his voice as he explains the technical details of a specific production challenge, and how his team overcame it. When Audi's design language featured very sharp lines, for example, its body shop was the first to use electromagnetic forming to reshape sheet metal, a process that included charged capacitors generating extremely strong magnetic fields via short circuits. The process was eventually replaced by other methods, but it paved the way for further forming innovations.
Around a decade ago, Spindler also helped to develop a special controlling system in a body press tool used for the Porsche Macan's aluminium bonnet, which was built at the group plant in Bratislava, Slovakia. The press formed the bonnet in a single stroke, however after around 50 components the tool would overheat. Spindler, who was responsible at the time for engineering at Audi's tool shop, which also supplies tools to other group brands, helped develop a laser-based system that measured sheet metal intake and adjusted the mould every six seconds to avoid cracks in the parts.
"That was the beginning of not only digitising process sequences but also establishing electronically programmed, self-regulating systems for classic press tools," says Spindler.
Today, leading Audi's manufacturing engineering, responsible for designing and implementing production methods and technology across all production areas, Spindler is setting out to achieve even more industry firsts. Audi's toolmaking shop at its plant in Neckarsulm, Germany, for example, has introduced a new automation system for milling tools that is so accurate it requires no manual honing. Meanwhile, Spindler leads on planning battery module assembly, an operation with cycle times much shorter than those normally found in automotive, requiring new tools and processes, as well as training and reskilling teams.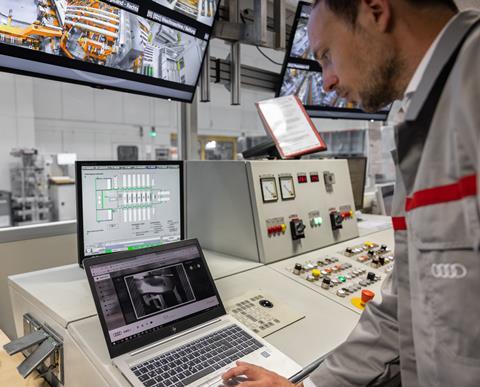 Another important development is Audi's new local cloud server, Edge Cloud 4 Production. The system would be the first of its kind to go into serial production, which could happen as early as this year. The Edge Cloud, which was first trialled in the carmaker's production lab, would allow for faster software integrations and updates, reduce latency and generate greater potential for data collection, analysis and virtualisation of production.
"We would be the very first in the global industry to virtualise our control systems. We've already had enquiries from those in other industries, like pharmaceuticals and chemicals," Spindler says."
Cutting the non-value add – from tooling to energy
Spindler's passion for being the first is also matched by a practical approach to efficiency and savings. He is highly focused on energy savings and emission reduction, with plans to switch paint shops from gas to electric ovens for drying. Where possible, Spindler wants to avoid sending certain heavy metals and body structures to the paint shop altogether. "Any parts or materials where we don't have to use the paint shop will be an even bigger savings in energy and emissions," he says.
Audi also plans to move away entirely from pneumatic energy, which is common in body and paint shop operations but more expensive and less efficient than electricity. These initiatives will support Audi's target of making all its plants carbon neutral by 2025.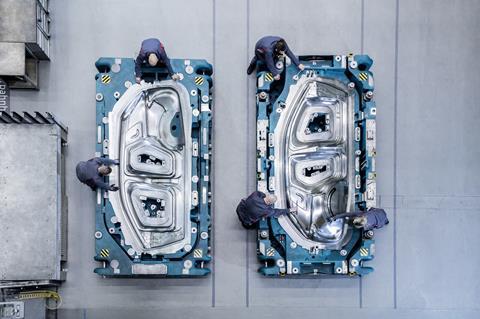 Spindler's team is especially focused on automating non-value add processes and freeing up employees to develop in new areas. One important implementation over the past year has been a system across the carmaker's toolmaking operations – termed Toolmaking 4.0 ­– that improves the tracking and visibility of orders and material across the tool shop, while increasing machine monitoring for maintenance and repair. The system has led to major savings and efficiencies, which have not only offset cost rises in other areas, but allowed Audi to redeploy and retrain workers, such as for its expanding battery module production.
Read more on Audi's manufacturing engineering strategy with Jörg Spindler
More on Audi's digital production innovations
Planning at 360 degrees
This focus on bringing the best of new technology, and improving existing operation, aligns Spindler and his manufacturing engineering team as an essential pillar of Audi's '360factory' strategy. The plan, unveiled at the end of 2022, sets out a programme to roll out electric vehicle production at all global Audi plants by 2029 and to gradually phase out ICE vehicles by 2033, along with cutting CO2 emissions, halving factory costs by 2033, all whilst increasing manufacturing flexibility and attractiveness to employees.
At the core of the strategy is the objective to avoid building greenfield operations where possible, and instead maximise productivity and update existing plants. That won't always be possible ­– Audi is currently building a new factory in Changchun, China with its joint venture partner FAW for its new PPE platform; its CEO Markus Duesmann recently said the Inflation Reduction Act makes the case for a plant in the US compelling. Nonetheless, Audi aims to considers cost, sustainability, flexibility and attractiveness to employees and customers in any manufacturing decision.
"[With Edge Cloud 4 Production, Audi] would be the very first in the global industry to virtualise our control systems. We've already had enquiries from those in other industries, like pharmaceuticals and chemicals"
– Jörg Spindler, Audi
The 360factory approach is critical as Spindler and his team plan the transition and ramp up of electric vehicles and batteries alongside existing products and technologies. Audi's German plants in Ingolstadt and Neckarsulm have multiple lines producing a high variety of models, which in some ways gives them an advantage in producing different powertrains on the same plant ­compared to newer plants with single assembly lines. However, Audi needs to ensure even higher flexibility in productions to manage these variations in products, cycle times and processes. At the same time, it must adapt legacy systems and energy sources, while update tooling, skills and facilities.
For Spindler, one of the most important ways to support this transition will be through increased digitalisation and virtual planning, from toolmaking to paintshop processes to integrating new models to assembly lines. This increased data will also help Audi use more artificial intelligence-based algorithms to support for decision making in production and maintenance operations. In each of these areas, Spindler is looking to set industry benchmarks, if not global firsts.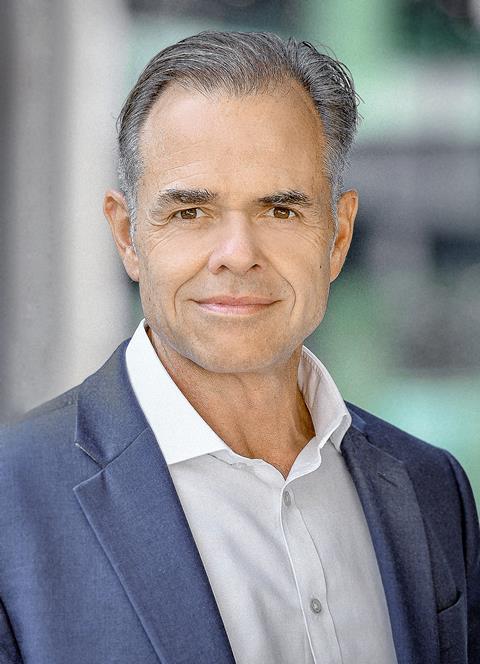 Planning the future of production
Jörg Spindler, head of global manufacturing engineering
Since starting his career at Audi in 1995, Jörg Spindler has held management and senior roles across production engineering and planning in multiple areas of body shop and toolmaking. He held key roles across Audi tool shops before assuming global responsibility across the division in 2016, which covers Ingolstadt, Neckarsulm, Barcelona, Györ and Beijing.
In 2019, after Audi combined its manufacturing planning teams across Ingolstadt and Neckarsulm, Spindler took over as head of global manufacturing engineering, leading on central planning of all production areas, including toolmaking, body, press, paint, vehicle assembly and battery module assembly. He is also responsible for the development and integration of all manufacturing technologies and digitalisation. It is a broad area, and includes defining the layout and worker flow, as well as the equipment, robotic cells and cycle times. In areas such as planning for toolmaking and battery, he helps coordinate new processes and innovations across the Volkswagen Group. Examples include recent innovations such as Audi's Toolmaking 4.0, which it is rolling out across Audi facilities, and which has also sparked interest in the wider group.
Key objectives for Jörg Spindler and his team include improving ergonomics and safety for employees as well as automating manual processes to reduce errors and free up resource to focus on new and developing areas of production. He is also responsible for ensuring the right level of training and further education, for example in emerging areas of battery production, digital twins and artificial intelligence in manufacturing.
Special series: Digitalising manufacturing engineering at Audi
1

Currently reading

Setting the pace for Audi's global production

2

3