Outside of the Hyundai-Kia story, Korea's other automotive players continue to struggle and in global production terms the country is slipping down the rankings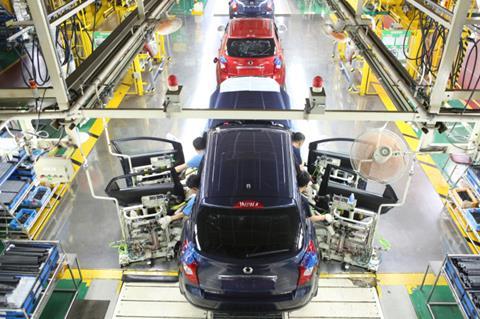 Korea's automotive manufacturing industry grew on the back of licensed production from Japan. During the 1990s, Hyundai and Kia emerged as major global players, expanding beyond thier home country into the US, Europe and India especially. Daewoo rose and fell, into the arms of GM, while Samsung was quickly snapped up by Renault and in recent years has operated primarily as a sub-contract manufacturer for Nissan, its own domestic sales insufficient to support its manufacturing operations in the long run. SsangYong, the fifth vehicle manufacturer in the country, is now owned by Mahindra of India.
While Hyundai and Kia face numerous challenges, the three smaller players are close to facing what some might call an existential crisis. They are arguably too small to compete on a global scale, and while SsangYong has a niche position in SUVs and crossovers, Renault Samsung (hereafter Samsung) and GM Korea have questionable long-term futures. GM has withdrawn from Europe and India in recent times and faces numerous problems in Korea, with declining sales, overcapacity and long-running disputes with its workforce unresolved. With the loss of production export contracts for Opel in Europe (following the end of the Karl/Viva small car and the Mokka X SUV switching to a PSA platform), its overcapacity problems will continue to worsen.
The country produced close to 4.5m cars and LCVs through to the mid-2010s, but production this year will be closer to 4m units, with all companies experiencing reduced volumes; there are no obvious signs of recovery. Output for the year is expected to be the lowest for 16 years, as domestic demand stalls, export markets fall, and manufacturing portfolios are cut. Nissan, which has subcontracted much Rogue crossover production to Samsung, is cutting back on Korean production and may indeed exit the country.
In 2015, Korea was ranked fifth in global production volumes but fell to sixth behind India in 2016 and to eighth behind Mexico in 2018. There is little sign of it being able to recover past glories in terms of production volumes and its global ranking. It is also caught up somewhat in the crossfire of the US-China trade war. As well as having significant manufacturing operations in the US, Hyundai, its premium brand Genesis, Kia and their suppliers export significantly to the US, with car exports alone worth well over $20 billion a year; a key part of these exports is the growing hybrid and electric range that Hyundai and Kia make, and as other markets decline or stutter the companies will be keen not to lose out here.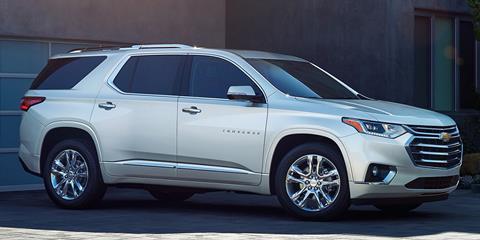 Declining imports and sales
It is also worth noting that imports have fallen in-line with faltering Korean consumer confidence; July saw a year-on-year fall in imports of 5.2%. Imports underperformed the total market which fell by just 2%. However, up until July 2019, imports were down nearly 20%. This decline affected both European and Japanese brands, with the Japanese especially hit by the trade dispute between Japan and Korea; this has affected the export of high-value electronic materials, especially for semi-conductors and parts for EV batteries. Toyota saw its sales for the same period in Korea fall 25%, for example, while BMW sales were down 44%, and Audi experienced a 60% fall. Of course, some brands did see rising sales – Mercedes and Honda (reflecting new model launches) – but overall a picture of declining imports is clear.
The decline in sales also affected the country's domestic producers, with the five Korean manufacturers seeing a decline of 6.2% in August year-on-year. Hyundai sales fell 9.7%, while at Kia they dropped just 1.9%; at GM Korea they were down 13%. Somewhat surprisingly perhaps, in August Samsung reported a 9.3% rise in sales, but whether this will continue is open to doubt. The boost to Samsung sales in August was due to strong demand for the QM3 (imported from Spain) and the locally made QM6; but for the year-to-date, Samsung sales were down by 39%, suggesting that August may well be an isolated case.
Overseas sales by the Korean manufacturers, including both exports and vehicles made outside Korea by Hyundai and Kia, also fell, by nearly 3%. This is the negative background to automotive manufacturing in Korea today, a situation which seems unlikely to be corrected anytime soon.
Employment takes a hit
However, it is declining production and likely cutbacks in employment that will be of most concern to Korea's industry, and indeed its government policy-makers. Samsung – which is 80.1% owned by Renault, with the balance held by local investors – has told its unions it is considering a 25% cut in output, which would in turn mean a 20% cut in employment, with at least 400 jobs at risk.
Earlier in the year, in April, Samsung suggested it would force its workers at the Busan factory to take what it somewhat ironically called "premium leave" – days off given as part of the company's welfare plan on top of legal annual leave. This move was seen at the time as part of a cost-cutting measure because the factory had been running at around 75% capacity and was facing a further decline with the reduction in Rogue volumes.
The company hopes that a voluntary retirement programme (with a one-off severance payment and 36 months' continued salary on top) will allow it to achieve this objective without becoming embroiled in a lengthy union dispute. However, this may be a forlorn hope as the country has seen most of its vehicle manufacturers caught up in union disputes and more seem inevitable. Between October 2018 and April 2019 alone, Samsung experienced no less than 58 strikes over varying lengths, leading to a loss of around 13,000 units production.
The likely cutbacks at Samsung follow the decision by Nissan to cut production of the Rogue by 40,000 this year to 60,000. Nissan has confirmed that Korean production of the Rogue is now only guaranteed to last until the end of March 2020, alleviating earlier fears that production could have ended during August or September 2019. This stay of execution avoids an immediate cliff edge in terms of the Busan factory's operations, but only delays the need for action.
In response to the loss of the Rogue volumes, Samsung's management has asked Renault to allocate production of the XM3 to Korea – this a near production-ready concept based on the Arkana coupe SUV, which is expected to be made in Russia in the near future. This model, which some reports suggested the company was banking on producing from H1/2020, would be of immense help to Samsung as sales in Europe are part of its business plan. SUV coupes are a rapidly growing segment in Europe, and Renault will not wish to miss out on this; but the French carmaker may also decide to make this model in Europe, the potential benefits of the Korea-EU FTA notwithstanding. Renault has plants in Spain and France which could make the XM3 and it could also be made in Nissan's Sunderland plant, although this is unlikely given the uncertainty over Brexit.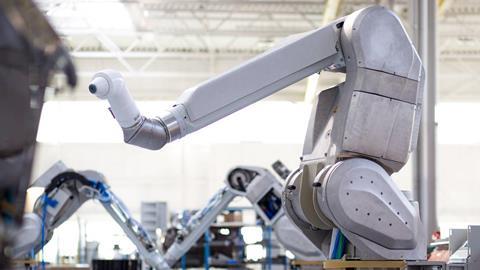 Samsung has tried to alleviate its problems with declining Rogue output by bringing production of the Twizy mini electric vehicle to Korea. This may be a headline-grabbing move, but this low volume and relatively inexpensive vehicle is unlikely to go far in replacing the loss of Rogue business. Samsung's problems revolve around its export focus and poor performance in the domestic market. Around two-thirds of its output is exported, and these volumes are in decline, with no sign of them being replaced by increased local demand.
Meanwhile, SsangYong is reported to be delaying new model launches; the company has reported operating losses for a remarkable 10 consecutive quarters. As a result, the new A200 minivan and D300 SUV may be delayed. Production of these models was due to start in early 2020 but these plans are now under review.
GM's Korean operations are also caught up in this maelstrom, with a long-running dispute with the unions making its declining market position even more problematic. With falling production, GM Korea closed a plant in Gunsan in 2018 and in March 2019 it proposed cutting a second shift at its main plant in Changwon. GM production in Korea had peaked at over 780,000 in 2012, but will fall below 400,000 in 2019, partly because of the closure of the Gunsan plant.
Part of GM's response to its Korean troubles has been to increase imports rather than adding production to its local factories. The Traverse SUV is now imported from the US, making it the second US-made SUV sold there, alongside the Equinox which was launched in 2018. In addition, it has started import sales of the Colorado pickup, and these models helped GM Korea increase its year-on-year August sales, from 23,101 to 24,517 units. Interestingly, GM Korea's exports also rose, by 15% to just over 18,100, against just under 16,000 a year earlier. But these will fall as GM Korea loses its last European exports with the end shipments of the Karl/Viva small car and the Mokka X SUV (the new version of which will be made by PSA in France).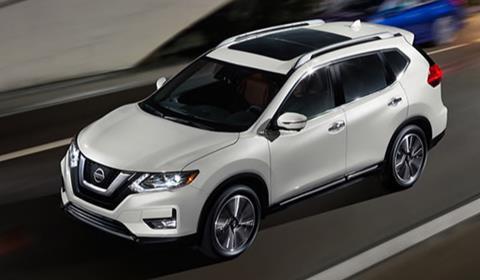 Investment despite overcapacity
GM Korea has also long suffered union disputes, with the latest leading to a ban on overtime in August and September (an arguably hollow action given the recent decline in the company's production). GM Korea's unions want a 5.7% rise in basic pay as well as 1.5-months' salary as performance pay and a cash bonus – perhaps unsurprisingly, the company has rejected this demand.
GM Korea has around a 600,000-unit capacity following the 2018 shutdown of its Gunsan plant, but even this is too much for ongoing domestic and export demand for GM Korea vehicles. Amidst this environment of over-capacity and declining production, it is noteworthy that GM Korea has continued to invest in factory equipment. In August 2019, Durr announced it would install new robots in the paintshop at GM's Changwon factory for painting the exterior and interior of passenger car bodies. The order is part of Durr's biggest ever order for Korea, amounting to 78 EcoRP robots, which are seven-axis units specifically designed to reach difficult-to-access parts of the body's interior. They will be installed across two paint lines and will be used to paint the Chevrolet Spark small car and a range of compact SUVs. These lines will have a capacity of 60 vehicles an hour and be able to paint two-tone bodies, which would be a technical first in Korea; they will come into operation in 2021, highlighting GM's commitment to producing vehicles in Korea in the medium term at least.
In fact, under an agreement signed between GM and the Korean Development Bank (KDB) in 2018, GM finds its hands tied somewhat. Having lost 3.13 trillion won between 2014 and 2017, it reported losses of another 859 billion won in 2018, so a rescue deal was clearly required – and one was secured with a significant cash injection from GM itself and the Korean authorities. Under the terms of this deal, GM in the US gave its Korean subsidiary $3.6 billion to help turn the business around, while the KDB, which has a 17% stake in GM Korea, contributed $750m. Significantly, this deal means GM Korea cannot sell any of its stake in its Korean operations before 2023 and must keep its stake in the unit above 35% until 2028, which explains GM's commitment to its operations in Korea, general market conditions notwithstanding.
The deal also saw GM commit to making the Chevrolet TrailBlazer and Buick Encore GX models in Korea, as well as continuing to make the existing Encore and the Chevrolet Trax. Production of the Trax has fallen as it lost the Mokka X version exported to Europe as part of changes to model production allocation at PSA Opel. GM Korea has also added 100 engineering positions in Korea and opened a new Asian regional HQ in the country.
Battery power
In addition to vehicle production, Korea is also home to two of the leaders in EV battery production, and is accordingly well-placed to be a leading player in this market. This capability centres on Samsung SDI (a different company to Renault Samsung) and LG Chem. LG is one of the major battery suppliers for VW, Volvo and GM, as well as supplying batteries for the Jaguar I-PACE. LG, in particular, is currently caught up in a trade dispute between Korea and Japan that has led to problems with sourcing battery pouches and materials from the latter country.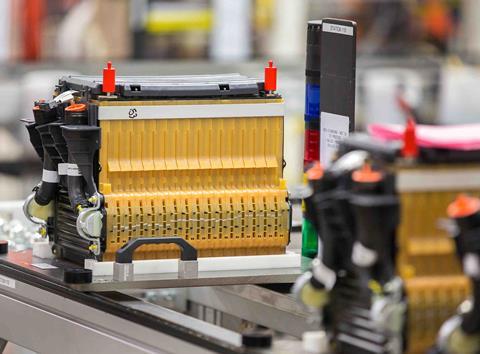 This has led to LG looking to increase local sourcing, with Korean company YoulChon Chemical – a pouch film-maker – one of those likely to win increased business from LG. Traditionally, LG has used Dai Nippon Printing and Showa Denko KK for battery pouches; these two companies are understood to have something like 70% of the global pouch market and LG will not be alone in wanting to reduce dependence on such a narrow supply base. LG is also investing 500 billion won ($424m) to make cathode materials in a new plant which is due to start production in 2022.
It already has two cathode production plants in Korea and is building another in China – this is part of a policy to raise its in-house cathode production capacity from 20% to 35%; LG's reliance on Japanese or other external suppliers is likely remain high despite this investment.
More Asia
To explore more of the Asian automotive region on AMS click here.