Join this livestream on how start-ups are changing car production and established OEMs are reinventing themselves, featuring experts from carmakers, ArcelorMittal and more. Thursday September 8 at 9.30 EST / 14.30 BST / 15.30 CEST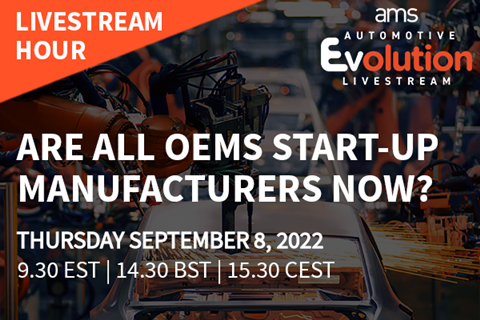 REGISTER NOW FOR THIS FREE LIVESTREAM
Launching new vehicle production is among the most complex, capital intensive and risky ventures for any company. And yet, the automotive industry is full of new and emerging players who are bringing new electric vehicles, software-defined cars and even revitalised classics into serial production. But the path to success is not a straightforward one and getting manufacturing right is one of the most significant curves in the road that most companies will face.
But there are certainly automotive startups who are succeeding, and paving the way for innovation in production, manufacturing engineering and agile processes.
At the same time, the pivot to electrification and the fast-paced change of technology is turning almost all carmakers and suppliers into start-ups. From the development of new platforms, and revamping factories to managing completely new processes for battery and powertrain, traditional OEMs are also having to start fresh and turn to new ideas, invest in new systems and forge new supplier partnerships.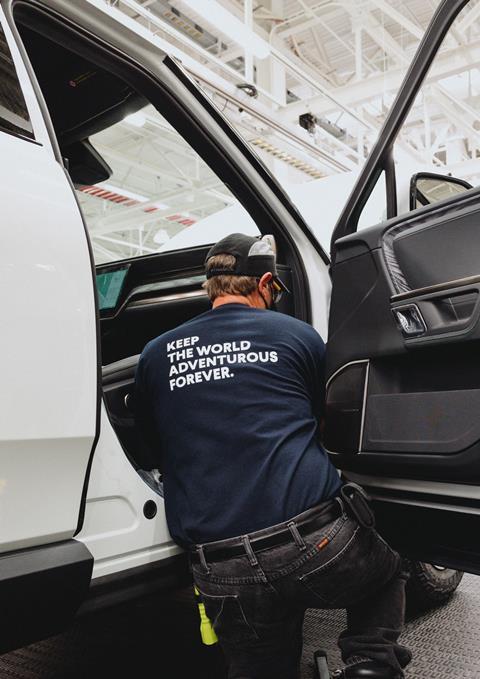 This AMS Automotive Evolution Livestream will explore the challenges, innovations and opportunities for start-up vehicle manufacturers, as well as the start-up approaches for more established carmakers and suppliers. What are the key considerations for OEMs and suppliers to competitively produce brand new vehicles at a relatively low scale, which are often (but not always) EVs? How do they make strategic decisions on where to invest capital, whether to develop greenfield or brownfield plants or to produce through contract manufacturers? Is electrification opening the door to a level playing field? What vehicle platforms, body structures and materials are most effective, and how should OEMs partner with suppliers and providers in areas like engineering, automation, digital systems and factory layout?
The challenges and opportunities in start-up vehicle production provide vital lessons to established players, and indeed vice versa. This livestream of experts from OEMs and suppliers will consider how automotive manufacturing is reinventing itself, from steel and material decisions, platforms, processes, locations and partnerships.
Join the conversation in this livestream and hear more about:
Greenfield vs brownfield plant considerations
Make or buy? Contract manufacturing vs in-house
Materials and platform decisions (skateboard vs unibody, shared or independent)
Automation and systems considerations
What start-ups learn from established OEMs
How established OEMs are becoming more like start-ups
Speakers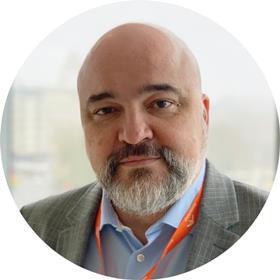 Jesse Paegle, Automotive Steel Solution Director, ArcelorMittal
Jesse has worked in the mining and automotive industries since 1997. His experience with different companies has given him a good understanding of the entire automotive supply chain – from raw material acquisition to serial vehicle production.
During his career, Jesse has worked with leading companies in the automotive sector including Renault, ArcelorMittal, Gestamp, Aperam, and JWP Consulting. He has always been at the forefront of new developments in the industry, including the development and launch of new vehicles.
Jesse first joined ArcelorMittal in 2005 as technical customer support engineer. He then became responsible for the development of ArcelorMittal's advanced high strength steel (AHSS) families in the Mercosur region. After leaving ArcelorMittal in 2012, Jesse re-joined the Group in 2019 to lead new developments at ArcelorMittal Tailored Blanks in Europe and now is responsible for steel solutions developments including BIW, Battery pack and chassis components
Jesse holds a degree in chemical engineering and a Master's in automotive engineering from Parana University (Brazil).
Host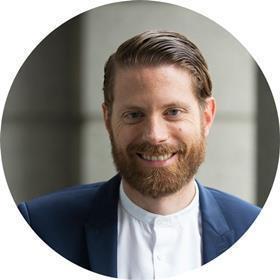 Christopher Ludwig
Editor-in-Chief
Automotive Manufacturing Solutions, Ultima Media
Christopher Ludwig is responsible for content and editorial strategy across Ultima Media's global automotive media platforms, including Automotive Manufacturing Solutions, Automotive Logistics, Car Design News and its business intelligence unit, Automotive from Ultima Media. He's covered the automotive industry, manufacturing and supply chain for 15 years and has nearly 20 years' experience in the media and publishing business. He has an MSc from the London School of Economics and Political Science.
Register below to attend this livestream
Sponsor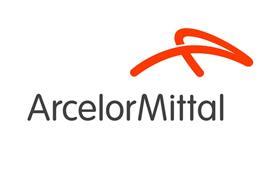 Smarter steels for people and planet: Ensuring steel continues to be the world's most used and versatile material is what drives us every day. With approximately 168,000 employees, we are more than just a company, we are a community. We are driven by an entrepreneurial spirit and a passion for excellence, never accepting that the limits of our material have been reached. We will continue to push boundaries, whether developing technologies to reduce the carbon footprint of steel, transforming the built environment with our new construction solutions, 3D printing automotive parts using steel powders or, through the adoption of artificial intelligence and advanced automation across our operations. This is what it takes to be the steel company of the future. Since ArcelorMittal company was founded, we have aimed to align all our activity against three values: sustainability, quality and leadership. Each of these values stands on a foundation of health and safety.
https://corporate.arcelormittal.com/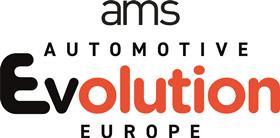 AMS will bring together key industry figures in maufacturing across Europe at its Dec. 7 Automotive Evolution Europe Summit in Munich, including from Audi, BMW, Polestar and others, to discuss flexibility and digitalisation in electric vehicle and battery production. Learn more and register to attend!