Javier Varela, senior vice-president of engineering and operations, is leading Volvo Cars' industrial transformation, from platform engineering through to vehicle production. He explains key steps in the carmaker's ramp up in EV and battery output, and how it will achieve ambitious sustainability targets
As Volvo Cars' lead for R&D, procurement, manufacturing, supply chain and quality, Javier Varela has a bird's eye view of the carmaker's transformation to build fully electric, carbon zero and software-driven vehicles in just a few years' time. While Volvo revealed its roadmap last year – including selling only EVs by 2030 and attaining climate neutrality by 2040 – the scale of that investment and change for the Geely-owned company is becoming more apparent.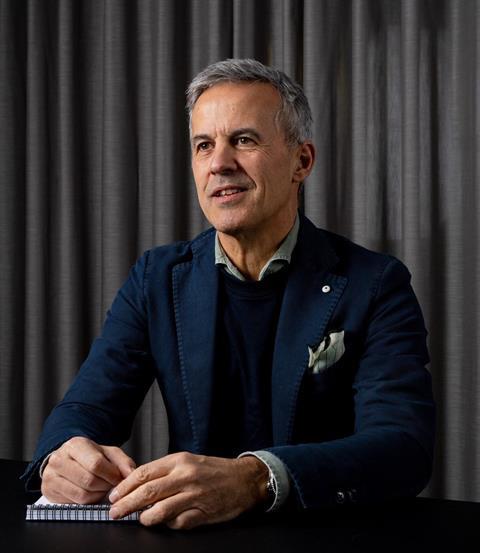 Recently, Volvo has revealed a $3.3 billion investment in a new gigafactory and R&D centre with Swedish battery cell producer Northvolt next to its main car plant in Torslanda, in Gothenburg. The car plant itself will gain $1 billion makeover, including upgrading paintshop and assembly areas, as well as the addition of an aluminium foundry and an important shift to 'megacasting' the rear body structure for a new electric vehicle platform by 2025.
As Varela reveals, these investments are the beginning of a wider change at Volvo, and even more ambitious targets, including in achieving carbon neutral production globally, as well as centralising its vehicle architecture to consolidate electronic components. That requires more competences in Volvo's R&D and production including in software engineering, materials and digitalisation, also across its suppliers and partners.
With Volvo Cars' joint venture with Northvolt and investment in a local gigafactory in Gothenburg, how important will it be for your overall manufacturing competences to develop and build this technology in-house?
We will keep a flow of cells coming from our existing suppliers, but our intention is to also produce cells in-house. This is because we need more capacity, and it will complement what we are already getting from our suppliers. In-house production also allows us to learn more about the cell chemistry itself and gives us better control and understanding of that value chain. It also enables us to optimise the design and integration of the cells in our cars and develop our battery management systems.
This is important – we don't want to have the battery just as a 'black box', without the competences or capability to control the direction of development and design. But it's important to note that we are not saying that we will produce or design everything internally, but that we are complementing supply with some internal capabilities.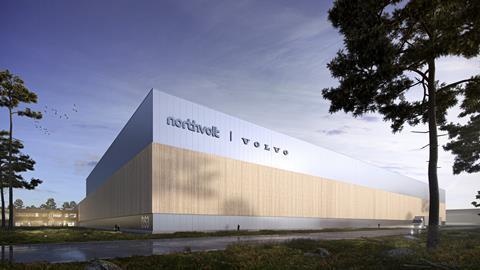 Do you expect that integrating battery cell production – with its specific ageing and chemical processes – will have an impact on Volvo's overall production cycle times and efficiency?
I think it will be the same challenge as integrating any of the flows [of materials and parts] that we have into a plant. You have a takt time or a pace [of production] in the plant, and you need to synchronise that pace with all the incoming flows, be it from a battery plant or from other suppliers. So, we don't see an additional challenge. The Northvolt-Volvo Cars Battery plant will be located next to the Torslanda plant of course, but it's not going be connected one to one with the assembly line (as the new battery plant will also supply batteries to the Volvo car plant in Belgium), and we have the capability to synchronise the production of both plants.
This JV will obviously be key to EV production and battery supply in Europe. Do you envision similar integration for Volvo production elsewhere globally, or will you leverage partnerships and scale within the wider Geely Group?
At present we are focusing on Europe and the success of this joint venture. As I explained we have a strategy to get batteries from our supplier and complement this with some internal production. At the moment it is too early to talk about the approach in other countries but of course we are we are open to other possibilities in the future.
Looking at sustainability, Volvo wants to be climate neutral by 2040. What are the main challenges for production to achieve this goal?
We have a more ambitious plan for production. We want to be a climate neutral and using fossil-free energy in 2025 for our production plants and we have a clear road map of how we will achieve this.
There are two big areas where we are improving. The first one is to optimise the daily operations in a plant to reduce consumption. We are aiming to make processes more compact, reducing the space needed. So, you have less to clean, less to light, to heat, etc.
The second area of focus is how we secure fossil-free energy. Torslanda is fossil free as of last year and we have a clear road map for getting all the plants, step by step, fossil free by 2025.
It's a very ambitious plan, and we know Sweden is ahead of China around environmental protection. How will you ensure that all Volvo's manufacturing facilities keep the same pace in this transformation process?
The approach will be the same as seen at Torslanda. Of course, we have an advantage in this area in Sweden, but we will have the capability to do it in the other regions where we are operating, although not be with the same speed. That's why we have allowed until 2025 to reach this target. We have had advanced talks with the other regions and the energy providers to find solutions to reach fossil free by 2025. We have clear plans, and we are confident that is achievable.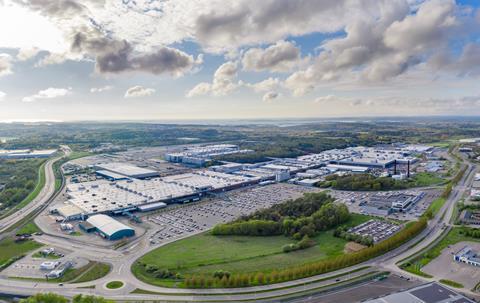 Looking in more detail at the investments that you're making at Torslanda, what upgrades are you making to the paintshop?
This is part of our continuous improvement. The main areas of the upgrade to the paintshop will be around sustainability and efficiency. So, we want to make the processes more compact, and we will aim to reduce the lead time by around 15-20%. We will also reduce water consumption and make it a more 'circular' operation in terms of resources. The upgrade will also give us more flexibility to paint different body shapes, but the focus is mainly on sustainability and efficiency.
There will also be a new marriage station for final assembly. Will this replace the existing one or will it be a separate station for the new EV platform?
The existing marriage point for the bodies and powertrains remains the same but there will be a new station and process for installing the battery into the body and this will be done at a different point in the assembly process.
Going back to sustainability, you are establishing new aluminium foundry at Torslanda for the megacasting process. How are you ensuring this will meet sustainability requirements?
As I mentioned, the Torslanda plant is already operating on fossil-free energy sources, both for electricity and gas. The new foundry will increase the consumption of gas, but we have secured our biogas supply to cope with that.
Developments in vehicle manufacturing are traditionally evolutionary in their progress. Did Volvo feel it needed to take a more revolutionary step in adopting the use of megacasting to drive its EV programme? If so, do you see this becoming a more common approach in the future?
I can only comment on Volvo's approach. In our case we have decided on this technology, and we are planning to implement it in our other plants. So, this is one breakthrough, but we are involved in other breakthrough activities also, not just in process development, but also in our product development.
For example, going all electric and having isolated the ICE business and put it in a different company, and developing the centralised architecture for electronics in the electric vehicles – those are other breakthrough activities. These are part of our continuous improvement.
Given the scope of new developments at Volvo, how challenging has it been to secure the competences and labour you need?
Securing competences and ramping up a new plant is always a challenge and we have lived with those challenges for the last five or six years. We have more than doubled our capacity in our [global] production operation and launched new plants in China and the US, so we know how it is to start from the ground up. We understand the challenges.
We have a lot of experience and competences in implementing new developments in our factories, and these will be the same challenges that we have faced in the past. These might be added to with the need for specific competences when it comes to battery or cell design, then we have a plan with our partners to get these specific competences.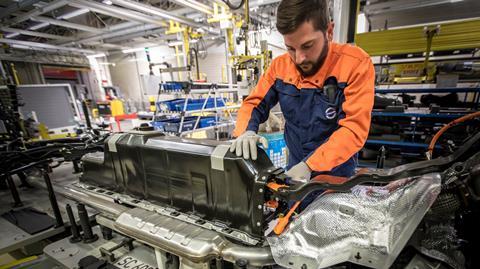 Volvo´s factory in Ghent, Belgium is already producing electric vehicles with the XC40 and C40 Recharge. What lessons have you drawn from this for other production facilities?
Actually, we are producing EVs in Ghent and at our Taizhou plant in China. We are a company where we always learn from the experience gained across our network. As I mentioned this will involve some of the breakthrough technologies but also from our focus on continuous improvement, so we don't miss any opportunity to learn from existing processes and how to improve them in the future.
We have a defined an idea of the 'ideal plant' based on best practice, sharing internally any learnings from this, and trying to improve every step. So, all the experience and data we are collecting from Ghent and Taizhou will be considered and integrated in our future operations.
Has there been a particular area of focus regarding the new competences – for example in digital and IT, materials, etc. – that you are introducing?
Yes, you mentioned megacasting and we have brought in really some specific competences for this process. But we are also focusing heavily on in-car software and software engineering, particularly as we are going to a centralised architecture in this area, so we are developing our capabilities for this.
At the end of this year, you will present the next generation of the XC90. How has production, including the employees, been preparing for the new model?
At present I can't comment on this, but of course we will present a new SUV at certain point, maybe end of the year, maybe early next year. But I can tell you that our plants and suppliers are actively preparing for the new model launches that will come.
How we are preparing is not that different from how we have done it in the past. We have our Volvo development system where we set the right milestone, the right preparation, hiring people in the right moment and training. We put a lot of focus on training new members as well as the existing embers before we launch the new car.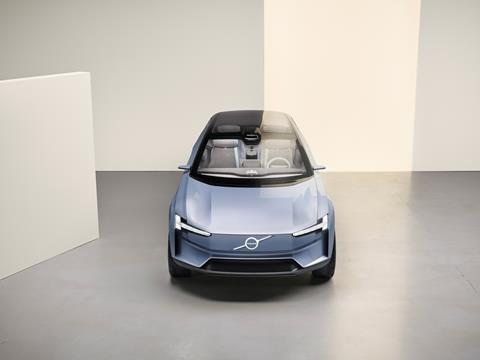 Could you tell us the name of the new model?
I cannot tell you today when it will be launched or what name it will have, but it will be a fully electric SUV.
Does Volvo's transformation to an EV and tech company also require bringing in more talent from other industries and manufacturing? Are you seeing impacts from this?
We are continuing to develop our engineering competence, but I would highlight software engineering as the big competence is that we are bringing in from other industries.
The automotive industry continues to see chip shortages and other supply chain constraints. What would you highlight as the most important steps that Volvo is taking to mitigate this disruption in its operations?
In the very short term, we are keeping in close contact with our suppliers. We spend a lot of time coordinating, centralising, planning, and understanding what's coming in the next week, the next month but in a very collaborative way, with both tier-1 suppliers and chip suppliers. We have learned a lot during the last year about how to develop that relationship and be flexible and agile to be able to react to any possible issues that can occur.
But for the longer term we are following our strategy of a centralised architecture. We are reducing the number of ECUs, microcontrollers, and microprocessors, and concentrating these in a core computer or controllers. This enables us to reduce the number of chips needed in the car and helps build a resilience against any shortages and gives us more control.
Does this include changes to ordering and inventory planning, perhaps a shift away from lean operations, for example?
No, we are not shifting from the from a lean approach. Before the pandemic we were already focusing on supply chain resilience, and we are taking further steps to further increase that resilience. There can be some exceptions where you create some inventory on purpose or handle it in a different way, but we are not changing the 'lean' model.
Volvo plans looks to transform its vehicle models and its distribution, for example selling EVs online and increasing vehicle subscriptions. How do you see such changes impacting on your production and operations overall?
We are changing our approach as you describe. We are simplifying the offering, making easier for the customer to purchase the car and to make the right choices. We will offer some predefined models that will facilitate the choice for the customer. This approach will reduce complexity, which will have a favourable impact in production.
Javier Varela
Volvo Cars:
2021-present SVP Engineering & Operations (head of R&D, procurement, manufacturing, supply chain and quality)
2020-2021 SVP Industry Operations and Quality
2016-2020 SVP Manufacturing & Logistics
Toyota Peugeot Citroën Automobile Czech (TPCA):
2014-2016 EVP of TPCA (Toyota-PSA joint venture)
PSA Peugeot Citroën:
2011-2014 Plant Director, Sochaux, France
2010-2011 President & CEO, PSA Argentina
2007-2008 Industrial Director, PSA Argentina
Volvo Car's head of circular economy, Owain Grifitths, WILL BE SPEAKING ABOUT TRANSFORMING PRODUCTION FOR ELECTRIFICATION AT THE AMS AUTOMOTIVE EVOLUTION SUMMIT ON MAY 17-19, WHERE HE WILL BE JOINED BY EXPERTS FROM BMW, SCANIA, ZF, GESTAMP AND OTHERS. REGISTER TO JOIN THE CONVERSATION