After stints at Volkswagen in Portugal and Spain, Markus Haupt has returned to his professional roots in Barcelona. As the board member in charge of production and logistics, he now has the fortunes of Seat's manufacturing operations in his hands. Here, he talks about the special aspects of the Iberian Peninsula, good ideas from the shop floor, and the logistical challenges of the recent past
Mr. Haupt, which city do you prefer: Barcelona or Pamplona?
It's impossible to take sides. The comparison isn't fair either. Barcelona and Pamplona are completely different cities. Life in Pamplona is very peaceful, with a high quality of life. The people are unbelievably nice, open and helpful. On the flipside, it lacks Barcelona's international flair and cultural offerings. I really enjoy being in either city.
That question is not incidental: It has only been a few months since you moved from Volkswagen Navarra in Pamplona to Seat in Barcelona, where you are now the board member in charge of production and logistics. What lessons from Pamplona have you brought with you?
I had already been at Volkswagen in Portugal so I know all three of these facilities on the Iberian Peninsula well. They all mainly have one thing in common: They have a well-developed lean culture – they use limited resources and get much as possible out of them. There are naturally differences, and each has its own challenges. That's why I am convinced that there has to be a highly developed culture of information-sharing. The plants can and must learn from one another. I had already organized these exchanges in Pamplona, and I am involved in this now in Barcelona. The participants in these efforts play a special role. Consider the rotations of José Arreche and David García. Arreche, the former planning manager at Pamplona, has been bolstering our team since October of last year. García, the former maintenance manager at the Martorell factory, took over the position of planning manager in Pamplona. This guarantees extraordinary information-sharing between the two facilities, and we will be cooperating much more closely on electric mobility on the Iberian Peninsula as a result.
That takes us to e-mobility. Can you describe what the electric roadmap looks like for your production network?
Everyone knows that the Volkswagen Group is making major investments on the Iberian Peninsula. Not just in vehicle manufacturing, but with the gigafactory as well. We are overseeing the Small BEV Cluster for various brands in the group. We need to work two levers to make the transition from internal combustion to electrified vehicles. On one side, there are the technological challenges. We have to make adjustments across every sector. For example, we need new presses in the press plant. We will be introducing a dedicated electric line in our assembly operations. Two vehicles on one platform with a high percentage of common parts can easily be assembled on a single line with the greatest possible productivity. The other lever – and I almost consider this one to be more important – is people. Employees must ultimately be capable of building these new vehicles. We are investing massively in continuing education and retraining and have defined various modules. In the end, the degree of change won't be the same for all employees.
Your component plant is sure to change as well?
That's right. We manufacture gearboxes in El Prat. But we are planning to produce electrical components for electric cars there, too. We've already been able to acquire five component orders for the plant. That means we will be able to locate the parts very close to Martorell, which naturally helps with our logistics costs.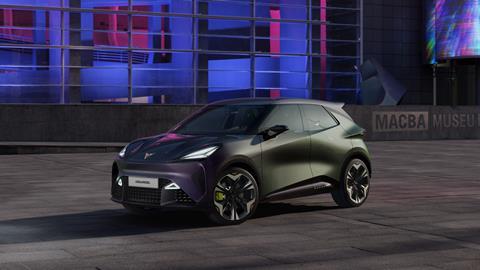 Battery-electric mobility now seems to be firmly established as an industry goal. Yet calls for hydrogen and e-fuels are getting more insistent. How open are you to different technologies?
We have a mixed strategy. You cannot immediately set a course for 100% electric mobility – that won't work. The Volkswagen Group has made a strong commitment to e- mobility. But staying flexible is the best way to get there. At Seat S.A., we have scheduled all-electric cars and hybrids for our product line, and we continue to expect internal combustion engines if the conditions allow it. Why are we doing that? Because not all the markets where we do business are equally prepared for the electric future. In many countries, the infrastructure is far from where it needs to be for a ramp-up of e-mobility. It's also the case that electric models are still significantly more expensive than their internal combustion counterparts. Not every customer can afford them. During this transition, I am convinced that an openness to different powertrains is the right recipe.
Cupra's new Terramar SUV was just unveiled at Audi's facility in Györ, where it is going to be built. At the site, your CEO Wayne Griffiths spoke about "rebels with a grand vision and unconventional ways of thinking." Are you thinking unconventionally about manufacturing as well?
We enjoy living and breathing this unconventional image. That is in Cupra's DNA. We don't want to build cars for the masses. Cupra is positioned between the premium and the volume segments. Our customers are looking for something different. I believe that is where Cupra's recipe for success lies. But this unconventionality is not as noticeable to us on the production side. It is ultimately a normal car from the standpoint of manufacturing. But there are a few relatively small challenges. For example, matte finishes are no small thing. We deliberately integrated them into the series production process, which was anything but straightforward. Other manufacturers tend to solve this with a bypass line or small production runs.
Let's stay with innovations for a moment. It is not uncommon for good ideas to come directly from the shop floor. How does this work at Seat?
That's definitely true for us as well. Every employee can contribute. We've started an ideas program that is open to everyone. The best ideas are recognised. Programs of this kind are tremendously motivating. For example, we have teams that specifically deal with karakuri and look for simple, inexpensive ways to create automation. I believe no one can solve a problem better than the people who encounter it every day.
People are one source of innovation, and digitalisation is another. Where do you see the biggest levers in manufacturing where digital tools can make a difference?
I always say that digitalisation is not an end in itself. It is a tool. It is a way to make our processes more efficient and take the burden off our workers. I'll give you an example from manufacturing. We are pursuing the vision of "zero rework." For instance, using computer vision and artificial intelligence, we can identify defects on vehicles and organise the rework in a much more targeted way than in the past. But that's only the beginning. Our vision is that installations of the future will make the adjustments themselves when deviations are discovered using AI-supported quality controls. To the point where these defects are no longer occurring. That's a great example of how to expand digitalization and improve productivity and ultimately quality.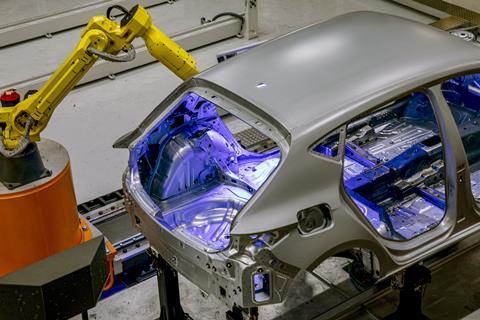 Are the software specialists from Seat:Code helping you?
Yes. Seat:Code is one of our manufacturing partners, and we are in close communication with it. For example, we and our colleagues have developed a tool for predictive maintenance. It makes it possible for us to monitor the condition of our welding systems at any time 100% online. That means we can repair defective welders before the systems break down.
You are the board member in charge of production and logistics. Are you having as much fun with the logistics part at the moment?
When we look back at the last two to three years, we see an absolutely crazy time. I can only quote our CEO: The last 50 years were actually boring compared to what happened over the last three years. I can only confirm that. Whether it was the semiconductor shortage, the corona pandemic or Ukraine, our team had to work extremely hard around the clock to keep production running. I had to invest much more time on the logistics part than I wanted – but it was absolutely necessary.
How do you and your team guarantee your supply chain's transparency and flexibility?
The difficulties over the past three years led us to work hard on to improve transparency and flexibility. We were previously able to work from month to month. We haven't felt secure enough to do that lately. We had to make adjustments to our programs weekly and sometimes daily. In-depth communication with our entire supplier network was important, and digitalisation helped us tremendously. For example, we developed a control tower that was able to guarantee transparency in real time across our entire in- and outbound logistics – and do it across a network of more than 150 affiliated suppliers. So, we knew at any time where our parts and materials were. It has proved to be an extremely important tool, especially recently.
When it comes to logistics and purchasing, it is certainly an advantage to share information with the other group brands to cushion uncertainties.
In fact, that is a huge advantage for our group, which is not just broadly based within Europe. For example, we were often able show our solidarity during the corona crisis, which resulted in effects and restrictions at different times worldwide. If we were in lockdown, we were able to build on support from our global network and source parts to keep production going.
Let's look more closely at the VW Group: In an interview with us on the multi-brand factory, your colleague Michael Oeljeklaus said he was definitely open to the concept, and it's on people's minds at Seat. What opportunities does it offer?
I agree with Michael Oeljeklaus. Seat S.A. has a great deal of experience with multi-brand projects, for example with the production of the Audi Q3 and the A1. But we want to go one step further with the multi-brand factory. In the future, on one line, at one facility, we want to bring vehicles from one family together, one platform with several different hats, so to speak. To increase productivity in the production process, we are turning to concept uniformity. In practice, this means multiple vehicles from various brands are similarly designed so the worker doesn't have to think twice before he installs the door panelling, for instance.
What are the next steps?
We can conceive of one other expansion for multiple brand projects. But it is not that easy to carry out since it affects several business areas. Let's take the Small BEV Project as an example: As part of a cluster concept, we not only want to build vehicles from various Volkswagen Group brands – we want to develop them jointly on the Iberian Peninsula. For instance, this means pre-series production or shaping the characteristics of the product. We can learn a lot from one another in this area. Sourcing is another area that we handle centrally for various vehicles across the different brands. In my opinion, vehicle production, development and sourcing as a regional cluster yields the maximum synergy in a group of this kind.
To wrap things up, let's take another look at sustainability. In the auto industry, this is not just a matter of producing emission-free products locally. It is also a matter of manufacturing them as sustainably and emission-free as possible. What steps are you taking here?
Measurement tools are extremely important to us in our processes. For example, we work with the Decarbonisation Index (DCI), which covers the entire value chain – from the supply chain to vehicle's production and maintenance, all the way to scrapping. For electric vehicles, production interestingly represents just one percent of the index. The product itself accounts for much of the DCI. In these circumstances, you might be inclined to neglect it. We naturally aren't doing that. Our efforts on CO2 are expected to succeed with the help of solar energy and a focus on waste minimisation and more sustainable raw materials, among other measures. We are also starting to think about the circular economy. We are convinced that using vehicles and their materials longer will have a huge impact.
Which production area can get the most out of this?
Clearly the paint department, in my view. It is now the area consuming the most energy in the form of electricity and natural gas, and it produces the most emissions. Of course, we are strongly tied to regional and national conditions on the gas issue. But we can make changes here as well. With the help of biogas, for example, we can quickly make many processes "green." And there will be discussions on whether we should completely do without natural gas across Europe. After all, we can replace conventional ovens with electric counterparts that run entirely on green electricity. We're working on an investment plan for a paint shop conversion to give the area a significantly more sustainable footprint.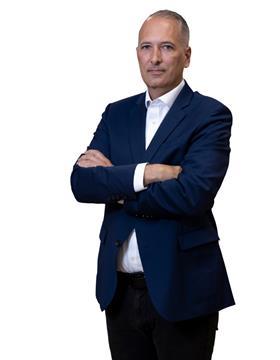 Markus Haupt, Seat S.A.
Markus Haupt studied business management in Barcelona and has more than 20 years of international experience at the Volkswagen Group, where he began his career in 2001. He specialized in prototypes at Seat and Audi at first and then returned to the group's Spanish subsidiary in 2004 as manager, process and project management for pre-series production. There he played an instrumental role in the launch of the Audi Q3 at the Martorell plant. Haupt has directed major production projects such as the group's A0 class in Wolfsburg and the successful series introduction of the T-Roc in Palmela, Portugal. Haupt was president of Volkswagen Navarra and general manager of the Pamplona plant in recent years, up until his return to Seat.
THIS ARTICLE FIRST APPEARED IN GERMAN IN AUTOMOBIL PRODUKTION, A SISTER PUBLICATION TO AMS