OEM announcements around vehicle production plans in countries such as Ghana, Nigeria and Rwanda provide further examples of how the automotive manufacturing industry is gaining traction in Africa. The continent is responsible for assembly of more than one million vehicles each year. Volumes are growing as other nations are joining the list of established plants in South Africa, Egypt, Morocco and Algeria…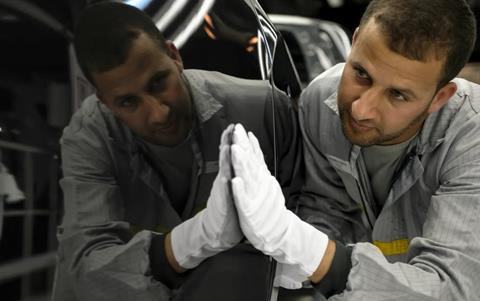 MOROCCO
Volumes in Morocco have steadily climbed to the point where it may soon be the biggest vehicle producer in Africa.
Until relatively recently, North Africa was a minor player in vehicle production with the former Renault-PSA JV plant, Somaca, in Morocco being the main car plant in the region. But this factory, until a recent expansion, never made more than 30-40,000 vehicles and existed only to supply the local market with old models made on a CKD basis.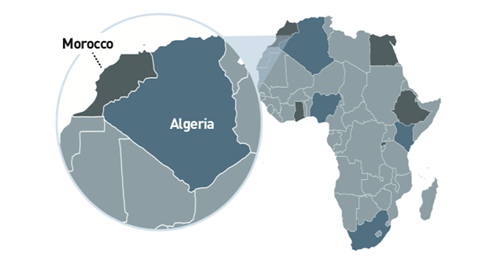 In the early 2000s, Renault – supported by extensive incentives from the Moroccan government – opened an all-new factory in Tangiers. And it is this factory which has transformed the country's automotive manufacturing sector.
ALGERIA
Algeria has ambitions to be the Africa's next major automotive manufacturing hub and the OEMs are lining up to make it happen.
For many years, South Africa was the only country in Africa with a full vehicle manufacturing sector; now this has been joined by Morocco. While French vehicle companies dominate in Morocco and German companies are strongest in South Africa, a third manufacturing market is opening up in Algeria.
Here, French companies are once again to the fore; in addition, Nissan will open an Algerian plant, and the VW group is also expanding in the country, assembling vehicles across all its major brands. In addition, Hyundai has a small-scale CKD commercial vehicle plant in the country.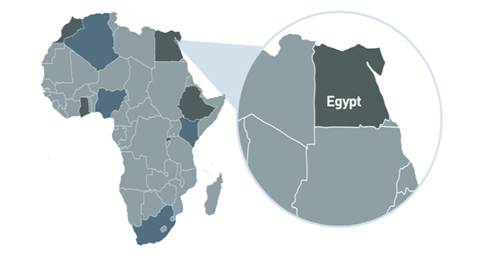 EGYPT
According to Egypt's trade ministry, up to 19 companies manufacture and assemble vehicles cars of all kind. Among them is Kia, which inaugurated a Sorento assembly line in Egypt in 2018.
In operation since 1985, the GM Egypt plant makes and sells Chevrolet cars and vans, mainly using CKD kits.
Several other OEMs are looking to enter the country. For example, in 2019, Nissan signed an initial agreement with El Nasr Automotive Manufacturing to produce 100,000 cars a year in Egypt.
Mercedes-Benz Cars is also planning to assemble passenger cars in Egypt in cooperation with a local partner. A Memorandum of Understanding with the Egyptian government has already been signed though the identity of the local assembly partner has not yet been announced.
GHANA
Volkswagen is beginning small series production in Ghana. After Rwanda, VW sees Ghana as 'probably the most progressive and organised country in the sub-Saharan region – politically very stable with a democratic government, excellent legal security and administration.'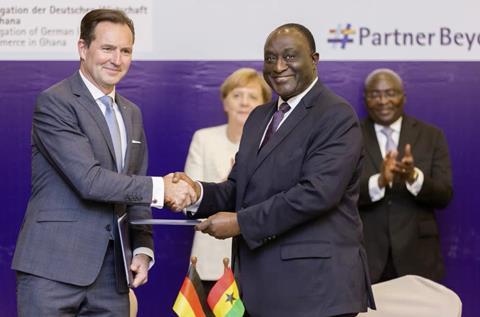 Ghana has a population of around 30 million but currently imports almost exclusively only used cars. Thomas Schäfer, head of Sub-Saharan Africa and Volkswagen South Africa, explains: "With access to the ECOWAS [Economic Community of West African States] free trade zone, which comprises 15 countries and 350 million inhabitants, we believe that Ghana will play a key role in the development of the car industry in sub-Saharan Africa."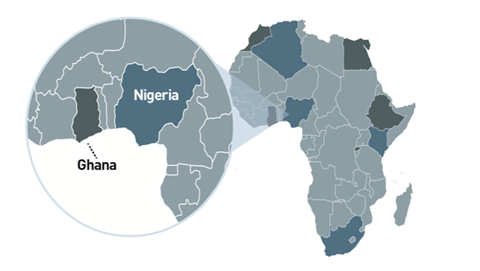 NIGERIA
In October 2019, assembly of Renault Logan and Renault Duster began at the Coscharis Assembly facility in Lagos as part of a new partnership between the two organisations.
In due course, Renault Kwid and Renault Oroch will be imported from Brazil as Complete Built Units and the four vehicles will be distributed through the Coscharis Motors sales network throughout Nigeria.
ETHIOPIA
The list of OEMs assembling vehicles in Ethiopia is dominated by Chinese brands such as Geely, FAW, BYD and Lifan.
In 2019, Hyundai joined the roster, opening a vehicle assembly plant near the capital Addis Ababa, its first factory in East Africa. Hyundai CEO Won Hee Lee said the firm had been drawn by Ethiopia's growth, one of Africa's fastest in the last decade: "We believe the economic growth in Ethiopia will be faster than any other country in the region."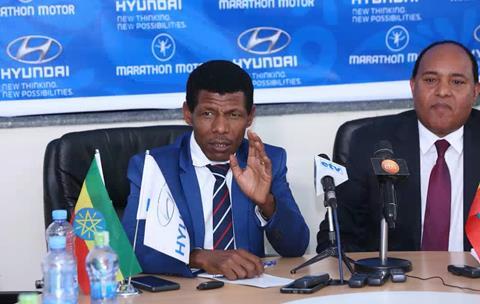 One of the investors in the new venture is Haile Gebrselassie (pictured), the former world record-breaking distance runner and Olympian who now co-owns the aptly-named Marathon Motors. The company plans to assemble SUVs for the Ethiopian market but, as Gebrselassie says: "The plant is big enough to assemble for Kenya, Somalia, Djibouti, Eritrea and Sudan."
Under Germany's G20 Presidency the Compact with Africa programme was initiated to promote private investment in Africa. As one of the CwA focus countries, Ethiopia has followed Ghana and Nigeria to become the third country in Sub-Saharan Africa to sign a Memorandum of Understanding with Volkswagen.
The OEMs says it will focus on four key pillars: the establishment of a vehicle assembly facility, localisation of automotive components, introduction of mobility concepts and the opening of a training facility. As such, Volkswagen will work closely with the Ethiopian higher education and training institutions for skills development and capacity building of local talent.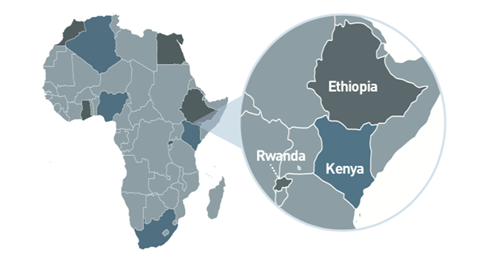 KENYA
Toyota Kenya is set to expand its portfolio which already includes the Land Cruiser pickups, Hino trucks and Yamaha Motorcycles. The planned expansion will see 500 Hilux cars added to the inventory.
Thika-based Kenya Vehicle Manufacturers (KVM) is introducing a new Volkswagen model to its portfolio which may see it double production volumes.
Thomas Schäfer, responsible for VW's operations in Africa, said that his vision was to see a successful operation in Kenya: "Our Kenyan interest is to grow a major auto manufacturing plant, with the capacity to meet the supply needs of East and Central Africa."
VW established the Thika plant in 2016, restoring the OEM's Kenya operations after a 40 year gap. KVM also assembles the Peugeot 3008 SUV in partnership with the French OEM. Other brands assembling vehicles in Kenya include Nissan and Mitsubishi.
RWANDA
Volkswagen's Kigali assembly plant started production in mid-2019. Several models will be assembled on the site with an initial target of 5,000 vehicles per year. The plant required a $20 million investment and created nearly 1,000 jobs.
Vehicles are produced from semi-knockdown in a 3,000 sq.m hall. Components are partially assembled in South Africa then shipped to Kigali for assembly. Production started with Polo model but VW plans to expand to other models such as the Passat, Tiguan, Amarok and Teramont.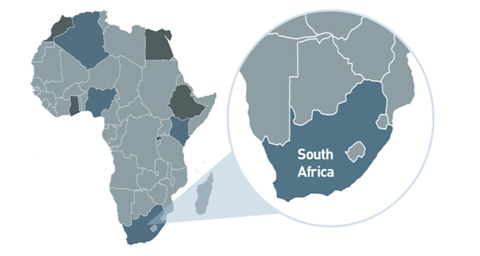 SOUTH AFRICA
Vehicle manufacturing is worth around 7% of the South African economy, employing around 100,000 people.
For many years, the leading vehicle manufacturing country in Africa by volume, South Africa will soon be overtaken by Morocco. But despite competition elsewhere in the continent, South Africa retains a key place among global manufacturing strategies.
In 1995, the South African government launched a long-term strategic plan for the automotive sector, designed to help the local automotive assembly plants convert from CKD into full manufacturing operations.
BMW was the first to do this when the E46 3-series went into production. It was followed by Mercedes, Volkswagen and the Japanese companies. Then Ford began to use South Africa as a base for pickup production and global exports.
To download the full AMS Africa 2020 digital supplement click here.