By signing-in or registering to watch you consent to receiving further information from us about this livestream and other related news, insights, intelligence and events. You also agree for us to share your contact information with our livestream partners and sponsors who may contact you about their related products and services. For more information about how we use your data and your opt-out rights, please see http://ultimamedia.com/ultimamediapp.pdf
Following months of supply chain challenges in the wake of the coronavirus crisis, automotive production and demand have been stronger than many anticipated in North America. And yet, as new coronavirus cases rise to their highest level since the start of the pandemic, OEMs and automotive suppliers are trying to keep the recovery moving at the same time as manage ongoing risk and disruption.
We finish this season of the Livestream Hour with the return of several of our most popular guests from the past few months. Hector Martinez, who is responsible for exports and finished vehicle logistics at Honda de Mexico (and who joined us for a special episode on Mexico back in May), shares insights on how the carmaker has managed the restart of production and exports from Mexico, including constraints on output, logistics disruptions and managing cross-border logistics.
Maxim Serov, who is responsible for logistics across North America at Benteler (and who joined our popular tier supplier episode ahead of the restart), provides updates on how tier 1 suppliers in the region have been managing the ramp up in coordination with OEM customers, and how they are organising logistics flows across the network to balance cost and risks.
Both will share lessons and insight from the crisis so far, and how they are preparing for what's ahead.
Click here to download presentation sides from the episode.
Gain valuable insights on:
How tier suppliers have managed the ramp up across North America
The challenges and gaps in logistics in Mexico
Optimising S&OP and demand planning
Digital solutions and innovations in supply chain
Where the major risks are ahead including in logistics capacity and driver shortages
Logistics opportunities to serve OEMs and tier suppliers across the region
Catch up on our season finale part 1: Global logistics lessons with Matthias Braun from Volkswagen Group Logistics
Guests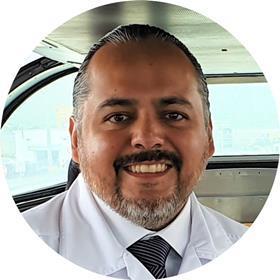 Hector Martinez
Division Manager Export Sales & CBU Logistics
Honda de Mexico
Hector Martinez is currently responsible for managing all export and domestic distribution of finished products, a role he has held since 2019. He joined Honda de Mexico in 2015 as Export Sales Manager, responsible for parts sales for other Honda plants around the world. He began his career in Seguros Monterrey in 1996 and was focused in Insurance Market for 12 years, before joining Mexican railway Ferromex in 2008, and later FCA as outbound buyer. He was born in México City, completed his studies in Actuary at Universidad Autonoma de México.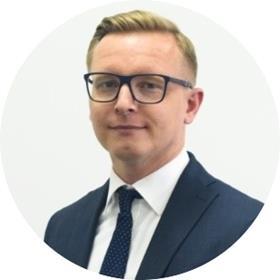 Maxim Serov
Director, Supply Chain Management North America
Benteler
Maxim Serov is responsible for global tier 1 supplier Benteler's supply chain organisation in North America. His responsibilities include logistics, inventory and supplier management across 10 production plants in the US and Mexico, as well as material planning, international freight, customs and SCM information systems. He is responsible for the company's $50m annual spend in the region for logistics, more than $110m worth of inventory and more than 450 suppliers. Maxim has 15 years' experience in automotive logistics operations, including at Robert Bosch, PSA and Benteler in Russia, Poland and the US. He has a PhD in economics and is a Six Sigma Black Belt.
Host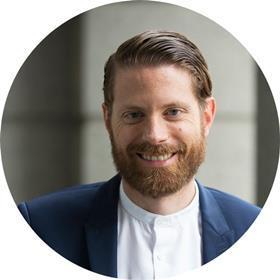 Christopher Ludwig, Editor-in-Chief
Ultima Media
Christopher is responsible for editorial production and strategy across Ultima Media's global automotive media platforms, including Automotive Logistics, Automotive Manufacturing Solutions, Car Design News and its business intelligence unit, Automotive from Ultima Media. He's covered the automotive industry and supply chain for 15 years and has nearly 20 years' experience in the media and publishing business. He has an MsC from the London School of Economics and Political Science.
In Partnership
The Automotive Livestream Hour is produced by Christopher Ludwig, Richard Logan and Neemish Ladwa. Please contact us if you are interested in participating.
We hope you've enjoyed our weekly series of Livestream Hours. Although we'll take a break, join us in September for the launch of our first fully virtual conference, Automotive Logistics and Supply Chain Live. It will feature all the great case studies, interviews and debate that you have enjoyed during the Livestream Hour, plus plenty of opportunity to network and interact with the global automotive logistics sector. Find out more here.