The carmaker says a full electric lineup is in the European pipelines for 2030, committing to sweeping EV transformation, technologies and sustainability.
Nissan is forging ahead on its transformative journey towards a fully electric lineup in Europe. In a move to keep aligned with global trends and regulatory objectives, and despite the recent UK government reversal on key carbon neutrality targets, Nissan announces it is still committed to achieving 100% EV adoption in Europe by 2030; with all new Nissan models in the region now being exclusively electric.
The announcement cements automotive production targets to worldwide net zero agendas and signals international net-neutrality efforts as the key driving force shaping automotive OEM objectives; beyond narrower national targets.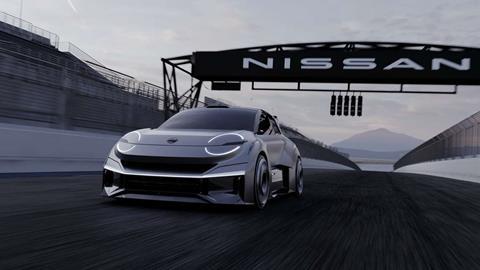 With its established capacity to "design, engineer and build" vehicles in the United Kingdom, and leveraging the brand's expertise in electrification and crossover vehicles, the push for transition will fortify Nissan's pursuit of carbon neutrality.
Makoto Uchida, President and CEO of Nissan, commented, "EV is the ultimate mobility solution. More than a million customers have already joined our journey and experienced the fun of a Nissan electric vehicle, and there is no turning back now. EVs powered by renewables are key to us achieving carbon neutrality, which is central to our Ambition 2030 vision. Nissan will make the switch to full electric by 2030 in Europe - we believe it is the right thing to do for our business, our customers and for the planet."
'Concept 20-23' and autonomous drive research
Nissan's unfaltering commitment coincides with significant milestones for its European Design and Research & Development (R&D) teams, marking historic anniversaries as they advance innovative work on future vehicles and cutting-edge technology.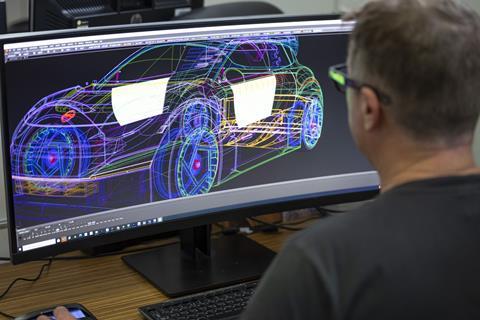 The OEM introduced the 'Concept 20-23,' an "urban" and "sporty" EV concept near Nissan Design Europe (NDE) in Paddington, London; commemorating the 20th anniversary of NDE's establishment.
Then at the Nissan Technical Centre Europe (NTCE), where the Nissan R&D team commemorates their 35th anniversary this year, the UK is hosting the latest real-world autonomous driving study called "evolvAD." This study focuses on residential and rural roads and is supported by the UK Government.
The carmaker highlighted these initiatives are part of an ongoing investment program exceeding €40m across both sites. The program includes enhancements to building facilities, design tools, resources, additional staffing at NDE, and the introduction of new technology and facilities, with over €26m allocated specifically to electrification projects at NTCE.
Accelerating electrification: future EV models and battery technology advancements
Under the Ambition 2030 framework, the automaker is introducing 27 electrified vehicles across the globe, encompassing 19 pure EVs, by 2030. During this period, it is also implementing cobalt-free technology to reduce the cost of EV batteries by 65% by fiscal year 2028.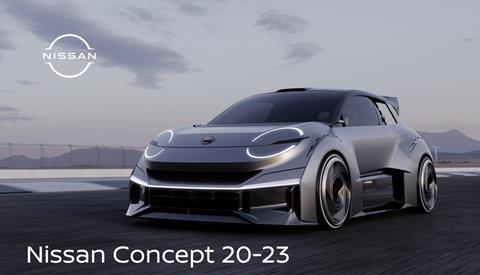 The OEM's ambition extends to launching EVs equipped with proprietary all-solid-state batteries (ASSB) by fiscal year 2028. The introduction of ASSB technology will enable Nissan to broaden its EV portfolio and enhance performance. An official statement says ASSBs will not only reduce charging times to one-third but also improve EV efficiency and accessibility. Nissan anticipates that ASSBs will bring down the cost of battery packs to $75 per kWh by fiscal year 2028, with further reductions to $65 per kWh to achieve cost parity between EVs and gasoline vehicles in the future.
Two upcoming Nissan EVs have already been confirmed for Europe. One is a compact EV that will succeed the iconic Nissan Micra as the entry-level vehicle in the lineup. The other will be manufactured at Nissan's groundbreaking UK plant in Sunderland, as part of the £1bn EV36Zero project, a comprehensive blueprint for the future of automotive production that integrates EV manufacturing, battery production, and renewable energy.
Progress in electrification in Europe
Europe is rapidly transitioning towards electrification, with a remarkable surge in electric and electrified vehicle sales over the past five years. Sales of electric vehicles increased from 5% to 44% of the total market and all-electric vehicles grew from 1% to 12% during this period.
Currently, EVs constitute 16% of Nissan's total sales in Europe, forming part of a total electrified sales mix of 50%. This mix is expected to reach 98% in the next three years, according to Nissan.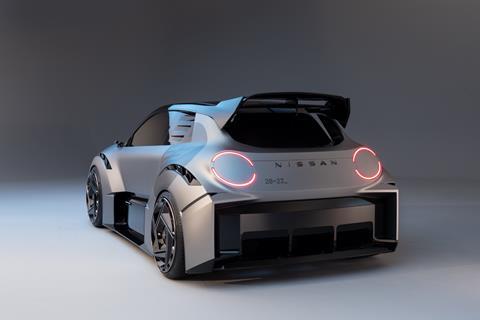 Guillaume Cartier, Nissan Chairperson for the AMIEO region (Africa, Middle-East, India, Europe, and Oceania), stated, "As Europe accelerates towards EV, Nissan will continue to deliver the striking crossover design and driving excitement that our customers love.
"With breakthroughs in battery technology, electric vehicles will become even more accessible, and Nissan will continue to champion EV as the best way to provide cleaner, simpler and more affordable mobility."
Nissan's unwavering Ambition 2030 vision serves as a roadmap for the company's long-term transformation into a sustainable enterprise, committed to fostering a cleaner, safer and more inclusive world, the automaker says. Over the next decade, Nissan will introduce electrifying vehicles and technological innovations while expanding its global operations. This vision aligns with Nissan's objective to achieve carbon neutrality throughout the lifecycle of its products by fiscal year 2050.