Automotive manufacturing may have some of the highest levels of robotics across mass industrial sectors, however there are areas of production, logistics and quality management which will continue to require significant manual effort. In trim and assembly, for example, the speed of production and huge variety of part numbers and model derivatives mean that most OEMs rely significantly on the importance of human skill and touch. So, too, are parts picking, sequencing and inventory management across the supply chain.
However, automotive manufacturers are investing in more tools, software and equipment that can help workers perform tasks more accurately, safely, comfortably and efficiently.
In this Livestream Hour, watch manufacturing and technology experts explore how these innovations can best support automotive production, such as cobots, artificial intelligence, digital twins and data analytics.

We also discuss trends and case studies reported in the forthcoming AMS Winter digital edition, which has a special automation focus.
Catch up on this special 80-minute show, where you will learn more about how automation technologies can support and enhance workers in production and logistics, including:
How advanced AGVs and cobots can enhance assembly processes
How data analytics and AI can be used to reduce errors and improve worker comfort
Balancing automation decisions with production cycle times and variety
Guests
Matthias Schindler
Head of Artificial Intelligence Innovation, BMW Production System
BMW Group
Matthias Schindler leads on AI innovations in production across global BMW plants, helping to implement algorithms and new processes, including the recent publication of AI algorithms for production on Github. Since 2017 he has also led BMW's cluster for data and analytics in its department for Innovation and Digitalisation in production. He regularly publishes research and guest lectures on topics including AI, deep learning, machine learning and factory planning. He has a Bachelor and Master of Science in engineering from the Technical University of Munich.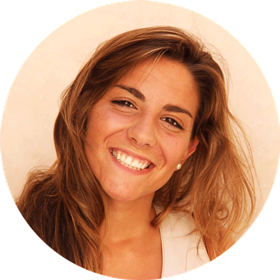 Paula Carsí de la Concepción
Manufacturing Engineering Supervisor and Technology Specialist in Emerging Technologies, Valencia Engine Plant
Ford Motor Company
Paula Carsí de la Concepción is responsible for overseeing a key department at the Valencia Engine Plant dedicated to developing and implementing emerging technologies in automotive manufacturing, including artificial vision, machine learning, collaborative robots and AGV products. She has worked at Ford nearly five years, focussing on new technologies, robotics and Industry 4.0 systems. Paula has a Master of Science in aerospace engineering, aircraft and aeromotor systems from the Polytechnic University of Valencia and is pursuing an MBA from the EAE Business School.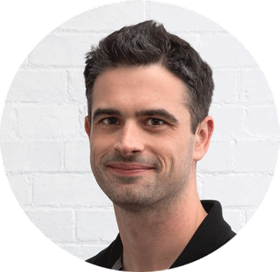 Kevin Konkos
Head of Product Marketing
Symbio Robotics
For the past two and a half years, Kevin Konkos has been leading the Business Development and Product Marketing teams at Symbio Robotics. Prior to Symbio, he spent time as a computer vision engineer, technical programme manager, product marketer and business development manager across industrial and defence lines of business at Intel and Lockheed Martin. Kevin has completed undergraduate degrees in Electrical Engineering and Economics and graduate degrees in Optical Sciences and Business. Outside of work, Kevin spends time with his family, including two young daughters, generally outdoors in the southwest region of the United States.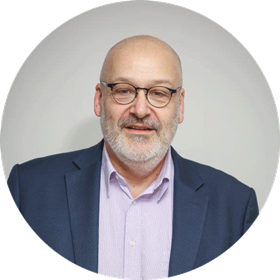 Michel Morvan
Co-Founder, Executive Chairman
Cosmo Tech
Prior to co-founding production software and digital twin specialist Cosmo Tech, Michel Morvan was Chief Scientist and Corporate Vice President for Strategic Intelligence and Innovation at Veolia Environment. Michel is a former full professor of Computer Science at École Normale Supérieure in Lyon, former Chair of Complex Systems Modeling & Senior Scientist at the École des Hautes Études en Sciences Sociales in Paris, and former external professor at the Santa Fe Institute in New Mexico, USA. He is an Eisenhower Fellow, an expert of the OECD working group on artificial intelligence and the President of the Institute for Technological Research-SystemX, boosting the digital transformation of French industry.
Moderators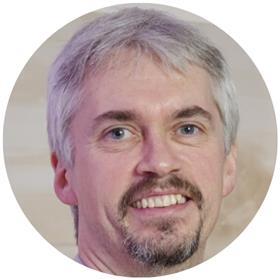 Nick Holt
Editor
Automotive Manufacturing Solutions, Ultima Media
With over 20 years' experience covering the automotive industry, Nick is responsible for editorial content across Automotive Manufacturing Solutions. He has gained wide experience of automotive production operations, visiting OEM and tier supplier factories in Europe, India, China and the US.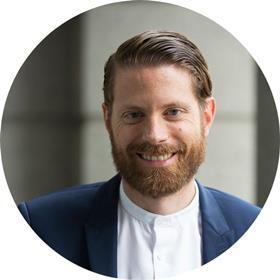 Christopher Ludwig
Editor-in-Chief
Ultima Media
Christopher Ludwig is responsible for editorial production and strategy across Ultima Media's global automotive media platforms, including Automotive Logistics, Automotive Manufacturing Solutions, Car Design News and its business intelligence unit, Automotive from Ultima Media. He's covered the automotive industry and supply chain for 15 years and has nearly 20 years' experience in the media and publishing business. He has an MsC from the London School of Economics and Political Science.
In Partnership

Symbio is an AI-enabled robotics company that is advancing industrial automation. By applying a software-first approach, we create more robust and cost-effective manufacturing solutions. Freeing people to do the creative jobs that they do best.
For commercial opportunities please contact Andrew Fallon.