JLR-interiors supplier Auria has big plans for its new facility in Slovakia, both with the fabric of the building and the technology it is housing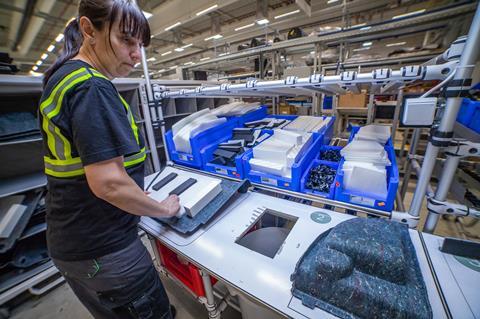 It is not often that a key announcement at the opening of a new manufacturing plant concerns plans for its partial demolition. However, that was the case in February, in Vráble, in the heart of Slovakia. The occasion was the opening of a new 7,500 sq.m production facility for one of the most recent names to appear on the roster of global tier one automotive suppliers. Auria was formed in September 2017 when the 'soft' materials operations of established automotive interiors and soundproofing supplier International Automotive Components (IAC) were separated out to become part of a new business venture in which the other partner is Chinese fibre materials specialist Shanghai Shenda.
The initial purpose of the Vráble facility is to supply a range of interior elements – carpeting, load space sides, wheel-arch liner, deployable load floor – to the Jaguar Land Rover factory roughly 20 miles away in Nitra, also in Slovakia, where the upmarket OEM is now producing its Discovery and Defender models.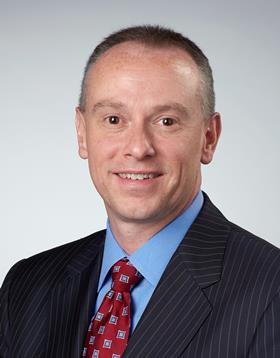 The ownership of the business is split 70-30 in favour of the Chinese partner. But perhaps appropriately given that the actual manufacturing operations are preponderantly derived from the IAC side of things, the president and CEO is Brian Pour, who previously spent eight years in Shanghai as IAC's vice-president for North Asia. Pour, who is formally based in Southfield, Michigan, US, can easily account for the apparent anomaly of those demolition plans.
The building housing the Vráble facility, he explains, is not a new construction but an existing set of premises that Auria took over and kitted out so it could get manufacturing at the site underway in the autumn of 2018, in time to meet JLR's demands for deliveries.
As such, Pour continues, though sufficient for that immediate requirement, the existing floorspace at Vráble will not be enough to meet projected future demand and hence one complete sidewall at the factory will come down towards the end of this year to allow for a doubling of the plant's present footprint.
Without providing any further details, he indicates that "a couple" of further agreements for Vráble to act as a supplier to OEM operations are in the pipeline, and due to start up in the first half of next year. They are likely to mean that the present workforce of 100 employees at the site will increase to around 150.
First of its kind
As a business, Auria came to the market as a well-established entity with 20 former IAC manufacturing sites in North America and Europe, plus a joint venture in South Africa with a partner from that country joining another five in China that were already operated on a joint-venture basis between IAC and Shenda. In addition, there are 11 technical facilities in a global operation spread across 12 countries that currently has around 7,000 employees. The financial headquarters for the business are in Coleshill, UK, with operational headquarters in Southfield, Michigan, US; Shanghai, China; and Düsseldorf, Germany. The Vráble facility, which so far represents an investment of some $10m, is the company's 27th manufacturing operation and the first to be brought into existence since the new business structure was announced.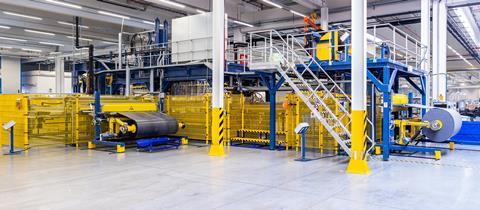 For the moment, however, the shopfloor at the plant remains a single space with rolls of raw material at one end and a set of racking at the other where completed units hang ready for despatch. It is dominated by a massive purpose-built automated installation that can, for instance, mate together a sandwich of nylon yarn carpeting and a polyurethane acoustic barrier layer to produce a combined structure that plays a key role in ensuring that the passenger compartment of the Discovery meets the appropriate level of quietness for an upmarket vehicle. As Pour observes, pointing away from the main production installation and towards the subsequent processing and storage areas ,"the only people you see are down there."
Tried and trusted
In general terms, Pour says that though the new plant does not embody any radically new manufacturing capabilities compared with those the company inherited on the day it was formed, it does nevertheless represent current state-of-the-art effectiveness. Control of the contact heating process used to shape end-parts in that main installation is, for instance, described as particularly exact, with an ability to bring one face of an intended final product into contact with an in-tool heating plate at precisely 220ºC and the other with one at 120ºC.
Meanwhile, another key implication of the intense automation of the core manufacturing process at the plant is that it is easily replicable even though the products involved are highly variegated and involve "three different products with their own material set-ups". So setting up analogous operations in other locations should be fairly straightforward.
Pour elucidates what the installation and the materials it processes make possible in the case of a loadspace side. The material that will form the visible surface of that particular final part is a mix of about 40% polypropylene with various other fibres made from materials including polyester and cotton, most of which, he confirms, are recycled from previous industrial and consumer use. Indeed, he continues, the continuing recyclability of those materials is highly significant in a wider business context.
"Our strategic advantage is that we have a product that can be fed back into the value chain," he states, explaining that the company can make use in the manufacturing operations for its non-woven product lines, not just of imported waste materials from elsewhere, but also those left over from previous production cycles. "We can tear it down and feed it back in to our processes," he confirms.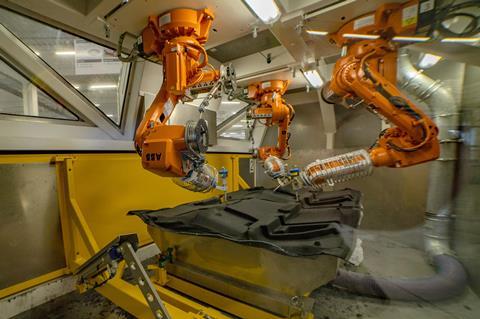 In addition, says Pour, the final product is superior on almost every count to the alternative of an injection moulded counterpart. Not only are tooling investment and part weight lower, but a part made using Auria's mix of materials has acoustic suppression properties that would be absent otherwise. The tooling involved, by the way, is cast aluminium, not machined steel.
Immediate subsequent operations involve waterjet trim for loadspace sides and wheel-arch liners, after which they go to final assembly, or ultrasonic heelpad adhesion followed by the application of an acoustically absorbent urethane foam layer for for cabin carpets. The latter is affected through a manually loaded and unloaded 'closed mould injected pour' technique, which is then followed by waterjet trimming to achieve final product status. Vision systems are used to check that the right products are being made and to assist the correct positioning of completed units in the gravity racking system used for buffer storage, before final delivery is made to JLR. The plant's own MES software is, Pour adds, connected to Auria's "global ERP system".
Orders arrive from JLR every four hours and are satisfied by the delivery of parts from that buffer storage, which holds inventory equivalent to about one-and-a-half days' production, which is replenished accordingly. For actual delivery to JLR "we pick in sequence," confirms Pour. The current contract between Auria and the OEM, he adds, involves the delivery of some 150,000 complete car sets of parts per year.
Steady progress
Summing up what happens in Vráble, Pour confirms it is at the leading edge of what Auria currently achieves in terms of manufacturing technology, though he shies away from describing it as an example of industry 4.0 techniques. "That would involve significantly greater automation and more closed loop in the processes," he says. "We are not there yet but it is something we are moving towards."
Pour cautions, though, that the nature of the products the company makes militates against the adoption of a fully comprehensive industry 4.0-type approach. "There are a lot of manual procedures that don't lend themselves to an i4.0 set-up," he explains. But he adds that, in general terms, the company is "significantly increasing the amount of data that is going into our MES software, which is giving us real-time information about OEE (overall equipment effectiveness) performance and showing us how we can improve that."
But what is the wider picture for the company? For Pour the starting point is to emphasise the extent to which the new entity is a continuation of a heritage that stretches back nearly a century. Indeed, through various mergers Auria can trace its lineage back to the company that supplied the flooring for Henry Ford's Model T. As for the tie-up with Shenda, he confirms that the former IAC operation's focus on the automotive industry, coupled with the Chinese company's specialist expertise in textiles and its ambition to expand globally, make for a very close commercial and technical synergy. "The fit is very good," he observes.
Indeed, IAC and Shenda were not strangers at the time of the formation of Auria since joint-venture activities in China had already been underway for some 20 years, though they were started by, as Pour puts it, "one of the heritage companies", Lear. Revenue figures for 2018 do not, however, include those Chinese operations but only those for Auria alone. They were split 52% to 45% between North America and Europe, respectively, with the remainder provided by South Africa and totalled $1.2 billion.
Pour explains that Shenda is the majority shareholder in the Chinese joint venture operations, just as it is in Auria as a whole, so revenues from them are included its accounts. He does say, though, that in 2015 those Chinese operations by themselves were generating almost $200 million per year and "have been continuing to grow."
But Pour also indicates that there was a very hard-headed rationale behind the tie-up at a strategic level. Quite simply, he says, most business in the sector is now awarded by OEMs "at a global not a regional level". Hence the need to create new entity that was genuinely global in the scope of its operations. Moreover, Pour is emphatic that the merging of the two previously distinct entities "does make possible things that were not possible previously."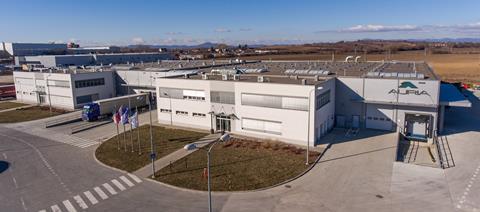 As he explains, though the previous set-up between IAC and Shenda had significant "local development capabilities" there was still nevertheless "a level of R&D and acoustical development capabilities to support our global customers that we didn't have." Specifically, he continues, while the IAC side of things brought specialist automotive expertise, not least in areas such as NVH, Shenda brought not just its own technical expertise but also "stability".
According to Pour this derives in large part from the different financial situation that now exists. "In our former environment we were owned by private equity," he says. But Shenda "brought new capital and the vision of how you run the business is very different."
3D vision
Auria is now looking to bring to the global automotive market a manufacturing technology that has only previously been used by Shenda in separate operations in China. This is the latest implementation of what it describes as '3D fibre blowing and moulding'. As the nomenclature indicates, this is effectively the use of jets of air to blow fibres into 3D shapes, a technique that in its most basic form has been in use in the automotive industry for around 15 years.
But Auria says its latest 'Version 3.0' of the technique represents a significant advance on previous capabilities. Key elements include the use of a robotic application methodology and the ability to use more than one type of fibre simultaneously.
What this makes possible is very fine control of the whole process to enable the fabrication of fibrous products that do not have homogeneous compositions, but which instead can have varying thicknesses and densities in different areas. Auria's own figures are that it offers the ability to have localised areas with weights in the range 800-8,000gsm and thicknesses from 5-75mm. It can also utilise up to 60% of waste material.
The current application target area is the underside of a cabin carpet and in that context it would obviate the need for an acoustic barrier layer. "It is so absorptive that you won't have the noise coming through," states Pour.
Moreover, the technique is fully mature and available for use. "It is implementation-ready," Pour confirms. "We can put it in the market tomorrow."