General Motors' acquisition of gigacasting expert Tooling & Equipment International (TEI) could signal a significant change in its EV manufacturing. With Tesla in focus, GM may be aiming to reshape its production landscape and vie for market share.
GM has acquired TEI, a company that has a history of collaboration with Tesla in the development of gigacasting – high-pressure aluminium die casting of body parts. The acquisition, estimated at a value of just less than $100m, signals GM's intent to enhance its manufacturing capabilities in gigacasting, and competitively position itself in the fast-evolving EV market. The story, broken by Reuters last week, has all eyes on GM's next production moves and is raising questions as to the OEM's intentions to snap up a portion of Tesla's market share in this area.
TEI, previously instrumental in Tesla's gigacasting breakthroughs, had been working with the EV manufacturer since 2017. The collaboration involved projects such as the Model Y, Model 3, Cybertruck, and the electric semitruck. The vehicles showcase TEI's expertise in sand casting – using sand as the mould material held together with an inorganic binding agent – and rapid prototyping.
GM positions to tap into EV market segments
GM's decision to acquire TEI is strategic, focusing on access to gigacasting technology and bolstering its casting expertise. The move is seen as a response to Tesla's dominant advancements in gigacasting around the time that Tesla is said to be aiming to introduce a $25,000 EV; an initiative that would potentially see the EV giant absorb a large swathe of untapped EV demand.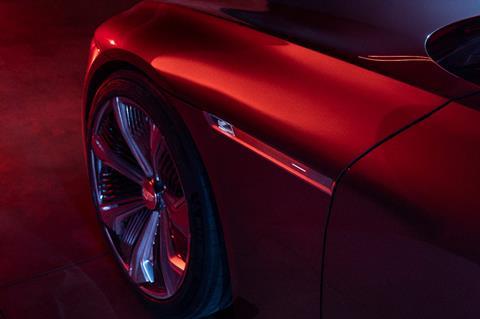 The financial details of the acquisition were not disclosed by GM, but Reuters' sources emphasised the value of TEI's experience and the potential for strategic castings, particularly for low-volume products such as the upcoming Cadillac Celestiq. The acquisition positions GM to integrate gigacasting innovations into its manufacturing processes and accelerate its competitiveness in the ballooning EV production landscape.
Developing techiques in design and manufacturing
As the automotive industry witnesses a trend towards gigacasting for efficiency and cost reduction, GM's acquisition of TEI aligns with the broader industry exploration of this manufacturing technique. Other automakers, including Ford, Hyundai and Toyota, are also investigating gigacasting to enhance their design and manufacturing efficiency.
While the acquisition is undoubtedly a strategic move for GM, it also provides the company with an opportunity to observe and potentially integrate gigacasting expertise into its operations.
Jeffrey Morrison, vice-president of global purchasing and supply chain at GM, commented on the acquisition on LinkedIn: "Bold, strategic move. Congrats to the deal team and looking forward to working with all the great talent at TEI."