Investment will prepare four GM plants for production of 6th generation small block V8 and EV components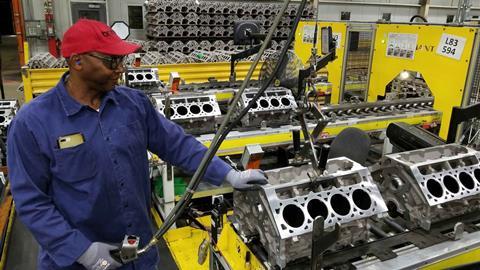 GM says it will invest $579m to prepare the Flint Engine Operations plant in Michigan to assemble its 6th generation family of Small Block V8 gas engines along with the related block, crank and head machining. Work at the facility will begin immediately and the plant will continue building the 3.0L turbo-diesel during the renovations.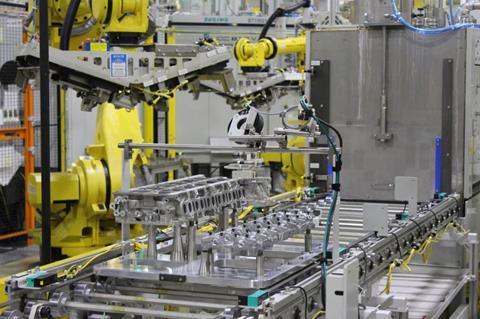 Also in Michigan, Bay City GPS will see a $216m investment to prepare the facility to build camshafts, connecting rods and block/head machining supporting future V8 production at Flint Engine Operations.
The $55m investment at the Defiance Operations plant in Ohio will be split, with $47 million going into preparing the facility to build a variety of block castings to support future V8 engine programs. While $8m will be used to build a casting development cell for castings to support future EV strategies.
Rochester Operations in New York will receive a $68m investment. To support future V8 production at Flint Engine Operations, $12m will be invested to prepare Rochester to build new intake manifolds and fuel rails. In addition, $56m will be used to produce battery pack cooling lines for the OEM's electric vehicles.
GM says this latest announcement brings its U.S. manufacturing facility investment commitments to more than $37 billion since 2013, including the Ultium Cells LLC joint venture plants.