Track factory locations for electric vehicles, plug-in hybrid and hybrid vehicles by manufacturer, model and location, in a comprehensive listing of the changing geography of electric vehicle manufacturing.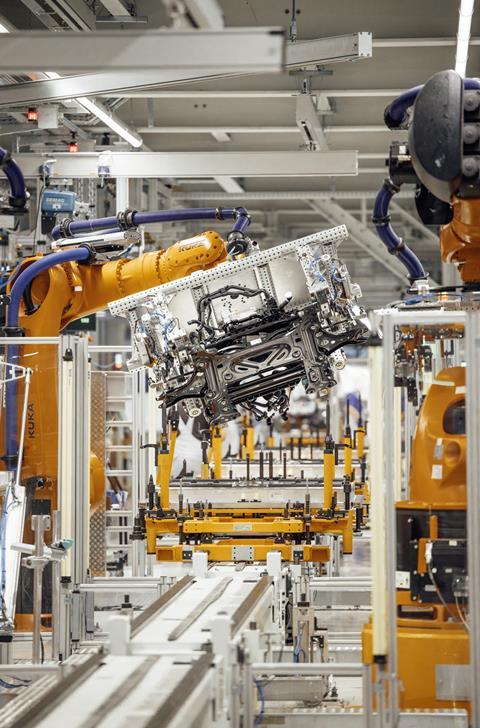 Electrification is changing the map of global vehicle production, as vehicle manufacturers invest more to adapt plants to accomodate electrified powertrains, or even reconfigure entire facilities to build entirely electric vehicles. Download this database for a list of global plants producing electrified models, including battery electric vehicles (EVs), plug-in hybrid electric vehicles (PHEVs) and full hybrid models.
The growing list reveals a growing number of plants adapting to electrification, as well as dedicated EV plants and contract manufacturing for EVs and PHEVs. Use the database to track the rise of electrification at both major and startup global OEMs like Volkswagen Group, Toyota, General Motors, Ford, BMW, Mercedes-Benz, Tesla, Nio, Rivian, Geely, Xpeng and more.
For extensive analysis of the electric vehicle battery supply chain, download our updated report:
Download Electric Vehicle and Hybrid Vehicle Plant Database