The Coventry site's exclusive UK Gigafactory status makes it the key player in the country's electrification drive. International investment to catalyse the process.
The West Midlands Gigafactory (WMG) has confirmed it is in "advanced discussions" with multiple prominent Asian battery manufacturers regarding prospective investments at the EV-critical site. WMG; a public-private joint venture between Coventry Airport and Coventry City Council is perfectly placed to have a significant impact on the electrification drive in the UK, with this latest announcement bringing it one step closer to full-scale ramp up.
Situated at the epicentre of UK automotive production and the nation's skills capital in Coventry, WMG stands as the only UK site with the necessary planning permissions for a large-scale battery production facility.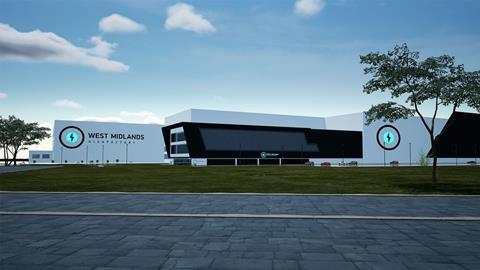 The site has a potential annual capacity of up to 60GWh, equating to the energy required to power 600,000 EVs. WMG represents a truly significant milestone for UK battery manufacturing and the drive towards electrification, offering an integrated solution encompassing battery research, industrialisation, manufacturing, testing, recycling and electrified logistics, all of which are aimed at fostering the nation's burgeoning battery ecosystem.
Addressing the audience at the Labour Party Conference on Monday, Cllr Jim O'Boyle, Cabinet Member for Jobs, Regeneration, and Climate Change at Coventry City Council, said: "The West Midlands Gigafactory site in Coventry emerges as an ideal location, providing prospective investors with a comprehensive solution for battery manufacturing, research, industrialization, and recycling.
"Furthermore, we are strategically positioned to be designated as an Investment Zone, which will bring forth substantial tax incentives and benefits for potential investors. We are delighted to announce that we are currently engaged in advanced discussions with prominent Asian battery manufacturers keen to establish their presence in the UK.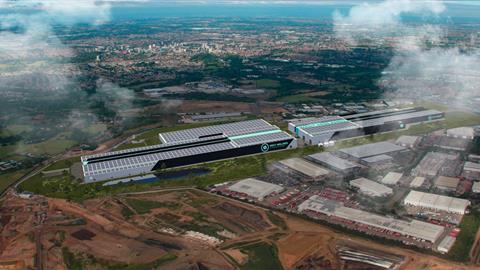 "With the backing of the UK Government, we aim to secure an investor and further solidify our region's leadership role in the transition towards electrification.
WMG will foster one of the most significant transformations in UK industrial skills in a generation. The endeavour aligns with the UK Government's vision for the West Midlands Investment Zone, emphasising the region's high-value skills and research credentials. To underscore the critical importance of this project, an unprecedented regional incentives package will be made available to the eventual occupant to foster favourable conditions for local taxation and the provision of clean, sustainable power—both crucial elements for a world-class battery manufacturing facility, according to an official statement.