Toyota has picked its largest US manufacturing plant in Georgetown, Kentucky for the assembly of its new three-row battery electric SUV, starting production in 2025.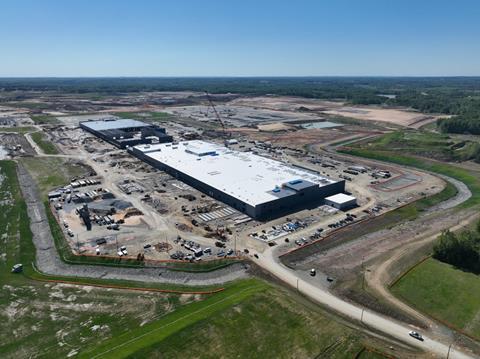 The project is part of a $590m commitment for future projects at the facility. The carmaker will use batteries from its new battery plant in North Carolina, which is currently under construction and will begin battery production in the same year, in a bid to "build where it sells". The battery plant is located next to the highway network, airports and seaports as well as having onsite rail access, making the transport of the batteries easier and more sustainable.
Speaking to the media during the announcement, Susan Elkington, president, Toyota Motor Manufacturing Kentucky explained why it is important for Toyota to build where it sells. "We are able to be very close to our production engineering location," she said, "plus we have an unbelievable work force at this site that can really take on the charge in a very short period of time to make sure the product is successful."
Through an ongoing agreement with the state, Toyota said it has committed to the retention of almost 9,000 employees In Kentucky.
The carmaker is planning on spending a total of $5.9billion on the lithium-ion battery plant, with $2.5billion of the investment going towards making it more sustainable, and $2.1billion towards new infrastructure to support future expansion. The facility, known as the Liberty plant, will have six battery production lines, four of which are for hybrid electric vehicles and two for battery electric vehicles (BEVs).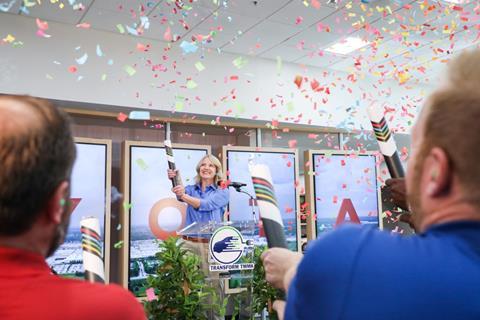 Ted Ogawa, president and CEO, Toyota Motor North America said: "We are committed to reducing carbon emissions as much as possible and as soon as possible.
"To achieve this goal, customers must have access to a portfolio of options that meet their needs now and in the future. It is exciting to see our largest US plant, Toyota Kentucky, and our newest plant, Toyota North Carolina, drive us into the future together with BEV and battery production for our expanding electrified line-up."
In a further effort to become more sustainable, last month Toyota signed an agreement with Shell subsidiary Savion to convert a brownfield coal mining site bordering Kentucky to produce solar energy. Toyota signed to offtake 100MW of electricity from the Martiki site once it is finished, with construction anticipated to begin this year and commercial operation due to start in 2024.
The news follows Toyota's pledge last year to offer electrified versions of "nearly all vehicle models in the Toyota line-up by around 2025", alongside its commitment to introducing 15 BEVs globally by the 2025 target. Toyota said it would invest to increase EV battery production capacity across the US and Japan combined by 40 gigawatt hours (GWh). One of the company's more significant investments in the US was completed weeks before the pandemic, with $1.3billion invested in retooling and new equipment at its Indiana plant.