Abby Chitwood, who leads new product introduction and new factories at Panasonic Energy of North America, discusses maximising output and reducing emissions in battery cell production ahead of the first AMS Evolution North America conference, where she is a speaker.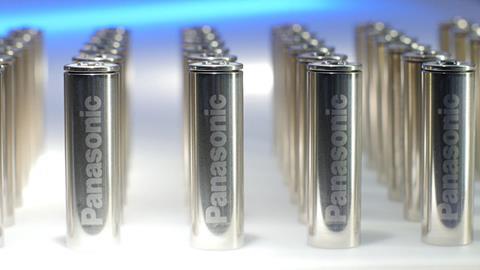 Many companies are investing in new battery cell manufacturing in North America to meet rising demand for lithium-ion batteries and electric vehicles ­– however, very few are doing so with experience in scaling production and delivery of cells in the region. A notable exception is Panasonic Energy, a division of Japan's Panasonic, which operates one of the largest lithium-ion battery cell gigafactories globally in Sparks, Nevada (including a joint venture with Tesla) ­– and is set to expand its manufacturing and supply chain in the US.
Along with plans to increase output in Sparks over the coming years, the company broke ground on a new gigafactory in De Soto, Kansas, near Kansas City in November 2022. The plant is scheduled to start serial production by March 2025 focused mainly on producing Panasonic's '2170' cylindrical batteries, with annual capacity for 30 gigawatt hours (GWh). It's a significant project that will require not only the right infrastructure, equipment and factory layout to reach high-volume output but will need to attract and develop new supplier and material partners in the region.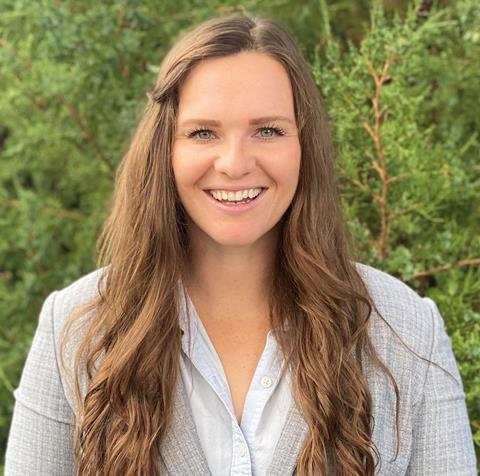 One of the executives playing a central role in preparing the Kansas gigafactory to produce cells at scale, and maximise output for Panasonic Energy in Sparks, is Abby Chitwood, who was recently promoted to director of expansion engineering in charge of new product introduction at Panasonic Energy of North America. Chitwood is specialised in engineering and design for production, leading cross-functional teams from product development through to manufacturing launch. She leads the design and layout of new factories, from ensuring efficient and ergonomic workflows, implementing mechanical, electrical and plumbing (MEP) systems and meeting regulatory compliance. She has objectives to increase output and reduce cost per GWh, but also to cut emissions and help ensure more sustainable battery manufacturing and supply chain. That includes a greater use of local suppliers – including plans to source the first active cathode material in the US ­– and expanding recycling partnerships.
Abby Chitwood, who will speak on a panel about scaling EV battery production at the upcoming AMS Evolution North American conference October 16-17, caught up with AMS ahead of the event to share her key priorities and objectives.
Christopher Ludwig: Abby, you're focused on launching and scaling output of new products for Panasonic Energy of North America. Can you tell us a bit more about the key products and facilities you're especially focused on?
Abby Chitwood: Let me first start with this ­– since our founding, Panasonic has aimed to produce technology solutions that make the world a better place for all. It is clear the most important thing we can do to deliver on this promise is to take clear actions that counteract the effects of climate change on our planet and restore the promise of a fulfilling life for future generations. By reducing CO₂ emissions of our own value chain and for society – we are calling these initiatives 'Panasonic GREEN IMPACT' – Panasonic is working toward our own goal to realise a better life and a more sustainable global environment.
We are driven by this goal in all we do – especially as Panasonic Energy is a global leader in lithium-ion batteries with a 100-year history of innovation spanning both battery cell technology and battery business operations. We have invested in growing capacity in North America, evolving production equipment and processes to achieve higher production speeds, greater automation, and making improvements in quality and yield.
Our new facility currently under construction in Kansas is key to expanding our production capacity. This investment will help meet the growing demand from our automotive partners and ultimately those driving these vehicles. Initially, the new manufacturing facility in Kansas will focus on production of our 2170 electric vehicle batteries, which are in high demand from customers. Launching the facility with 2170 batteries ensures Panasonic can begin fulfilling customer orders quickly.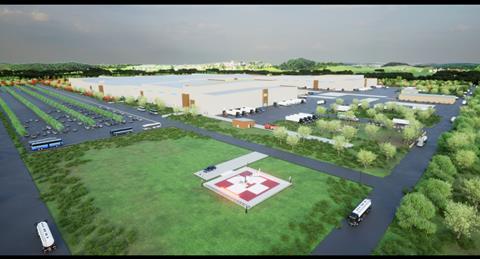 What is exciting you most in your role and in the company?
At Panasonic, one of our fundamental goals is for our employees to live their best lives. It's easy to see that goal come to life in four key areas: innovation, impact, inclusion, and inspiration. Through these we enable a diverse workforce of the future and empower the communities where we live and work. In my role at Panasonic, I focus on increasing the overall capacity as efficiently as possible. I am always looking at ways to improve the dollar per gigawatt hour ($/GWh) through MEP and factory design innovations to mitigate the current supply chain constraints.
It's exciting to see the industry growing and more local talent focused on manufacturing. As we continue to expand in North America, we are working on standardising means and methods to improve the overall scalability of our manufacturing lines. This standardisation will allow us to build gigafactories faster and more efficiently to see improvement in our key metrics such as square feet per GWh and $/GWh.
Is your production becoming more vertically integrated?
We are committed to building a domestic supply chain that will help us to maintain stable sourcing, decrease carbon footprints, and manage ongoing global logistics challenges. One portion of this is our long history with Redwood Materials. Through our partnership, we are recycling components from past EV batteries and consumer products to be used in new EV batteries. In this way, we are working towards a more circular supply chain where manufacturing scrap and batteries at end of life are recovered and reprocessed for use. Last year, we announced that we're expanding this partnership to include recycled copper foil used to manufacture new EV batteries and will be using Redwood's cathode active materials in Kansas. This will be the first-time cathode has been produced in North America and used in US battery cell manufacturing.
More recently, we signed an agreement with Nouveau Monde Graphite Inc. (NMG) to establish a supply chain in North America for graphite, an anode active material used in lithium-ion batteries. I'm very excited for this opportunity as it has potential to be the first to process graphite mined in Canada into an anode active material for EV lithium-ion batteries. The use of NMG's low-environmental-impact graphite material will enhance the supply chain for battery production in North America and will help attain Panasonic Energy's target to halve its carbon footprint by the fiscal year ending March 2031.
Through our partnerships, we will help further enhance industry collaboration toward more sustainable EVs and help meet our goals of creating high capacity, high reliability, and quick charging batteries.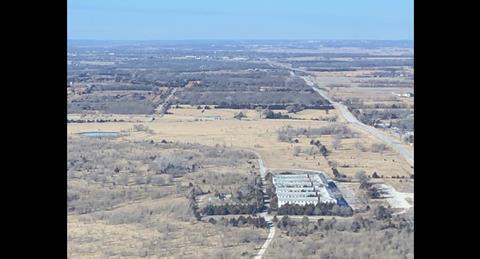 What do you see as the biggest challenges or barriers to overcome in building up and scaling cell production as you add new locations?
The EV transformation requires training the next generation workforce to invent, design, and build the EV battery technology that will power our future. This includes training employees for these jobs of the future, expanding our investment in workforce development and educational partnerships and programs in the local community to create opportunities. A key part of getting our facility in Kansas up and running is training our local workforce to be successful in the thousands of new jobs that we are looking to fill.
Also importantly, we also recognise that the key challenge facing the entire industry is building a competitive and resilient supply chain that allows US-based companies to compete globally and meet growing demand. We're expanding and securing our supply chain as we work to increase our local procurement rate in North America upwards to 80%.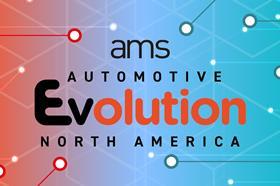 Abby Chitwood will join a panel on scaling battery cell manufacturing at the first AMS Automotive Evolution North America conference, October 16-17, in Dearborn, Michigan, focused on succeeding through leaner, greener, more flexible manufacturing, including EVs and batteries. She will be joined by speakers and panellists from Volkswagen, GM, Ford, Stellantis, BorgWarner and more. Find out more and register here