Václav Švub from ABB Robotics and Wenting Hu from Volvo Trucks pointed to the benefits of aligning battery engineering and production processes in an exclusive AMS livestream, including opportunities in automation, new materials and production processes.
Automotive production continues to grapple with unpredictability, presently undergoing critical technological transformations towards electric and connected vehicles to gain control over otherwise entropic processes. But this groundswell has presented unique challenges in integrating new vehicle architectures, battery packs and enclosures into existing manufacturing facilities.
To overcome these challenges, automakers are turning to advanced automation and robotics, which play a central role in streamlining these evolving production processes to ensure an efficient and sustainable future.
AMS recently brought together a panel of industry experts from Volvo Trucks and ABB to address the challenges of implementing these architectures into already complex production processes.
Moderated by Nick Holt, Editor at Automotive Manufacturing Solutions, the discussion was joined by Václav Švub, Global Solution Center Chassis Manager at ABB; responsible for ABB's digital solutions and innovations in the Automotive Tier 1 segment, and Wenting Hu, lead geometrical architect at Volvo Trucks; recognised for her expertise in EV battery pack design and manufacturing.
The discussion revolved around various aspects of automation in automotive manufacturing, including challenges in engineering battery enclosures, the role of software and artificial intelligence, and optimising quality control in high-volume production.
Aligning battery pack integration and battery enclosure design and production to reduce costs
The push for electrification and the battery pack integrations and battery enclosure production challenges that come with it, require highly sophisticated planning and implementation strategies. But what sort of trends and challenges are being seen around this aspect of the electric powertrain?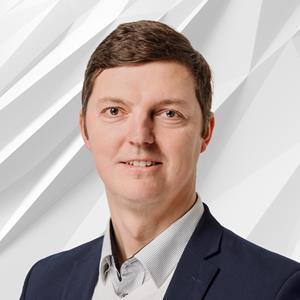 Hu points out that Volvo Trucks finds itself in a transition phase, designing around conventional vehicle structures and battery systems into traditional and operational truck production processes, and in increasing efficiency and reducing overall costs. "And then we have, of course, the cost, which is one of the challenges we're facing since trucking is also a business, and a truck is actually a very complicated product to manufacture; much more complicated than passenger vehicles. But I definitely see there's a need to design around electrical propulsion, instead of simply 'adapting to', because in some sense, adaptation could be more difficult than developing something new."
Švub points out that although ABB does not design the products or vehicles, it helps OEMs and tier customers to do so as efficiently as possible. "And we see that the market is still not stabilised, neither for design, nor for capacity and volume." Švub adds that customers expect "a certain level of quality and vehicle performance. And as you can imagine, the battery enclosure or battery pack is in a sense, the most rigid part of the vehicle. So, there must be rigidity, which requires certain materials to be used."
Hu says for Volvo trucks, cost is the main driver. "People may have different opinions, but we already have products on the market that are more performance or range oriented. However, we need to lower the cost to make these trucks profitable for both the OEM and the buyers." Švub agrees, adding, "for us, cost is also the major driver. We need to be cost-effective to succeed in the market and win projects."
But beyond cost considerations, battery enclosure design and integration need to be optimal for production. When Volvo Trucks develops a battery, the project does not concentrate on a single design. It must develop several scalable batteries for different wheelbases and applications, and this presents several challenges. Hu says, "currently, most references or benchmarks in the battery industry come from passenger cars, which generally have a fixed area for packing energy. However, trucks require scalability with varying wheelbases while maintaining a low or reasonable cost. Modularity in battery pack design is essential for addressing these challenges."
ABB also must think in terms of scale and scalability. Švub says, "this is how we try to set up our technology and portfolio roadmap to offer our manufacturing clients higher scalability and greater flexibility. So, it's about a combination of many things like AGVs and AMRs in terms of internal logistics and logistics operations, but also how to bring more robotised, flexible solutions into production lines and potentially replace these large, rigid machines."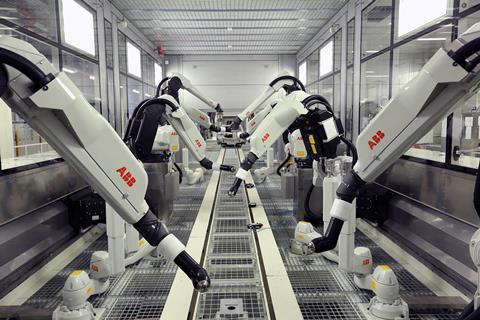 As flexibility and scalability are vital factors for ABB, it works closely with its customers to develop solutions for future volume ramp-up. "We have examples where we began with purely manual operations and gradually introduced more automation as demand increased," says Švub. This involved adding welding cells, CNC machines, and other elements. Ultimately, automation, including AGVs and handling robots, becomes necessary to maximise production capacity. "However, this journey should start early in the design phase. It's essential to be prepared and responsive to market demand."
The potential impact of new technologies like additive manufacturing and megacasting
For Hu, megacasting is a relatively recent development, starting with Tesla's cost reduction project, subsequently being adopted by several OEMs. "It's a promising approach, and if it can lower costs while offering scalability, it could be a valuable addition. Truck manufacturing could certainly explore this option, given the right conditions."
Švub points out that while megacasting has shown promise, it's not widely used in battery enclosure production. "Challenges related to geometry and quality remain. Currently, steel and aluminium trays are more common and involve welding components together to meet quality requirements. Casting may be an option worth exploring, but it's not a dominant approach at present."
The role of digital simulation, automation and AI in battery enclosure development
Digital simulation tools are instrumental in Volvo Trucks' projects, especially during the early phases. "They save time by allowing us to simulate designs before physical implementation, " says Hu. "While I'm not currently utilising AI platforms extensively, I am exploring their potential for daily use." For ABB, advancements in automation have accelerated over the past few years, driven in part by the need to adapt to new challenges, including those brought about by COVID-19. Švub says, "these tools, including AI-driven features, are enhancing productivity and efficiency, while also addressing sustainability concerns. For example, automatic path planning can optimise robot movements for energy efficiency."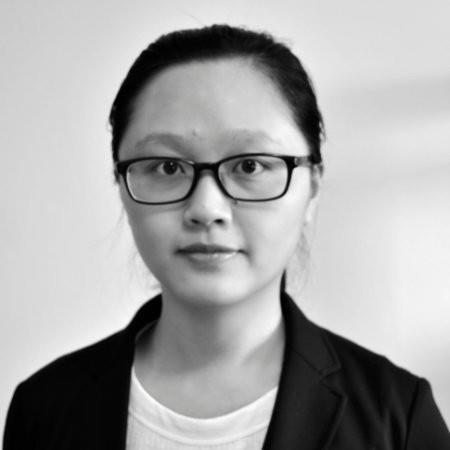 Sustainability challenges on the road to battery development
Hu says sustainability is an important aspect of battery enclosure design, and the teams at Volvo Trucks work on material selection and lifetime evaluation to meet sustainability requirements. "It's a design consideration that we take into account during concept evaluation," she says.
Sustainability is also a major focus for ABB's product development. Švub points out that it aims "to reduce energy consumption and ensure that materials are recyclable – or that our equipment is refurbishable. OEMs are taking sustainability seriously, both in terms of their products and manufacturing equipment."
Multimaterial battery enclosures, chemistries and fluctuating volume
Multimaterial enclosures offer lightweight and high-performance benefits but can be complex and costly. For Volvo Trucks Hu says battery enclosure designs must align with cell selection, which impacts material properties. "Truck applications, with their larger sizes and tight tolerances, add complexity. Multimaterial enclosures are an interesting concept, but challenges exist in terms of materials and design adaptability."
Švub adds that battery enclosure materials have evolved over time, with shifts between aluminium and steel. "We are seeing some OEMs explore combinations of these materials. It's an ongoing learning process and solutions will continue to emerge to connect and work with different materials."
Vehicle makers are striving for standardisation and consistency in their outputs, even with variations. Given the ongoing development in battery chemistries and integration into vehicles, ABB and Volvo trucks anticipate the shifting landscape of vehicle design and components. Hu believes there will be continuous changes and developments in this field. "While the passenger vehicle segment has been improving incrementally, it's focused on making designs more integrated and compact. However, in the commercial vehicle sector, we need to consider range and performance while maintaining serviceability," she says, adding that the battery industry "has primarily focused on passenger vehicles", so Volvo Trucks has adapted "to what's available."
For Švub, changing volumes may persist in the short term, "but in the long term, I expect the market to stabilise," he says. "We're currently in the early stages of the EV transformation, and as time progresses, I anticipate that volumes will become more stable. The market is evolving, with new players entering – especially in China – and there are significant investments in Europe and the US. While it's currently dynamic, I believe the future will bring more stability in terms of volumes."
CLICK HERE TO WATCH THE LIVESTREAM IN FULL FEATURING ABB and Volvo Trucks ON BATTERY PRODUCTION DESIGN AND AUTOMATION OPPORTUNITIES