Edge Cloud 4 Production (EC4P) is an IT-based production system that leverages both Edge and Cloud technology to digitise the automotive production landscape.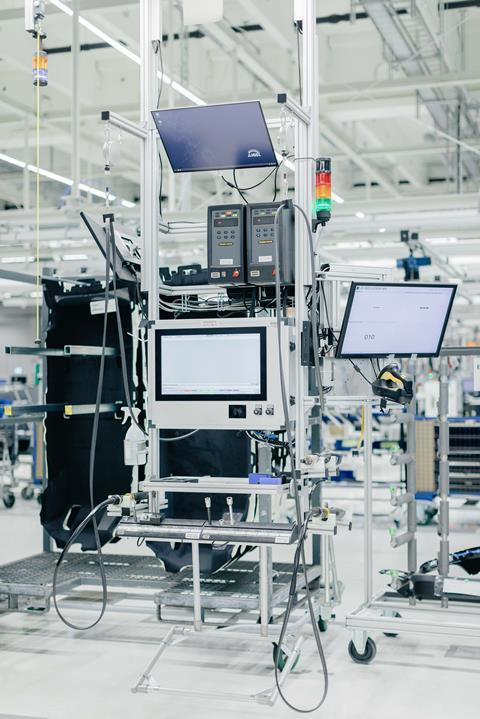 Audi's production lines are undergoing a significant technological shift, and fast.
AMS has been following Audi's push to digitise its manufacturing processes through a hybrid of edge-cloud technologies, in a breakthrough project that could mark a new era in automotive production.
If Edge technology is at the periphery, and Cloud tech the off-site hub, then EC4P operates by integrating the two systems to streamline data to optimise production processes through the use of information networks.
Now, moving at pace to bring about its vision of a fully digitised production line, Audi has announced that a local server cluster of its Edge Cloud 4 Production system (EC4P) will be deployed at its Böllinger Höfe site this month. EC4P is Audi's new IT-based local-server factory automation ecosystem, that will move Audi's production closer to complete local cloud-automation across the entire factory floor. The ecosystem leverages local servers which function as compact data processing centres by distributing large volumes of data to power its devices with minimal latency.
Jörg Spindler, Head of Production Planning and Production Technology at Audi said, "we want to bring local cloud solutions to production at our plants to take advantage of advances in digital control systems."
The OEM has revealed the cluster will be put into production to control worker support systems for two production cycles of the Audi e-tron GT quattro, RS e-tron GT and Audi R8 models.
Towards a holistic IT-based automotive production model
Gerd Walker, Board Member for Production and Logistics added, "this first application in series production is a crucial step toward IT-based production."
Sven Müller and Philip Saalmann, Head and Co-head of the 20-member EC4P project team said, "our motto is software, not hardware."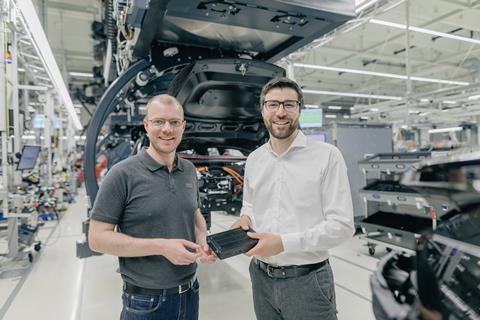 The principle extends beyond simple data streams and has multiple use-cases with truly transformative potential. "EC4P enables the quick integration of software and new tools, whether for worker support, bolt control, vehicle diagnostics, predictive maintenance, or energy savings," added Müller.
EC4P enables equilibrium in demand "across all virtualised clients, speeding application deployment and ensuring more efficient use of resources."
Audi reported that the flexible cloud technology "also scales to adapt to future tasks" – an asset in the complex world of automotive production.
Charting the progress of the EC4P system, AMS reported, recently that "systems such as EC4P would build upon and help scale further the virtualisation of manufacturing processes."
Now, the project is underway in earnest, and the move represents the very real potential that in the near future, non-cloud tech automotive production lines could be considered legacy.
The OEM is aiming to shift the worker support systems for all 36 cycles to the EC4P server-based solution by the end of this year.
According to an official press release, Audi is the first car manufacturer "in cycle-dependent production to use a centralised server solution that redeploys computing power."