Paul Stephens was appointed as Ford's Manufacturing Transformation Lead in February this year to lead the next generation of manufacturing innovation iniatives. His aim is to improve production efficiency and lower operation costs, with a particular focus on Ford's $50 billion investment in battery EVs.
Following his keynote speech and panel discussion at AMS Automotive Evolution North America 2023, he spoke to AMS about the importance of having both talent and technology to improve manufacturing processes.
"It's about finding the right technology to meet your needs and if you can make that happen with the right culture and the right people then you're geared up for success," he said.
Stephens also spoke about the demand for EVs and lessons that can be taken from existing plants to new EV production facilities. He said that developing new vehicle platforms at the likes of Ford's Blue Oval City site with SK Innovation in parallel with the plants brings opportunities for further alignment.
"The advantage of having so many robust manufacturing operations that are already in the portfolio is that you can learn what you're doing right at these plants, and carry that over into the new facilities," he said. "Demand for EVs is so strong across the industry that you need your existing facilities in order to power the future ones and incorporate those learnings."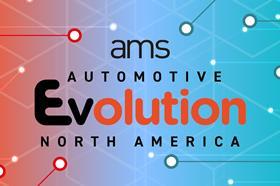 AMS Automotive Evolution North America 2023 took place October 16-17 at The Henry Hotel, Dearborn, Michigan.