Slovakia's prime minister said the investment marked the start of a second Slovakian auto-making hub which it has been preparing for, this time in its eastern region.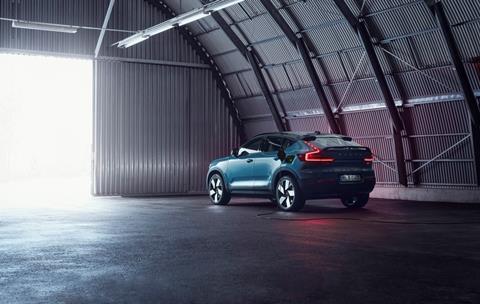 Volvo Cars will build a €1.2 billion ($1.25 billion) climate-neutral factory in Slovakia to make electric cars from 2026 in what will be its first new plant in Europe since the 1960s.
The new plant will be built in Kosice in the east of Slovakia, a country which has become a hub for carmaking in Europe since the mid 2000s with four other automakers there.
The factory will be the Swedish brand's third in Europe after Torslanda, Sweden and Ghent, Belgium and will help the company "capture future growth potential," it said. It will be the carmaker's first electric vehicle-only plant.
The announcement is significant in the company's history as the first new factory it has opened in Europe since the existing two started operations in the mid-1960s.
"We have a clear focus on becoming a pure electric mobility brand by 2030, which is in line with our purpose," said Jim Rowan, chief executive at Volvo Cars. "Expansion in Europe, our largest sales region, is crucial to our shift to electrification and continued growth."
The company aims to sell 1.2m cars a year by the middle of the decade made in its plants in Europe, the US and Asia, it said. The brand, owned by China's Zhejiang Geely Holding since 2010, sold just shy of 700,000 cars in 2021 and posted an operating profit of 20.3 billion SEK, about $1.97 billion.
Slovakian Prime Minister Eduard Heger said the investment was historic moment for the country, marking the start of a second car manufacturing hub in the country outside of its western region where most existing manufacturing takes place with Volkswagen Group, Stellantis brands, Kia and Jaguar Land Rover established there.
"Volvo Cars is coming to the eastern part of Slovakia where we were preparing this infrastructure for building our second cluster. Volvo Cars is the first to come with electric-car-only which is wonderful news for Slovakia," Heger said, adding it was a strong signal of hope amid unrelenting global economic turbulence.
The investment is an important part of Volvo Cars' electrification ambitions, as the carmaker aims for 50% of vehicle sales to be electric only by 2025 and 100% by 2030. In February, Volvo Cars and Swedish battery maker Northvolt announced they would jointly invest to open in 2025 a $3.3 billion battery plant in Gothenburg on Sweden's west coast with capacity to produce 50 gigawatt-hours per year of battery cells destined for Volvo EVs and those of Polestar cars, a Geely-owned electric only newcomer brand.
Javier Varela, senior vice-president of engineering and operations at Volvo Cars, recently told AMS in an interview that as well as security of battery supply, the investment would also enable Volvo to build in-house competence in production of batteries to get past the problem of this critical component representing something of a 'black box' for carmakers.
Daniel Harrison, Automotive Analyst at Automotive from Ultima Media and author of an Automotive Manufacturing Solutions (AMS) battery production and supply chain report said the choice of location would give Volvo considerable options in terms of battery supply and other components, with a cluster of manufacturers in the region.
"Slovakia is certainly a good location for automotive supply chains," Harrison said.
"From a battery perspective, my understanding is that Volvo have supply agreements with LG, CATL and Northvolt, so clearly LG's Wroclaw, Poland plant to the north and CATL's new Erfurt plant in Germany, and possibly even Northvolt's planned third plant in northern Germany could supply this."
Harrison noted that there were also a further four potential battery suppliers a feasible distance to the south in Hungary.
Volvo Cars is also innovating with plans to produce large sections of its cars, specifically floor sections, as a single piece produced via a 'megacasting' or 'gigacasting' process which it will debut at the Torslanda plant, where it will build an aluminium foundry. The method is uncommon in carmaking but has already been adopted by Tesla. Volvo Cars has not yet commented on whether its new plants in Slovakia will use the megacasting process.