Toyota's $8 billion investment in North Carolina powers regional electrification efforts with plans to roll out ten EV/PHEV battery production lines
Toyota has announced an $8 billion investment in its Battery Manufacturing North Carolina (TBMNC) facility, signalling a major step in the company's vehicle electrification journey. The investment will serve to significantly boost production in the segment and create thousands of jobs in the region.
The $8 billion investment will increase the production capacity of EVs and plug-in hybrid electric vehicles (PHEVs).
"Toyota's latest expansion in North Carolina is monumental"
The OEM plans to add eight more EV/PHEV battery production lines to the already existing two, ratcheting the total up to ten. The TBMNC will also continue to operate four Hybrid Electric Vehicle (HEV) dedicated battery lines, alongside these changes.
Sean Suggs, President of Toyota North Carolina, commented on the development saying: "Today's announcement reinforces Toyota's commitment to electrification and carbon reduction, bringing jobs and future economic growth to the region. We are excited to see the continued energy and support of this innovative manufacturing facility."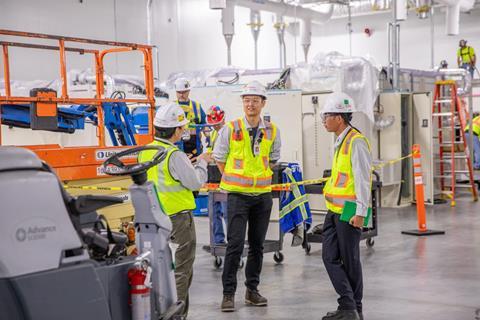 Goal to reach 30GWh
The production expansion will be executed in phases, with line launches scheduled through 2030, ultimately aiming to achieve an annual production capacity of over 30GWh.
North Carolina Governor Roy Cooper expressed his enthusiasm for the project, stating: "North Carolina's transition to a clean energy economy is bringing better paying jobs that will support our families and communities for decades to come."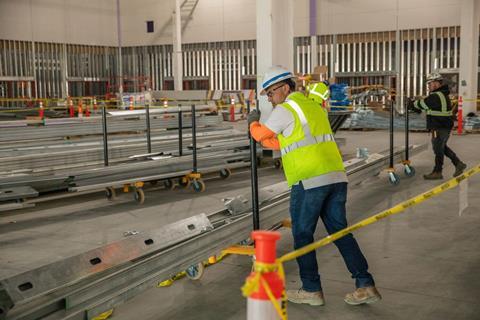 As a pioneer in electrified vehicles, Toyota has placed more than 24.6m hybrid, plug-in hybrid, fuel cell and battery electric vehicles on the road globally. Toyota's vision includes having an electrified option available for every Toyota and Lexus model worldwide by 2025.
Senator Phil Berger also commented: "Toyota's latest expansion in North Carolina is monumental. The additional jobs and increased capital investment are proof that the Triad and our rural communities are prepared to support high-tech manufacturing. I'm thankful for Toyota's dedication to our state."
House Speaker Tim Moore added: "Toyota's additional investment in North Carolina is a sign that we are on the right track. Toyota's success is a prime example of how a balanced budget, a strong workforce, and a AAA credit rating pave the way for business growth."