According to the Circular Cars Initiative produced by the World Economic Forum in collaboration with McKinsey, decarbonising steel is critical for sustainability as it comprises 50–65% of a vehicle's weight; responsible for 30-40% of its material emissions.  
Interestingly, the technologies considered for decarbonising current steel production by WEF-McKinsey specifically include "increased scrap intake." The report also advises, "Electric Arc Furnace (EAFs) can be used for steel production and use higher scrap shares or hydrogen-based direct reduced iron (DRI) as compared to current industry standards."
Now, the European division of the global steel and mining giant, ArcelorMittal, has forged a significant 'circularity agreement' between its Flat Products unit and Tier 1 automotive supplier, Gestamp, "to strengthen environmental sustainability within the automotive supply chain."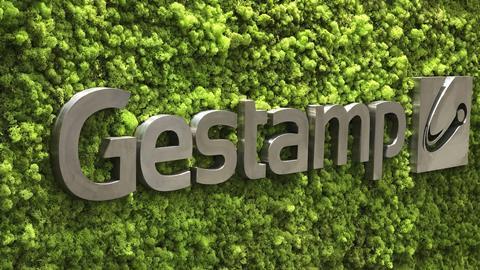 The agreement has important implications for the automotive manufacturing sector. The primary objective of the collaboration is to promote the recycling of steel scrap and drive the production of low CO2-emissions products containing high scrap content on a commercial scale, meeting the surging demand for eco-conscious solutions in the automotive market.
The Circularity Agreement is one of corporate affinities; with both parties to the deal already undergoing their own green journeys guided by an ethos of sustainable production and circular supply chains.
ArcelorMittal produced 59m metric tonnes in 2022, and shipped out 15.8% more steel in the first quarter of 2023, compared to the same period in the previous year. Its efforts towards steel circularity have been expanding at a rapid pace and the company has acquired several scrap metal businesses to serve this objective:
It acquired Scotland's John Lawrie Metals in March 2022, Germany's ALBA Electronics Recycling, ALBA Metall Süd Rhein-Main and ALBA Metall Süd, in May of the same year, Poland's Zlomex that December, and Dutch Riwald Recycling before year's close.
Reducing metal component weight with Electric Arc Furnace tech
As ArcelorMittal was acquiring its first scrap metal business in March 2022, that very same month, Gestamp's Flat Products delivered its first tonnes of XCarb recycled and renewably produced steel. This Electric Arc Furnace route, utilised a minimum of 75% scrap steel.
In July 2022, ArcelorMittal and Gestamp successfully trialled the use of low carbon-emissions steel and high scrap content in car parts intended for vehicles across Europe. This paved the way for the greater adoption of low-carbon emissions steel in the automotive sector.
Gestamp's commitment to sustainable mobility, presented during its Capital Markets Day in June 2023, highlights their focus on supporting OEMs in transitioning towards mobility solutions that reduce metal component weight. Its integration of scrap management for recycling steel scrap as a secondary raw material aligns with the long-term global goal of achieving a net-zero car.
Acknowledging the importance of collaboration among supply chain partners, both ArcelorMittal and Gestamp recognise that this reliability can be best achieved through joint efforts.
"The return of high-quality pre-consumer scrap, with traceability of its origin, quality and processing, for the production of low emission steel products, allows Gestamp to secure the circular supply chain to our customers with a secondary raw material," says Ernesto Barceló, Chief ESG Officer at Gestamp.
Paul Brettnacher, CMO ArcelorMittal Europe – Flat Products, automotive, packaging and electrical steels, added: "We are delighted to have signed this agreement with Gestamp, that strengthens the work we are doing together on environmental sustainability in the automotive sector."