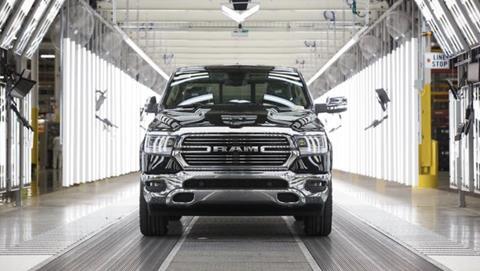 FCA announced that it expects to restart all of its North American operations on 18 May, with the exception of Belvidere where reopening is planned for 1 June.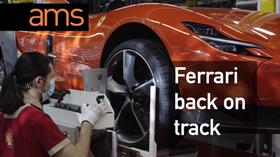 As part of its presentation of Q1 results, FCA confirmed the programme of resumption in place for its global production network. Ramp-up levels will vary from plant to plant, with jobs-per-hour reduced to enable new worker-safety protocols. Initial production will be prioritised in favour of electrified products, higher-margin products, low-inventory vehicles as well as an alignment with customer demand.
FCA conducted a global supplier webinar in April to ascertain readiness of the network. Around 4,500 supplier manufacturing locations was surveyed for start-up technical readiness and compliance with a specific Covid-19 operational checklist. FCA was satisfied with the assurances provided by each plant.
FCA production restart schedule:
North America:
All plants, except Belvidere, to reopen in the week of 18 May
Belvidere to reopen by 1 June
EMEA:
Melfi, Mirafiori and Sevel already reopened from 27 April
Majority of remaining plants to reopen in late May
All plants EMEA will restart by early July
Maserati production at Mirafiori and AGAP to restart from 25 May and Modena in early July
Rest of the world
JV plants in Guangzhou and Changsha (China) reopened in February
All Latin America plants to open 11 May
Ranjangaon (India) to reopen 18 May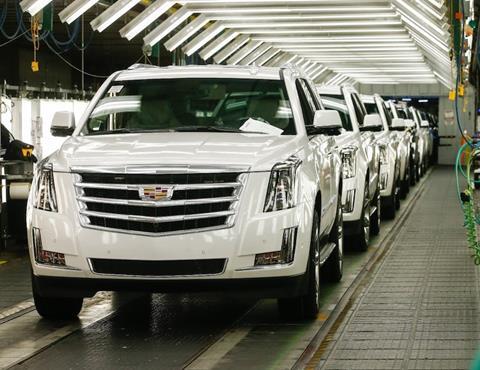 GM tests return pathways
General Motors aims to restart production at its vehicle assembly plants in North America on 18 May, according to press reports from Michigan. GM, whose plants in the US have been idled since March, will commence a ramp up at facilities next week in preparation for the return.
Employees have been told to expect an announcement today concerning reopenings at Lansing Delta Township Assembly and Flint Assembly, Flint Engine Operations and Flint Metal Center facilities.
According to UAW, volunteer members of staff have already been working to reconfigure production facilities, installing health protection measures in anticipation of a return to work.
GM has circulated a 48-page workplace safety playbook that outlining the measures and controls it has introduced. They include body temperature readings, hand sanitizing, social distancing and staggering shifts. GM has tested and used several of the new measures at Kokomo, Indiana, where it established an impromptu production line to assemble ventilators in partnership with Ventec Life Systems.
GM has also carried out tests of the new measures with 1,000 volunteer workers at the SUV assembly plant in Arlington, Texas.