Renault
Renault confirmed that its two affected plants are in the Hubei province of China: DRAC plant in Wuhan, which makes the passenger cars; and EGT-NEV plant which makes the City K-ZE electric minicar in Shiyan, west of Wuhan. For the moment, the outbreak has not had a negative impact on the European plants of the group.
The two factories in Wuhan will be closed until March 10: "This is because the local authorities in China have told us to be closed and we are following their recommendations. Currently the factories are supposed to restart on the March 11."
It is now more likely that reopening will be delayed until the end of April, though that is not confirmed for Renault.
With the Hubei factories closing, there was an impact on Renault Samsung in Busan, South Korea. That site was only closed for four days and started back on February 17. So there is no impact now.
With regard to European factories, Renault says there has been no impact up to now but much depends on how long the Chinese authorities ask the Hubei area plants to remain closed.
However, the outbreak within Italy has prompted action at Renault. MTA – an Italian electronics supplier based in Lombardy – has halved in production due to local quarantine measures. This is more problematic for Renault. Higher stocks of China-supplied parts are held as it is customary to make greater contingency for parts traveling the further distance. Where a supplier base is closer, such as over the border in Italy, a lower risk is perceived so smaller stocks are maintained.
Renault says it can ride out MTA's 14 day quarantine with no impact on its European-based plants. However, it is examining alternative sources in case the Lombardy regional government extends the quarantine periods and suppliers such as MTA remain under enforced shutdown.
More from AMS on coronavirus impact: Europe presents a brave face over production halts in China and Italy
A spokesman said: "At this stage we are saying there is no impact this week but it depends. We have to see at the end of the week (March 6). What we can do is have suppliers in other parts of the world. Some parts in Japan. We have to see if we can ship parts from Japan by air or maybe there is another solution. That is ongoing but it is still at the moment that we have stock in Lombardy. If we can get the parts out that are in the supplier base there we still have stock for next week also. But it all depends. It is still too early to say whether it is ok or not ok."
We continue to prioritise the safety and well-being of our employees in China
Toyota
Toyota Europe is confident that its manufacturing plants will continue to operate normally this month, despite the broader disruption of the coronavirus outbreak.
A spokesman told AMS: "As far as impact to European vehicle production, vehicle supply from Japan and service parts supply, at this time we do not foresee any short-term disruption and we should be able to operate our manufacturing plants normally during the month of March."
A cross-functional team is continuing to closely monitor for possible impact of the coronavirus measures on its production. The team is working closely with Toyota's suppliers to establish conditions at tier one level and beyond, and to confirm normal supplies or find alternatives where circumstances dictate.
The spokesman added: "We do have some suppliers in Italy but none in the zone currently under quarantine. We are monitoring the situation in case that zone would expand but at the moment we are not experiencing parts supply issues."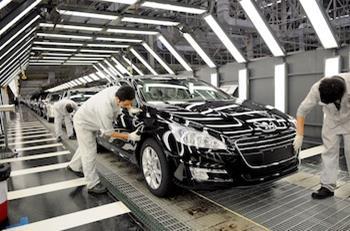 Groupe PSA (inc Opel/Vauxhall)
According to Groupe PSA, production in Europe has been unaffected and it doesn't foresee the coronavirus measures causing any significant impact in the immediate future.
A Groupe PSA spokesman told AMS: "We have put in place a permanent working group to evaluate the situation and see if adjustments are needed in the organisation. As of today, we stay prudent, but even with development of the Covid-19 in Italy, affecting Italian suppliers such as MTA, the production is not projected to be significantly impacted in Europe in a close future."
In China, activity is suspended in joint venture Dongfeng Peugeot-Citroën plants in Wuhan. As with other Hubei-based OEMs, the target return date is March 10/11 but latest unconfirmed reports suggested that resumption won't take place until the end of April.
Mazda
In Japan, news sources report that Mazda is pushing back production for several models. The OEM may be forced to consider alternate suppliers if the disruption continues in Hubei province.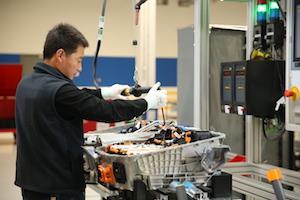 BMW Group
BMW told AMS that it will "continue to monitor the situation closely and, if necessary, take further measures."
BMW Group sites and offices in China itself were closed briefly in line with restrictions issued by the authorities but sites resumed work on 17 February. This includes production at all three plants of the BMW Brilliance Automotive joint venture in China.
Beyond China, all plants in the BMW Group's broader production network are running normally though, with regard to the security of supplied parts, BMW experts are "monitoring the situation."
Nissan
"We continue to prioritize the safety and well-being of our employees in China," a Nissan spokesman told AMS. In Japan, Nissan has carried out "temporary production adjustments" but is not reporting any impact from the coronavirus measures outside of China.
Much of Nissan's manufacturing activity in China, part of its JV with Dongfeng, resumed during February. This includes DFL production at Huadu plant, Guangdong Province; Dalian plant, Liaoning Province; and at Zhengzhou Nissan, Henan Province.
However, resumption of production at Xiangyang Plant, Hubei Province and Zhengzhou Plant, Henan Province, have not yet been determined, Nissan said.
"In compliance with the new government directives by the authorities in Hubei Province and in view of the inventory situation of our suppliers, we will continue to monitor the operation of these plants."
Japanese press sources report that Nissan is suspending weekend production at a subsidiary plant in Fukuoka Prefecture this month. Nikkei Asian Review says production at the plant was scaled back for four days in February, reducing output by several thousand vehicles. A another plant suspension at the Kanagawa Prefecture site is scheduled for two days in March, NAR reports.
More from AMS on coronavirus impact: Europe presents a brave face over production halts in China and Italy
Volkwagen
Volkswagen told AMS: "Almost all of our plants in China up and running, plants in Europe all up and running. Situation is improving – nevertheless we closely constantly monitor the situation. Due to our upcoming press conference I'm afraid we cannot comment any more details on sales or financials."
Honda
Honda Motor has two factories in China, GHAC (Guangqi Honda Automobile) [Guangzhou Guangdong Province] and WDHAC (Dongfeng Honda Automobile) [Wuhah, Hubei Province] .
Honda told AMS: "Production at GHAC restarted on 17 February and at WDHAC production is planned in the week commencing 11 March following the completion of production maintenance work and site safety checks. We are continually monitoring the situation and will change our plans as required. We are also closely communicating with our suppliers to understand their production status and logistics, and will plan our production schedule accordingly."
Japanese press sources have reported that Honda Motor will temporary measures to cut back production at two plants in Saitama. The move has been enforced by difficulties in sourcing parts from China following the coronavirus measures.