Ineos Automotive begins production of its Grenadier 4x4s, marking a significant milestone in the company's expansion into North America.
Ineos Automotive has officially announced it has begun production of the Grenadier 4x4 to serve the North American market. The initiation marks a significant milestone for the company, with over 7,000 orders already in the pipeline making it Ineos Automotive's largest market, particularly in the United States. Initial deliveries for US customers are scheduled to begin in November, with Canadian buyers set to receive their Grenadiers in January 2024.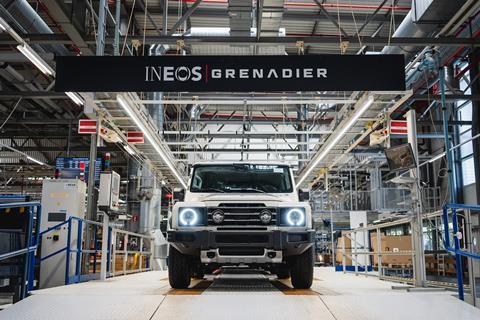 "Ineos Automotive's journey into North America began with the acquisition of the Hambach manufacturing facility from Mercedes-Benz in January 2021," Lynn Calder, CEO of Ineos Automotive, explained. Since then, the company has made substantial investments, exceeding €50m, to elevate the production process. Key enhancements include the introduction of a new semi-automated paintshop, a fully-automated body shop and a state-of-the-art quality centre.
Calder emphasised the importance of balancing speed and quality, saying, "We have been ramping up the production rate over the last six months to ensure we can deliver to customers as quickly as possible while maintaining the world-class quality standards we set for ourselves."
With headquarters in Raleigh, North Carolina, Ineos's North American team is set to unveil its first group of appointed dealers. This expansion of the retail and service network in North America plays an important part in Ineos Automotive's global footprint, which already spans over 40 markets.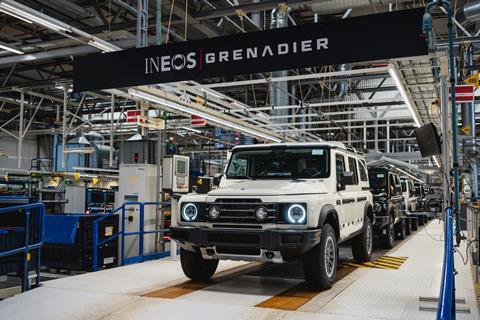 "Our North American retail and service network will join a global footprint for Ineos Automotive across more than 40 markets," Calder noted. Customer deliveries have already commenced in 20 of these markets, underscoring the broad-reaching demand for the Grenadier.
North American models are exclusively powered by BMW's 3.0-liter turbocharged inline six-cylinder petrol engine; a powertrain that has undergone extensive revisions and recalibrations to meet regional performance requirements.
Ineos Automotive says the model's "open-source" approach to accessories empowers owners to customise the vehicle according to their specific needs.
Under Lynn Calder's leadership, Ineos Automotive is set to make a notable impact on the North American automotive landscape, offering a versatile and capable option for adventurous drivers across the continent.