The Ludwigsfelde site is currently ramping up for eSprinter van production set to begin in 2nd Q. 2024 where Homering will oversee production as the new head of the site
Dr. Jörg Homering is to take over the Ludwigsfelde plant as head of production and site at Mercedes‑Benz from 1st November, 2023.
He was previously head of industrial strategy at Mercedes‑Benz Vans and has been with the carmaker in various capacities for over 12 years; to bring a breadth of experience to the new role.
From human resources to head of production
Homering began his automotive career in 1998 at the then Daimler-Benz AG in the Berlin-Marienfelde plant. After holding various positions in the company's central HR unit in Stuttgart, he moved to Mitsubishi Fuso in Japan, where he was head of quality management. In November 2015, he became head of the global logistics function, "supply" at Mercedes-Benz Vans in quality management. From 2020 onwards he worked as head of quality management at Mercedes-Benz Vans.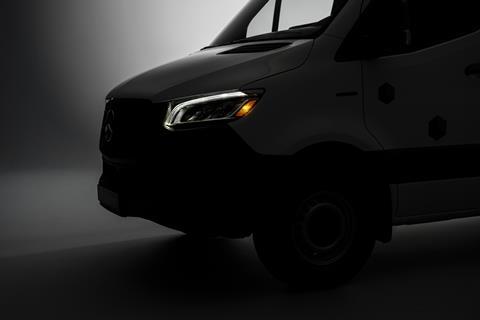 In his role as location and production manager at Ludwigsfelde, Homering will be responsible for the operations of the Brandenburg plant where he will drive continuous development of the site to ensure a smooth ramp-up to production for the Mercedes eSprinter electric panel van. Production for the model is set to begin in the second quarter of 2024.
The Ludwigsfelde site produces both eSprinter and ICE Sprinter vans and has plans to shift towards becoming a competence centre for eVan customisation.
Francesco Ciancia, head of Mercedes-Benz vans global operations, commented: "With Jörg Homering, we have gained a very experienced colleague for the management of our plant in Ludwigsfelde. With his extensive knowledge in the production environment and extensive experience in the areas of logistics and quality management, he will continue to manage and develop the plant successfully."
Dr. Homering will take over the role from Dr. Markus Keicher, "who will devote himself to other tasks in the company."
Ciancia added: "I would like to thank Markus Keicher for his excellent and trusting cooperation and commitment in recent years. He managed the team on site confidently through all challenges and kept the plant on course even in turbulent times.
"He will now take over another exciting and challenging task within the Group and we wish him all the best for the future."