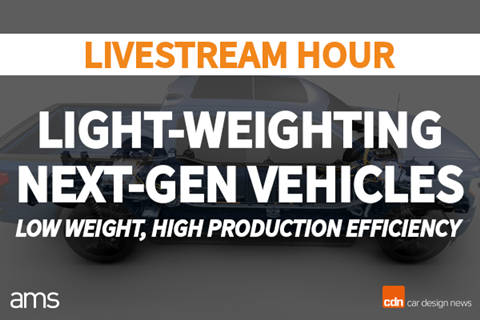 Reducing weight in vehicle structures and components has taken on a new level of importance with the shift to electric powertrains and a growing focus on sustainability in manufacturing. Addressing this challenge, designers and manufacturing engineers have a range of proven and emerging materials to work with that offer the required combination of strength and low weight for body structures and exteriors, whilst there are an increasing array of options for sustainable, lightweight materials and technology for interiors. Optimising the material mix, design and application in a vehicle's architecture is a key factor both in the performance of electric cars and in maintaining efficient, low-carbon production.
These opportunities in materials, combined with compressed development time for new vehicles, are also requiring much closer collaboration across vehicle design, engineering and production than ever before. Design teams are more closely integrated with production engineers across an OEM and key suppliers, and are using tools such as rapid prototyping, digital simulation and virtual reality to test and validate structures and changes for production.
This AMS Livestream Hour features leading designers, engineers and materials specialists at Ford, Gestamp, SSAB and ArcelorMittal presenting case studies on recent vehicle launches and innovation on lightweighting and materials, and in a panel discussion.
Two leading designers from Ford, Elvir Mesalic and Scott Anderson provide exclusive insight into lightweighting considerations and innovations in two of the carmaker's most important new vehicle models, the electric pickup Ford F-150 Lightning, and the new Ford Maverick hybrid compact truck. In both cases, lead Ford designers worked closely with engineering teams to bring material and lightweighting innovations to the exterior and interior, and make sure they were optimal for production as well.
Paul Belanger, director of Gestamp's North America R&D Center, provides insights on the automotive supplier's advances in body and materials engineering.
Specialists at steel suppliers SSAB and ArcelorMittal, meanwhile, discuss materials processes and digital tools for lightweight body construction and materials application in automotive manufacturing.
This episode features the following segments of interviews, presentations and panel discussions:
Minutes 0.00 - 6.00 – Insight on the drivers and challenges for lightweighting vehicles for car design and manufacturing – Christopher Ludwig and Nick Holt, AMS
Minutes 6.00 - 15.30 – How Ford used design-for-manufacturing to lightweight interiors and simplify production processes for the Maverick truck – Scott Anderson, Ford
Minutes 15.30 - 25.00 – Designing and integrating the 'Mega Frunk' in the F-150 Lightning, including engineering and manufacturing challenges – Elvir Mesalic, Ford
Minutes 25.00 - 32.00 – Q&A with Scott Anderson and Elvir Mesalic, Ford
Minutes 32.00 - 46.00 – Optimising design and manufacture for high-strength steels – Robert Ström, SSAB

Minutes 46.00 - 58.00 – Strengthening body structures with lightweight materials – Paul Belanger, Gestamp
Minutes 58.00 - 74.00 – Optimising body-in-white structures and manufacturing – Jérôme Favero, ArcelorMittal
Minutes 74.00 - 107.00 – Panel discussion
Lightweighting and design-for-manufacture will be key topics at the Automotive Manufacturing Evolution Summit December 7-8, 2021, the first AMS virtual event
Guests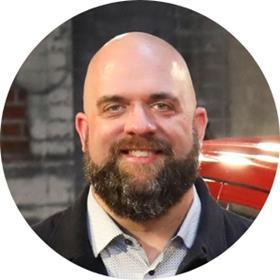 Scott Anderson
Lead Interior Designer SUVs and Trucks
Ford Motor Company
Scott Anderson was most recently the interior design manager for the Ford Maverick and the Bronco Sport rugged CUV. Scott worked previously as a designer for Chrysler, Lotus, GM, Rivian and AMG Mercedes. He graduated with a Bachelor's Degree in mechanical engineering from Michigan Tech University, as well as a Masters Degree in mechanical engineering, aerodynamics from Oakland University. Scott received his transportation design degree from the College of Creative Studies. While designing vehicles, Scott and his team focus on sustainability in design, customer design research, design-for-manufacturing principles and human-centred design, but more specifically, look at customer insights and future trend research to drive product innovation.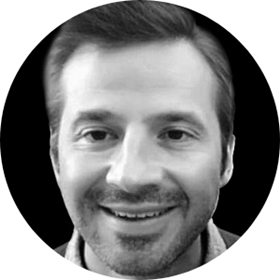 Elvir Mesalic
Senior Exterior Designer
Ford Motor Company
Elvir Mesalic's latest work was the exterior designer for the F-150 Lightning electric pickup, where he led the design of the Lightning's Mega Power Frunk. He has also recently worked on exterior designs for Bronco, Mustang and F-150 First Responder. Elvir's previous role was a senior designer at Ford of Europe, where he contributed to the designs for S-Max, EcoSport, Kuga and Transit. Before Ford, Elvir was a designer for DeLorean Aerospace, FCA Group and General Motors. He received a Bachelor of Fine Arts in Transportation Design from the College for Creative Studies.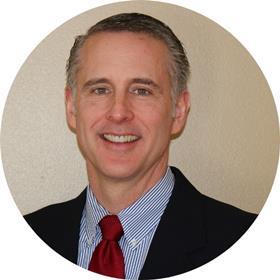 Paul Belanger
Director, North American R&D Center
Gestamp
Paul Belanger leads a team of body engineers at Gestamp in developing products and new technologies to support the North American market. He has more than 30 years of automotive body and materials engineering experience to drive the development and optimum application of advanced sheet metal products into automotive vehicle production. He started his career in the steel industry before moving to Chrysler and General Motors for a combined 21 years. At Chrysler, he led the materials engineering sheet metal, corrosion and welding groups before moving on to the truck platform, managing the body engineering team for Ram truck. At GM, he led the MP supplier development group, providing manufacturing engineering support to GM's suppliers of critical cold and hot stampings, and their welded assemblies.
Robert Ström
Automotive Design Specialist
SSAB
Robert has worked for SSAB for more than ten years, supporting automotive customers exploring methods to integrate lighter and stronger materials. He has a MSc in mechanical engineering and worked on crash simulations at BMW. He also has deep knowledge of the design of cold forming steel with very high strength levels, ideal for lightweight vehicle body construction in the EV generation.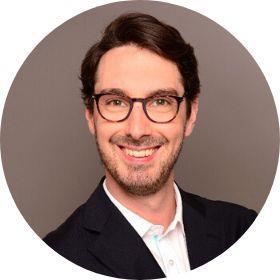 Jérôme Favero
Head of Automotive Steel Solutions – Global R&D
ArcelorMittal
As portfolio director in charge of steel solutions and co-engineering for automotive, Jérôme Favero is in charge of piloting engineering activities for automotive applications and customers, including in areas such as forming techniques, sustainability and additive manufacturing. He has worked in ArcelorMittal Global R&D for ten years, and has managed R&D projects in areas including hot stamping processes, and has worked as key leads for ArcelorMittal at major automotive manufacturers.
Moderators
Nick Holt
Editor
Automotive Manufacturing Solutions, Ultima Media
With over 20 years' experience covering the automotive industry, Nick is responsible for editorial across Automotive Manufacturing Solutions. He has gained wide experience of automotive production operations, visiting OEM and tier supplier factories in Europe, India, China and the US.
Christopher Ludwig
Editor-in-Chief
Automotive Manufacturing Solutions, Ultima Media
Christopher Ludwig is responsible for editorial production and strategy across Ultima Media's global automotive media platforms, including Automotive Logistics, Automotive Manufacturing Solutions, Car Design News and its business intelligence unit, Automotive from Ultima Media. He's covered the automotive industry and supply chain for 15 years and has nearly 20 years' experience in the media and publishing business. He has an MSc from the London School of Economics and Political Science.
In Partnership

SSAB is a highly specialized global steel company, driven by close relationships with its customers. SSAB innovates in advanced high-strength steels for the automotive industry, providing Docol® AHSS steels and expert resources to automakers so they can meet their lightweighting and crash performance goals. SSAB supplies a large number of standard grades of Docol® high-strength automotive steels — including AHSS, UHSS and gigapascal strengths — with hundreds of variations to meet specific VDA, SAE, EN, JIS, and OEM standards.
SSAB has been at the forefront of sustainability in many ways. With confidence deriving from its traditions, it now strives to do even more. SSAB's plan is to offer fossil-free steel to the market in 2026 and to eliminate all of its CO2 emissions by 2045.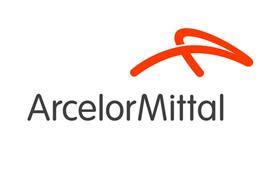 ArcelorMittal is the world's leading steel and mining company, with a presence in 60 countries and primary steelmaking facilities in 18 countries. In 2019, ArcelorMittal had revenues of $70.6 billion and crude steel production of 89.8 million metric tonnes, while iron ore production reached 57.1 million metric tonnes.
Our goal is to help build a better world with smarter steels. Steels made using innovative processes which use less energy, emit significantly less carbon and reduce costs. Steels that are cleaner, stronger and reusable. Steels for electric vehicles and renewable energy infrastructure that will support societies as they transform through this century. With steel at our core, our inventive people and an entrepreneurial culture at heart, we will support the world in making that change. This is what we believe it takes to be the steel company of the future.
The Automotive Manufacturing Solutions Livestream Hour is produced by Christopher Ludwig, Nick Holt and the AMS content team. Please contact us if you are interested in participating.
For commercial opportunities please contact Andrew Fallon.