Audi has detailed how it is introducing closed-loop systems to its plants as part of its goal to make all its five plants carbon-neutral by 2025. This includes aluminium, wastewater and a pilot project for chemical recycling of plastics.
In a virtual 'TechTalk' event about how the OEM hopes to achieve carbon neutrality for its production operations, Audi said that ­introducing a closed loop for aluminium offcuts had reduced CO2 output at its stamping plants by 150,000 tons since the start of the programme in 2019 by saving up to 95% energy compared to the use of primary aluminium.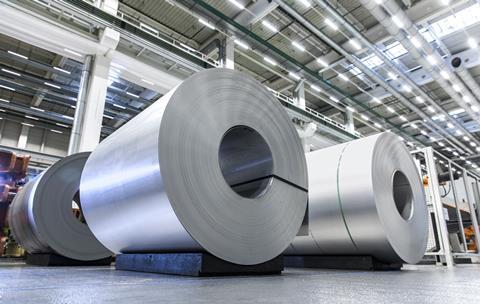 The process is currently in use at the Ingolstadt and Neckarsulm plants in Germany, with the Győr, Hungary, plant to follow in 2021. For more on aluminium closed loops, make sure to read the upcoming digital edition of Automotive Manufacturing Solutions on sustainability.
While closed loops for aluminium are a mature process, doing the same for plastics is still in its infancy, due to the difficulty of recycling mixed plastics. Marco Philippi, senior director procurement strategy, said: "Plastics are omnipresent in the automotive industry, but they are highly complex in their recycling. At the moment, [similar grades of plastic] are mechanically recycled, or just burnt, but we want to understand how chemical recycling of these plastics can be improved to produce a pyrolysis oil, which means that you can produce other plastics in any grade and quality."
To that end, Audi has partnered with the Karlsruhe Institute for Technology (KIT) to set up a pilot project. It takes plastic components that are no longer needed from cars returning from the German dealership network and uses them to trial new chemical processes. The resulting pyrolysis oil is said to be of the same quality as new petroleum products, thus making it suitable to make high-quality new plastic components for cars.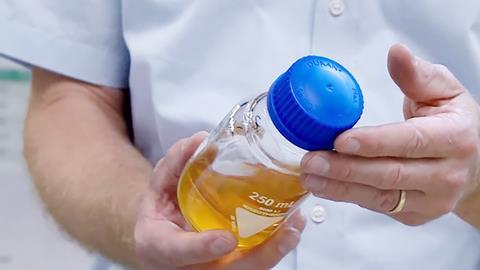 "Recycling automotive plastics has not been possible for many components so far. That is why we are doing pioneering work here together with Audi," said professor Dieter Stapf, head of the institute for technical chemistry at KIT.
In addition to plastic and aluminium, Audi is also working to close the loop on water. For the last two years, its plant at San Jose Chiapa in Mexico has not produced any wastewater, as it has the technology on site to reuse it in the plant. This technology, based on a membrane bioreactor, was first trialled at the Ingolstadt plant. It is looking at bringing similar practices to its other European plants, having installed a pilot wastewater plant in Neckarsulm only a few weeks ago.
Achim Diehlmann, head of environmental protection at the Neckarsulm site, added: "Another example is that we are looking at biodiversity. We also try to look at space that is not being used or might not be used in the future to retain as much biodiversity as possible for that area and make it available for nature."
For more on making production greener, join the Automotive Manufacturing Solutions Livestream on Wednesday November 25 featuring Mathias Wijkström, head of global Scania production system, and Hugo Da Gama Campos, manager, sustainable development at ArcelorMittal Europe