With production set to commence in the second half of 2025, the Polestar 4 will aim to make its mark in the North American and domestic South Korean markets.
Polestar, has solidified plans to expand its manufacturing operations for the fully-electric Polestar 4. This next phase of Polestar's production journey involves the incorporation of manufacturing activities in Busan, South Korea, in addition to the current production in Hangzhou Bay, China. The Busan facility, scheduled to commence operations in the latter part of 2025 is the result of an agreement between Polestar, Geely Holding and Renault Korea Motors (RKM) to facilitate the contract manufacturing of the EV model.
The collaboration will see the RKM's Busan plant undertake the production of Polestar 4 models designated for both the North American market and the domestic South Korean market.
Busan seeks to make mark in both market penetration and carbon reductions
The Busan plant's location allows for port access for exports and houses 23 years of expertise in vehicle manufacturing, and a workforce of approximately 2,000. A press release states that Busan is committed to a substantial reduction of its CO2 emissions by 50% before 2030 and aims to achieve carbon neutrality by 2040.
"We will soon have manufacturing operations in five factories, across three countries, supporting our global growth ambitions"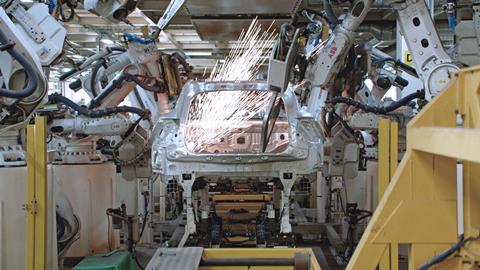 This will be pursued through a strategic combination of energy efficiency enhancements and the integration of renewable energy sources, according to the release.
Collaborating for automotive production capabilites
Polestar's strategic approach, focusing on an asset-light development and manufacturing model, allows the brand to leverage the competencies, adaptability, and scalability of its partners and major stakeholders without the necessity of establishing its own facilities.
Thomas Ingenlath, Polestar CEO, commented: "We're very happy to take the next step in diversifying our manufacturing footprint together with Geely Holding and Renault Korea Motors, a company that shares our focus on quality and sustainability.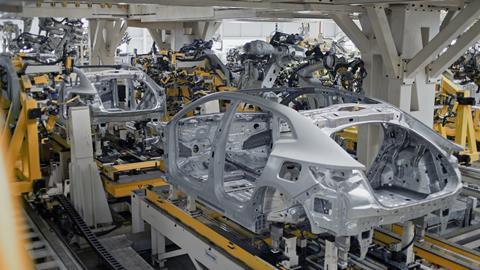 "With Polestar 3 on-track to start production in Chengdu, China in early 2024 and in South Carolina, USA, in the summer of 2024, we will soon have manufacturing operations in five factories, across three countries, supporting our global growth ambitions."
Stéphane Deblaise, CEO of Renault Korea Motors, added: "Polestar 4 will be the first full battery electric vehicle produced in the Busan plant, symbolising Renault Korea Motors renewal and our ambitious vision for the future. We are very proud of this new partnership and grateful to the Polestar brand for their trust.
"From a wider perspective, we see further opportunities for Renault Korea Motors in the near future, thanks to our strong shareholders, Renault Group and Geely Group."
The Polestar 4, introduced at the Shanghai Auto Show in April 2023, marks an important addition to the Polestar lineup. Positioned between the Polestar 2 and Polestar 3 in terms of size and pricing, this SUV coupé incorporates design elements from Polestar's concept cars and holds the distinction of being the fastest production car from Polestar to date.