LEVC's Mofid Elkemiri was recruited to the Geely-owned company back in 2016 as launch director for the TX5 electric taxi. Prior to that he spent six years at UK-based trim supplier CAB Automotive, where he rose to the position of engineering and quality director. AMS speaks to him about his current role, ramping up production, battery cell supply and the relationship with the parent company. But first, we ask how the factory has been affected by the recent coronavirus measures and the suspension of production…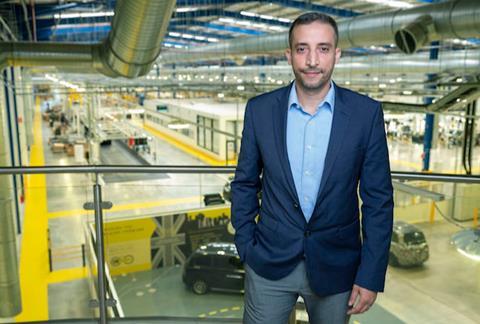 Did you leave any staff in the plant when you took the decision to shut down on 24 March as part of the wider UK lockdown?
Around five or six security guards and maintenance people. We've still got launch engineers working on the van but mainly at home or at test facilities.
The UK government said it will pay 80% of employee wages employers for least three months starting from 1 March 2020. Have you furloughed employees yet?
While the government has announced the scheme, there's no means yet to furlough so we have to pay salaries until further notice.
Update - 8 April 2020: Elkemiri contacted AMS to say: "We will be furloughing around 250 employees once the [UK government] scheme becomes available from the point we stopped production. All affected employees have been notified. We have decided as a positive message to pay all employees 100% of their salaries despite the government only funding 80%."
That sounds expensive…
it is expensive. It is backdated to 1 March but we have to wait to see what the conditions are. At the end of the day, everything has a condition.
You made 2,500 taxis last year. The van coming later in 2020 will push you toward the 24,000 plant capacity. How did you expand production?
We will run to a faster cycle (takt) time, but to do that you need as many stations as possible and less work content on each station. At the moment we have around 95 stations, we would get close to 120-125. Currently the cycle time is 29 minutes. To achieve maximum capacity it would be 10-12 minutes.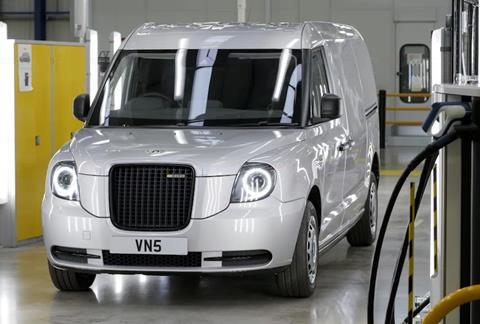 What investment have you added for the van?
Just for the van project we have invested just over £5 million for equipment, which is a mix of van specific and volume-related. So for example we've ordered five additional AGVs (automatic guided vehicles) and they're not cheap at around half a million pounds for five.
What have you learned in two years of taxi production to be able to cut costs?
Keep it simple. That is our motto right now. What we've learned is quite significant and we learned it the hard way. We've had engineers creating complicated and expensive fixtures to aid production processes but after reviewing those we've found there are far simpler methods of making cars. So we're trying to reduce the amount of complex processes.
What's a good example?
The engine fit. After the drivetrain marriage we had an assembly fixture to put the little range-extender engine in. It was very well thought through but the guys on the line realised they can actually can fit the engine quicker, safer and better by creating a really simple floor-driven trolley on wheels. That trolley was £1000 in comparison to the fixture which were £30,000 each, and you need three on the line.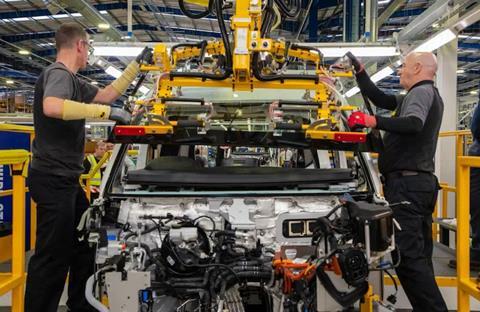 Do you need your own paintshop?
At the moment Paintbox in Banbury pre-paint all the body panels then we bond them on. Nearly every car manufacturer in the world uses its own paint shop because that's where the biggest value added is in terms of process and also in terms of quality. However it's also a huge investment and therefore we are looking at multiple options.
What level automation are you at the moment?
It's fairly low at the moment, 5-10%. Even our fastest cycle time of 10 minute is very slow. The big OEMs have cycle times of less than one minute, so it doesn't make sense to have a lot of automation.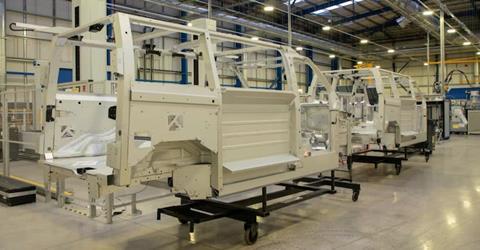 Isn't it expensive to have a longer cycle time?
It is expensive because you talking mainly about manual labour, and manual labour compared to investment is always more expensive. However you have to calculate whether spending a lot of money on robots makes sense over the longevity of the product, especially as the investment is mainly bespoke to a product. So you can't say, 'okay now I pay one million pounds on a fixture because I'll robotise it and pay it off over 25,000 units and I'll keep using it, because probably it won't fit for the next model and then you have to spend another million. Its always a calculation between volume and investment.
Your battery cells come from South Korea. With the battery at 20% of the cost of the vehicle, are you hoping to source batteries closer in the future?
Batteries are not that easy to source, because you have to have cells, the battery management system, and someone to assemble it. When you're locked into supply agreements with major supplies like LG it's not that easy to re-source the batteries. We are looking for alternatives like everybody else but it will be years before we get a sourcing agreement that's more localised than South Korea.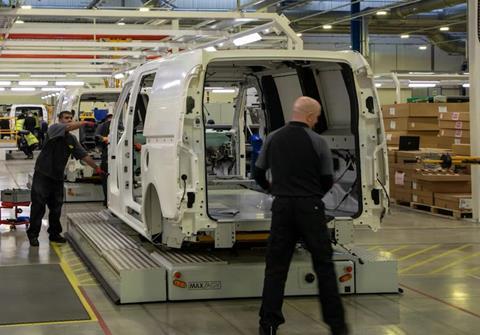 Does being part of Geely give you more clout?
We always use the joint resources of Volvo Group and Geely in order to shop as best we can. We have always had our own cell line at LG from day one, but as cells become more and more common [ie stop being unique to one client] we have to fight our own sibling companies over who gets cells first.
Where are you finding skills lacking and what would you encourage educational facilities to focus more on?
We're quite severely lacking people who have done an technical apprenticeship. It's getting better, but in the last couple of years, there was a very high focus on non-technical jobs such as the NHS [healthcare] and teaching, and we could see the knowledge just wasn't there. In UK we've had to build that knowledge with foreign labour, but we also need try to make sure people and schools start to take an interest in technically skilled jobs.
Do you take on many apprentices?
Our intake last year was 17 and the time before 21. We've lost only three in total over this period and they also progress within in the company.