Rock Tech will produce some of the battery metal from its own resources in Canada and from other mines compliant with the Initiative for Responsible Mining.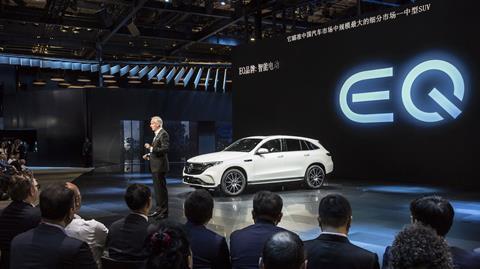 Mercedes-Benz has entered a supply deal with Rock Tech Lithium to buy 10,000 tonnes of lithium hydroxide a year from 2026, enough to cover production of batteries for around 150,000 vehicles, the automaker said.
The mineral supplied by the Canadian lithium developer will be refined in Germany and be sourced from mines audited by the Initiative for Responsible Mining, the automaker said, adding the two companies would develop by 2030 a roadmap for carbon-neutral production of the mineral.
Some of the mineral would come from Rock Tech's own mineral resources in Canada and it later plans to integrate recycled lithium into its supply.
"Starting in 2026, including a qualification period, this allows the Stuttgart-based luxury carmaker to get its battery partners supplied with raw material to rapidly scale up its production of fully electric vehicles," a Mercedes-Benz statement said.
Major automakers are increasingly taking it upon themselves to go to the top of the mineral supply chain to lock in supplies of battery minerals, amid expectations of potential shortfalls in supply towards the end of the decade by when some, including Mercedes-Benz, aim to mostly or fully electrify their products.
"This significant amount of lithium sourced directly from Rock Tech will help Mercedes-Benz to advance localisation of European production of state-of-the-art battery cells," said Markus Schäfer, Mercedes-Benz Chief Technology Officer.
The premium automaker has already established battery partnerships with ACC and CATL in Europe and with Envision AESC in the US and in China, with Farasis and CATL.