On 4 May 2020, Ferrari began its gradual return to production. The Maranello and Modena plants suspended lines on 14 March, making the coronavirus suspension the longest shutdown in Ferrari's 73-year history.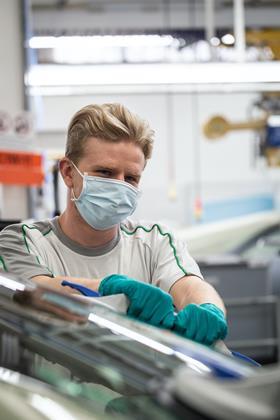 The Monza assembly line is the first to resume and Ferrari aims to restore full production by Friday 8 May.
There have already been several days of employee retraining, part of Ferrari's "Back on Track" programme.
The programme involves new health protection measures plus work environments and break areas have also been reorganised.
Ferrari is testing all returning employees for Covid-19 antibodies and around 4,000 workers will eventually be tested.