As GM and Ford scale back from the subcontinent, the withdrawal is symptomatic of their global challenges and retrenchment back in the homeland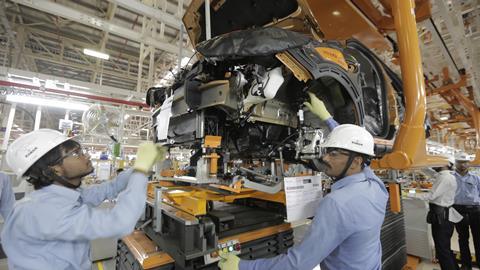 GM and Ford have failed in India. GM is the final throes of completing the sale of its last factory, at Talegaon, to Great Wall Motors of China, while Ford is putting its two Indian vehicle plants into a joint venture with Mahindra and Mahindra; the Indians will take a 51% stake in these factories which will continue to make vehicles under the Ford banner. Ford itself will retain ownership, for now, of its engine plant at Sanand in Gujarat, although for how much longer remains to be seen as the economics of transporting engines long distances to Ford plants outside India are unlikely to be attractive in the long run. GM's nearly completed withdrawal and Ford's scaling back are symptomatic of these companies' global problems and their retrenchment back into the US.
Great Wall buys Talegaon
GM is on track to complete its withdrawal from India by the middle of 2020 by finalising the sale of its last plant in India, at Talegaon, to Great Wall; the Chinese company, unlike GM, views India as offering significant potential. It has made public statements about its commitment to building up the local supply chain to make a range of SUVs, pick-ups and electric vehicles.
GM's decision – announced last year – came not long after its 2017 decision to focus its Indian plant on exports rather than the intensely competitive local market; however, this move failed to revive the factory's fortunes. GM had closed its second plant, at Halol in Gujarat in early 2017, keeping the Talegaon plant open, making the Beat B-segment small car, essentially for export. Production of the Beat rose from just under 20,000 in 2014 to just over 84,000 in 2017, followed by a fall back to just under 78,000 in 2018 and c75,000 in 2019. Although managing to sell more in recent years than earlier in the decade, the Beat's limited volumes in the grand scheme of things led to GM deciding to pull out of India, a move mirrored by the company in Europe and South Africa.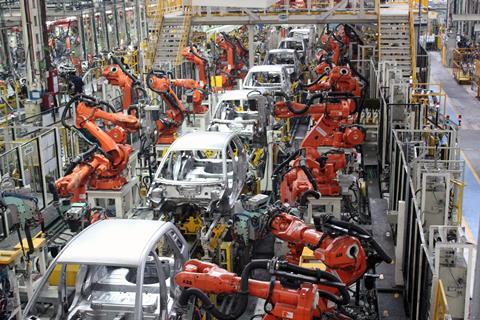 Great Wall is reportedly paying between US$250-350m for the Talegaon plant which has an annual capacity of 160,000. This will be used make a range of models under Great Walls's Haval brand, mainly SUVs and pick-ups, as well as some fully electric models. Great Wall announced an investment programme worth US$1bn at the recent Delhi auto show, with the EV programme including lithium battery manufacture in the country, confirming its commitment to the local supply chain.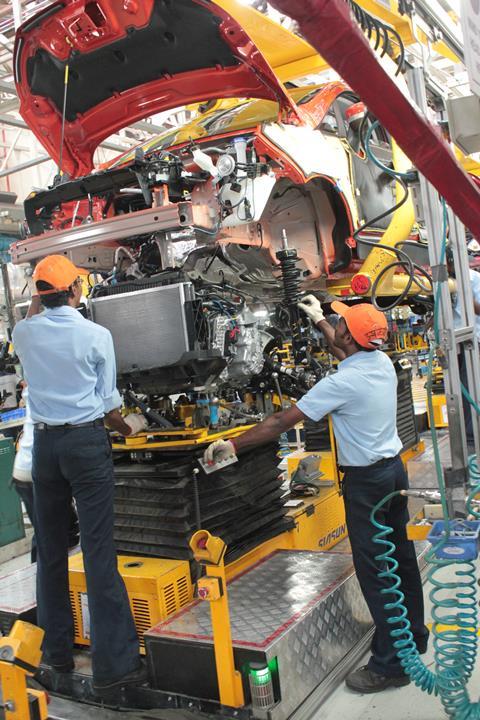 JV route for Ford

While GM sells its Indian business to the Chinese, Ford is transferring its Indian vehicle manufacturing operations to Mahindra JV despite a total of $2bn investment by Ford in India in recent years. However, like GM, Ford has failed to become a serious player in the Indian market. While its JV partner, Mahindra, has achieved an 8% share, placing it third in the Indian market rankings, Ford is back in seventh place, with less than 3% market share and no real potential for this to improve.
US giants in Asia: Part 2 – Ford and GM face China's checks and churn
Ford has a total production capacity in India of 440,000 units pa, against Mahindra's 500,000 pa; however, neither side fully used this capacity and the two partners actually made only around 528,000 vehicles in FY 2019. Quite why Mahindra wants this additional capacity is open to question but given its small market share and very disappointing factory utilisation, the sale certainly makes sense for Ford.
Under the JV, Ford will transfer its two vehicle plants – at Sanand, Gujarat and at Maraimalai Nagar, Chennai in Tamil Nadu – into the JV, but the engine plant at Sanand will stay with Ford and Mahindra's existing vehicle manufacturing operations stay independent, outside the JV
Ford will be the minority partner, with a 49% stake, with the transferred 51% stake costing Mahindra, $275m. although exiting with its corporate tails between its legs, in handing this business over Mahindra, Ford officials referred to the "strong alliance" with Mahindra; and that this will "play a crucial role in (achieving) our vision while … staying competitive". The JV will be managed day-to-day by Mahindra, but with Ford representatives sitting on the board.
The biggest volume Ford vehicle made in India is the EcoSport small SUV, with c143,000 made in 2018 and slightly fewer, c129,000 in 2019. As well as supplying the local and some regional export markets, the EcoSport is also exported to the US, with nearly 54,500 sold in the US in 2018 and nearly 65,000 (or close to 50% of production) sold in 2019. Whether this arrangement will continue in the long run remains to be as Ford will be sourcing some small SUVs from Mexico in the future.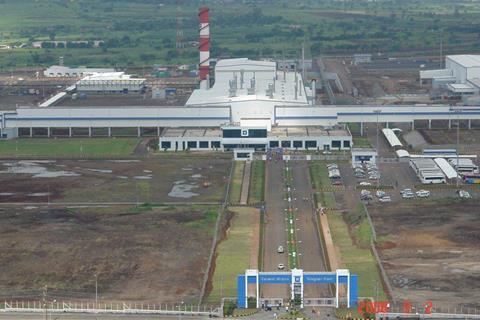 With the future of EcoSport exports to the US unclear, the JV will reportedly make three SUVs for sale under the Ford brand; one should be the EcoSport for the medium term and a second will be a mid-size SUV made on a Mahindra platform. The third is likely to be a mini SUV but whether this will use a Ford or a Mahindra base is unknown; the mid-size SUV will, it is expected, replace the Ford Endeavour which is made at less than 8,000 units a year, a far from competitive volume for the long run.
Indian market structure proved unattractive for both companies in the end
In retrospect with the Indian market remaining resolutely focused on basic utility vehicles and entry level small cars, in the B and C segments, none of which offer much potential for meaningful profits, it is not surprising that Ford and GM have had to, repetitively, retrench and withdraw from India. Great Wall is likely to have deeper pockets for the long haul there, certainly when compared to Ford's and also the time to see its investment through to fruition; for Mahindra, it is acquiring some modern plant and the right to make vehicles for an established, if somewhat marginal brand; it will have continued access to Ford technology as part of the deal and this will no doubt help it too as it looks to maintain its presence in India, and ultimately become a more powerful regional player.
US giants in Asia: Part 2 – Ford and GM face China's checks and churn
US giants in Asia: Part 1 – down and nearly out in India
1

Currently reading

US giants in Asia: Part 1 – down and nearly out in India

2