Ford and GM remain committed to the China market, one that still has much to offer despite sales downturns and health crises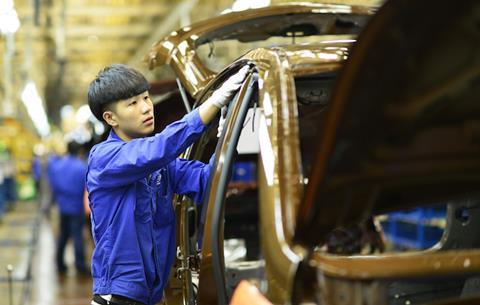 Retrenching across the world, the once mighty Ford and GM manufacturing operations are becoming increasingly focused on the market back home in North America.
GM has already withdrawn from Europe and India and while Ford remains active in both markets, its faces intense competition in both and its presence in Europe especially is a constant source of speculation.
Their China-based business activities however have been retained and both companies remain committed to the world's largest car market, trade disputes between the Washington and Beijing governments notwithstanding.
Both companies have experienced significant falls in sales in China in the last year and need to reverse their declining performances quickly if they are to stand a chance of taking long term advantage of the opportunities which the Chinese market still offers.
Sliding sales
Ford sold around 1.27m cars and trucks in China as recently as 2016. There had been a small decline in 2017, but 2018 and 2019 saw falls of 37% and 26% respectively, meaning that just under 568,000 Fords were sold in China in 2019, a decline of more than 50% in four years.
Ford is now revamping its model offering in China, with 30 new models due for launch by 2022, one-third of these electric. By comparison, GM sold nearly 3.1m vehicles in China last year, a relatively modest 15% decline on 2018.
To co-ordinate its turnaround in China, Ford is now implementing its Ford China 2.0 transformation plan; this focuses on new models, EVs and driver-centred technology specifically tuned to the Chinese markets; China-specific technologies will be developed at Ford's existing R&D facilities in Nanjing and in a new centre being developed in Chongqing which is being developed in collaboration with its longest-established Chinese partner, Changan.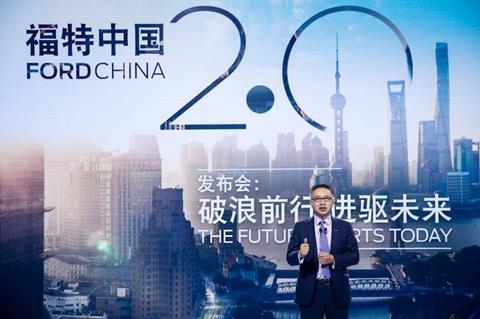 Production partners
Ford's production in China takes place through two joint ventures, with Changan, located in Chongqing, and Jiangling, located in the eastern city of Nanchang. It makes a variety of models for the local market on platforms sourced from across its global operations and its local partners, including: four cars made in the Changan JV, namely Escort, Focus, Mondeo, Taurus, Edge; four SUVs or crossovers, namely EcoSport, Territory, Kuga, Everest; and one van, Transit, in van and passenger formats, the latter sold under the Tourneo name.. The SUVs (EcoSport apart) and van are made in the Jiangling operation.
Both Ford and GM need to restore their Chinese volumes to historic levels if they are to remain significant players there
Press reports suggest that the Territory SUV will be exported from China to the Philippines. The Chinese Territory model is unrelated to the model of the same name once made by Ford in Australia and is basically a re-badged version of Jiangling's own Yusheng S330; it is roughly the same size as the Escape or Kuga, fitting between the small EcoSport and the larger Everest.
In addition to the Territory possibly being exported to the Philippines, Ford's South American operations are now importing an SUV, known as CX743, which is made under the Jiangling brand name at the Ford-Jiangling JV. Having had to establish JVs in China to serve the local market, Ford is now looking at China as a base from which to supply vehicles to other emerging markets.
US giants in Asia: Part 1 – down and nearly out in India
In addition, three Lincoln brand models – the first of which will be the Corsair – are due to be assembled in China, for the local market only, at least initially; this programme should be up and running by the end of 2020. The all-new electric Mustang is also due to be made in China with production starting in 2021.
The Mustang will be the second electric Ford made in China, the first being the electric version of the Territory which was launched in mid-2019, targeted at commuters. At present, Ford does not make pick-ups in China – largely due to restrictions on the use of pick-ups in Chinese cities; however, its partner Jiangling makes pick-ups under the Yuhu brand, using Fiord technology under license.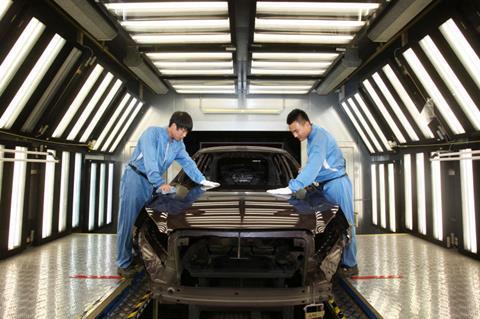 With sales in China declining and Ford fearing it could miss out on significant growth potential which has to come in China, Ford is not just expanding its model offering in China and looking at export opportunities, but also committing resources to designing and developing vehicles better suited to the Chinese market. This involves a dedicated R&D centre at Chongqing to serve its Changan JV. Its mission is to achieve a deeper integration of Ford's design DNA with Chinese consumers' preferences; it will encompass prototypes, petrol and electric powertrains, component endurance, NVH issues and improved functionality for Chinese customers.
With declining sales in China the last thing both Ford and GM needed was the further market disruption delivered by coronavirus shutdowns in February 2020; production had been slowed or stopped due to the Chinese New Year when the Covid-19 incident began to cause problems, especially in Hubei province, and the city of Wuhan.
With declining sales in China, the last thing both Ford and GM needed was the further market disruption delivered by coronavirus shutdowns
The post-holiday production restart at the Chongqing and Hangzhou factories was delayed until mid-February while the authorities worked out how to manage the virus and its spread, both nationally and internationally. Senior executives were also barred from traveling for all but essential travel.
Even so, in an interesting indication of commitment to China, Ford recalled some workers at the Jiangling JV to refit 600 Transit vans into specialist ambulances for transporting infected patients. Ford's joint venture operations with Changan and Jiangling are not located in Wuhan or in Hubei province, but GM does have a plant Wuhan, a joint venture with SAIC which employs nearly 6,000 people.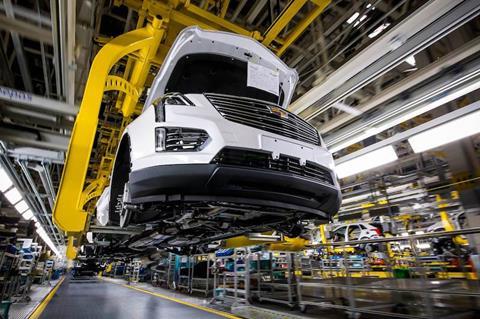 Make in market
GM's Chinese manufacturing JVs consist of 15 vehicle and powertrain plants, most notably: SAIC-GM in Jinqiao in Shanghai; Dong Yue in Yantai; Norsom in Shenyang; and in Wuhan. GM's Wuhan plant – which makes four Chevrolets and Buicks – is one which GM operates through various JVs in China.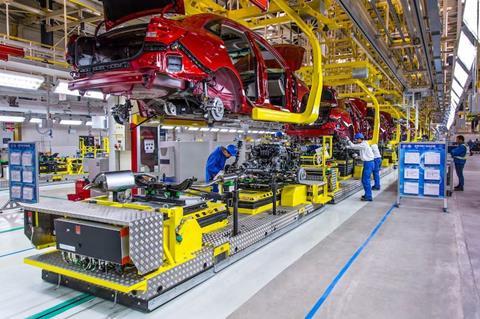 All of GM's production in China for the domestic market, apart from the Buick Envision which is exported to the US from a plant in Yantai, Shangdong Province in the far east of China. Elsewhere, Dong Yue in Yantai produces the Chevrolet Sail 3, Buick Envision and Encore; and Norsom in Shenyang, formerly known as Jinbei, produces the Buick GL8 and Verano, Chevrolet Captiva and Cruze.
Brand in hand
GM's sales in China are made under five brand names, three US or international brands, ie Buick, Cadillac and Chevrolet, and two China-only brands, Baojun and Wuling. Wuling, which is mainly a commercial brand, with some passenger carrying versions of its vans, is the biggest marque, selling just over 1m vehicles in 2019 (down 5% year-on-year), followed by Buick at c850,000, down nearly 17% year-on-year.
The other Chinese brand, Baojun, achieved just over 608,000 sales, a fall of nearly 28% year-on-year. GM also sold 418,000 Chevrolets (down 20%) and nearly 214,000 Cadillacs, its only brand to achieve a rise in 2019 sales in China, up nearly 4%.
GM's recent decline in China is not so extreme as Ford, in either percentage or volume terms, but it faces the same challenges; intense competition from local brands and the switch to electric vehicles. Both companies need to restore their Chinese volumes to historic levels if they are to remain significant players there, and indeed anywhere outside North America. 2020 will be a challenging year for both companies; the jury is out on whether they have the right strategies to come through their latest challenges as market leaders or merely as operations in terminal decline.
US giants in Asia: Part 1 – down and nearly out in India
1

2

Currently reading

US giants in Asia: Part 2 – China checks and churns