These days, there is nothing new about a novice automaker dreaming of flooding the world with electric cars. But Turkish startup Togg is different.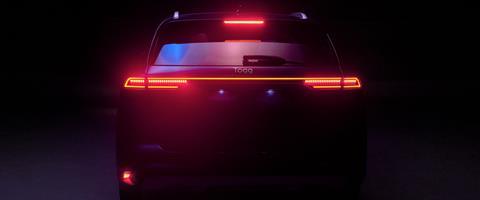 Cars have been built in Turkey for decades - by a wide range of automakers. But a domestic brand has long been missing from the list. Starting early next year, a Turkish company will be manufacturing its own vehicles. They will, of course, be electric.
Togg is backed by a consortium of Turkish companies and business organizations, including Anadolu Grubu Holding, BMC Otomotiv Sanayi ve Ticaret, Turkcell İletişim Hizmetleri, Zorlu Holding and the Turkish Union of Chambers and Commodity Exchanges.
Mehmet Gürcan Karakaş has held high-level positions in the auto industry for three decades, most recently in charge of the electric drive at Bosch. He is now CEO of Turkey's Automotive Initiative Group, or Türkiye'nin Otomobili Girişim Grubu ( Togg for short).
The five equal partners hold 19% of the enterprise, and Togg itself retains the remaining 5%. The shareholders include two firms, Anadolu and BMC, that already have some auto industry experience since they have built cars, trucks and buses for various foreign automakers. Turkcell is a national telecommunication services provider, and Zorlu Holding is active in home appliances and television sets. It is expected to provide onboard technology.
Togg first unveiled at CES
For its first international foray, the new Turkish automaker chose a venue calculated to both build its image and announce its mission. Neither the IAA nor any other European trade fair had the glittering spotlights and product debuts that would amaze visitors. The right venue was far from home: CES 2022 in Las Vegas, the world's largest IT and computer trade fair.
Togg sees itself as more of a provider of open mobility than a traditional automaker. When seen as a smart device, the automobile is just one of various modules. With its electric fastback, Togg offered an indirect look at its first series vehicle, which is due to roll off the line for Turkish customers in the first quarter of 2023.
"At the end of 2022, we are going to ramp up production of our first series vehicle. After completing the homologation tests, our first vehicle in the C-segment, an SUV, will reach the market during the first quarter of 2023," Karakaş said. "It will be the first all-electric SUV produced on the European continent by a nontraditional manufacturer. Afterwards, a sedan and a hatchback model in the C-segment will head into production. Our product line will have five models with the later addition of a B-segment SUV and a C-segment MPV, all with the same DNA and platform." The design came from the creative folks at Pininfarina, though Murat Günak, who shaped the look of Volkswagen models during the early 2000s, played a role as well.
Togg: in part a political project
Not least of all, it has been President Recep Tayyip Erdoğan's fondest dream to have a Turkish company building cars for domestic consumers. He wants to bring his country into Europe's economic orbit. Unburdened by legacy costs, a modern automaker specializing in electric vehicles would be arriving at just the right time. Along with the electric cars, a network of charging stations is finding its way into Turkey, and the consortium wants to make it available to other car brands.
Erdogan and his country's economic ministry were miffed that the Volkswagen Group dropped its plans for a 300,000-vehicle plant due to the political atmosphere in 2019. The idea is for the brand to assert itself in the home market during a test phase and then there would be an expansion into other European countries. Scandinavia is expected to be the target at that point. By the end of the decade, Karakaş wants to be producing a total of 1m units in five different segments.
Manufacturing near Gemlik, Turkey
For the foreseeable future, Togg cars are expected to be manufactured at a new production facility near Gemlik in the Bursa region. The plant's construction has taken place over the last 18 months, and it is due to open in the autumn of this year.
"This is green manufacturing in northwest Turkey on the Sea of Marmara," Karakaş said. "We have an area of 1.2m sq.m, and we can produce 175,000 vehicles a year to start with. The factory has a modular design, and we can expand it without difficulty at any time." In all, more than $3.5 billion is due to be invested over a period of 10 years.
But Togg needs customers first. That's not going to be easy, especially in its home country, since electric mobility lags far behind in Turkey. In reference to the charging infrastructure, Karakaş said: "The charging infrastructure will be ready in 2022, not just for domestic vehicles, but for the electric cars of other brands."
With the help of local suppliers, a square grid system has been superimposed on the country. Over the next two years, it is due to be fleshed out with charging stations.
A car and a smart device
The basic data for the planned SUV read like the figures for so many other models that will reach international markets over the next two years. It is a midrange crossover with an array of different battery packages and a range between 300 and 500km without recharging, with the choice of 200 or 400 horsepower. Karakaş sees other C-segment models as competitors, including the Peugeot 3008, the Nissan Qashqai and Skoda's SUV.
The debut model will reach Turkish dealers during the first quarter of next year. A midrange sedan with similar performance data and on the same platform is expected to follow by the end of 2024. At that point, an expansion into Germany or other Central European countries would be conceivable. There is not expected to be a special dealer network. Along with a pleasing design, brand and flagship stores are expected to attract customers.
It is already clear that the Turkish company sees its cars as mobile devices in an integrated system. Long-term, its earnings are not expected to come solely from the sale and maintenance of consumers' vehicles. At the heart of the strategy: "tech-savvy target groups" between 35 and 50 years old who are open to an entire ecosystem. There are plans to make money on the data that the car and the user generate. "A number of things are conceivable here," Karakaş said. "Parcel deliveries to the car, bank transactions from the vehicle – we are currently working with 30 startups that are trying out prototypes for future services."
This article first appeared in German in Automobil Produktion, an AMS sister publication