A new technology campus for additive manufacturing comes on stream in Munich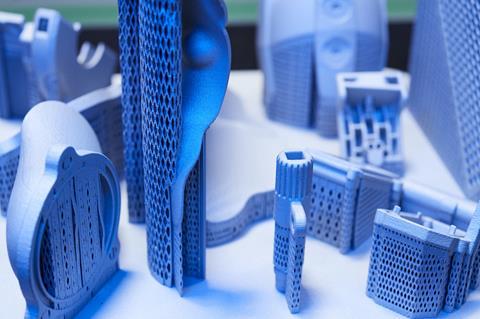 Last year, additive manufacturing within the BMW Group accounted for about 300,000 parts. The OEM operates around 50 3D print production systems at sites across the globe. It has now added to that capability by opening its new Additive Manufacturing Campus.
The new centre, located in Munich, combines production of prototype and series parts under one roof. The campus employs around 80 associates and operates about 50 industrial systems working with metals and plastics. BMW has invested €15 million into the project, which will also house its research on new 3D print technologies and training for a rollout of toolless production across its global network.
The BMW Group began additive manufacturing of prototype parts back in 1991, for concept vehicles. By 2010, plastic-and metal-based processes were rolled out, in limited series initially, to produce components such as the water pump parts for DTM race cars. Then further series production applications followed from 2012 on, components for the Rolls-Royce Phantom, BMW i8 Roadster and, in 2020, the MINI John Cooper Works GP, which has four 3D-printed components in its standard structure.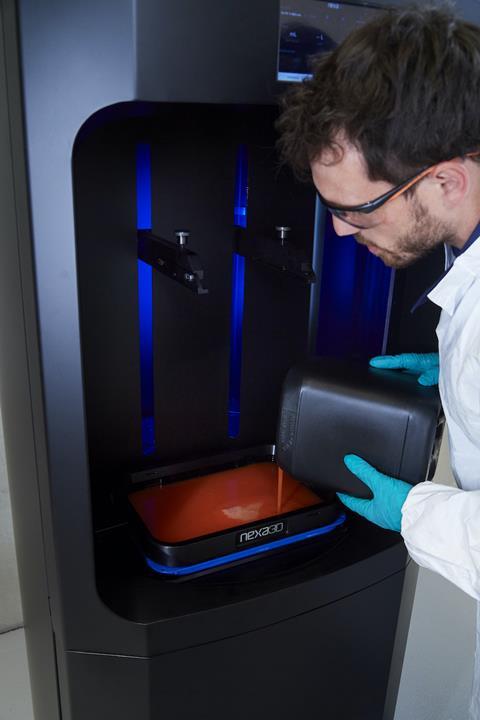 Partnerships pursued
BMW's approach to additive manufacturing has been underpinned by long-standing partnerships with specialists from academia and industry expertise, both from established and start-up sources.
In 2016, BMW's venture capital arm invested in the Silicon Valley-based company Carbon and its DLS (Digital Light Synthesis) technology for super-fast component production.
Further investment came in 2017, when the BMW Group partnered with Desktop Metal, a start-up specialising in additive manufacturing of metal components and developing innovative, highly productive manufacturing procedures. The collaboration between BMW and Desktop Metal continues today.
BMW has also invested in US start-up Xometry, a platform for on-demand component manufacturing. More recently, BMW took a stake in a German start-up ELISE.
The partnerships are helping the BMW Group to accelerate the application of additive manufacturing technology and create its own portfolio of new production processes.
Years of in-house expertise
Daniel Schäfer, Senior Vice President for Production Integration and Pilot Plant at the BMW Group explained that BMW's goal is to further industrialise 3D printing methods for automotive production and implement new process-automation concepts.
He says: "This will allow us to streamline component manufacturing for series production and speed up development. At the same time, we are collaborating with vehicle development, component production, purchasing and the supplier network, as well as various other areas of the company to systematically integrate the technology and utilise it effectively."
Jens Ertel, Director of the Additive Manufacturing Campus adds: "Over the last 30 years or so, the BMW Group has developed comprehensive skills, which we'll continue to enhance on our new campus, which has the latest machines and technologies. In addition, we develop and design components that are faster to produce than by conventional means, offer flexibility in terms of their form, and are also more functional."
Ertel continues: "We are working hard to mature additive manufacturing fully and benefit from it as far as possible throughout the product life-cycle, from the first vehicle concept through to production, aftersales and its use in classic vehicles."
"To roll these technologies out successfully, we need well-trained colleagues across the network who fully understand their advantages and features. To use them, designers will need to adopt a new way of thinking and an entirely new approach as they devise the upcoming components. 3D printing allows almost any shape to be produced, paving the way for new designs and functions. Nowadays, there are countless components that can only be manufactured additively," Ertel explains.
Research and pre-development
The pre-development unit of the campus focusses on optimising new technologies and materials for implementation across BMW's production network. A principal element is the automation of process chains that previously required significant levels of manual work. This is the key to real change, meaning 3D printing can become more economical and viable for series production.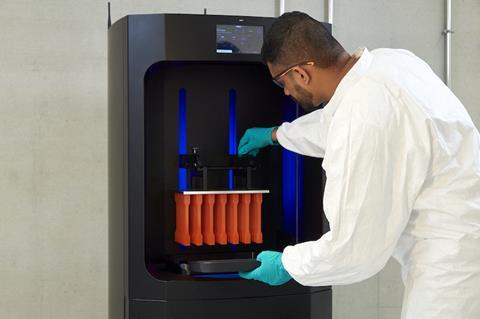 At the campus, a production line is being established to replicate the process chain, from the preparation of digital production through to manufacture and reworking of components. Production targets underline the campus's status as a lighthouse project: output is expected to hit at least 50,000 series components a year, with over 10,000 individual and spare parts, all made to a high quality.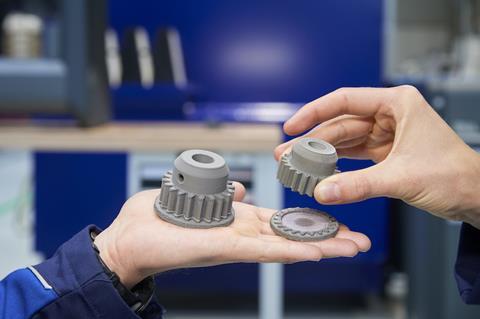 Another consortium of 15 partners is developing and testing a future-proof, fully linked, automated production line for plastic components. BMW says its findings are expected to help halve manufacturing costs and, in addition, integrated quality assurance methods will boost the stability of the technology.
Whether plastic or metal, manufacturing parts where they are needed is a sensible solution for the BMW Group, and a useful complement to existing production technologies. It's an approach that confirms the status of BMW, and indeed Germany, as a pioneer in 3D printing.