The Swedish car brand says the new electric SUV is a milestone in its journey to producing only electric cars by 2030.
Volvo has revealed its flagship all-electric SUV, the EX90, a seven-seater car it will build in the USA starting in 2023 with manufacturing in China to come later, the Swedish brand said, adding the model represented the start of a new era in which it will shift towards electric cars.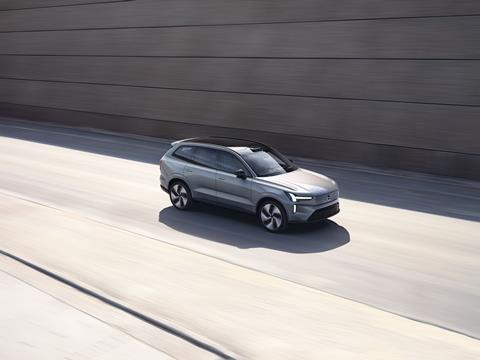 The company said it will reveal one new electric car each year from now and sell only electric cars by 2030 with a goal of achieving company-wide carbon neutrality by 2040.
Volvo chief executive Jim Rowan said in a statement that the car offers a range of up to 600 km (373 miles) and has a number of smart features for connectivity with personal digital devices.
"The Volvo EX90 is a statement for where we are, and where we are going," Rowan said. "We have one of the industry's most ambitious electrification plans … By the end of this decade, our ambition is to sell only fully electric cars."
The automaker says the car's safety equipment is unprecedented in scope with various sensors generating data about potential hazards on the road as well as detecting driver drowsiness or inattention. In a scenario where a driver falls asleep or unconscious, the car can stop autonomously and emit a call for assistance, the statement said.
About 15% of the steel used in the EX90, 25% of the aluminium and about 15% of the plastic in the EX90 is recycled material, Volvo said.
At the company's first ever capital markets day on Nov. 10, Volvo said it aimed to achieve a 50% battery-electric share within passenger car sales of 1.2 million by 2025. It also aims to make half of all sales online and achieve an annual EBIT or operating profit of 8%-10%.
As part of its electrification strategy, Volvo will build battery production in-house by partnering with Swedish cell maker Northvolt and establish an e-motor electric powertrain production line at the Volvo Skövde plant.