The carmaker's Japanese production suffers a sudden system failure, impacting one-third of global output and exposing supply chain vulnerabilities and recovery hurdles.
Toyota, the world's largest automaker, has been forced to halt production at all 14 of its assembly plants in Japan due to a crippling system malfunction. This sudden disruption has brought domestic production to a standstill, sending ripples through the global automotive industry.
The malfunction, which is currently under investigation, has left Toyota unable to order critical components necessary for its assembly lines. While concerns naturally arise regarding cyberattacks in today's digital age, a spokesperson from the company has suggested that this issue is "likely not due to a cyberattack." Nonetheless, experts are working diligently to identify the root cause of the problem. The suspension of operations began with 12 plants on Tuesday morning, with the final two added later in the day. The extent of production losses remains uncertain, but according to Reuters, these 14 plants collectively contribute to approximately one-third of Toyota's global output.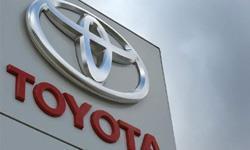 This production disruption is a significant setback for Toyota, which had been on the path to recovery following previous challenges, particularly semiconductor shortages. In the first half of the year, Toyota's domestic production witnessed a remarkable 29% increase, marking the first substantial uptick in two years. Prior to the shutdown, daily production in Japan averaged around 13,500 vehicles, excluding contributions from affiliated automakers Daihatsu and Hino.
This is not the first time Toyota has faced production disruptions. Just last year, operations ground to a halt for a day due to a supplier's cyberattack, severely hampering the automaker's ability to order crucial parts. At that time, Toyota was able to resume operations using a backup network. Industry analysts now speculate that Toyota will need to implement creative solutions, such as running extra shifts, to make up for lost production during this latest outage.
Seiji Sugiura, an analyst at Tokai Tokyo Research Institute, noted, "output was running at full capacity, so there is little additional room for production."
While Toyota is working to restart its Miyata plant in Fukuoka, it remains uncertain when production will resume at this facility. This recent incident also has knock-on effects, impacting related firms like Toyota Industries, which has partially suspended operations at two engine plants due to the automaker's glitch.
Toyota's pioneering "just-in-time" inventory management system, designed to keep costs low, is efficient - but vulnerable to supply chain disruptions. Therefore, any glitches in the production process can significantly impact the company's ability to meet consumer demand, as we are now witnessing.
As investigations continue into the root cause of the malfunction, corporate Japan remains on alert due to recent reports of harassing phone calls to businesses and government offices. These calls are believed to be linked to Japan's release of treated radioactive water from the damaged Fukushima nuclear power plant into the Pacific Ocean.
All eyes are on Toyota Japan in their dash to restart production lines as the shutdown raises serious questions about the state of automotive manufacturing and supply chains in an era of snowballing digitalisation. In the midst of converging automotive industry systems and processses that see disruptions having virtually end-to-end ramifications across the industry, it's clear to industry professionals that novel strategies will have to be employed to reinstate seamless and more importantly, reliable, operations.