Vehicle manufacturers are keen to explore energy supplies from renewable sources as they look to reduce and offset emissions from their large-scale production operations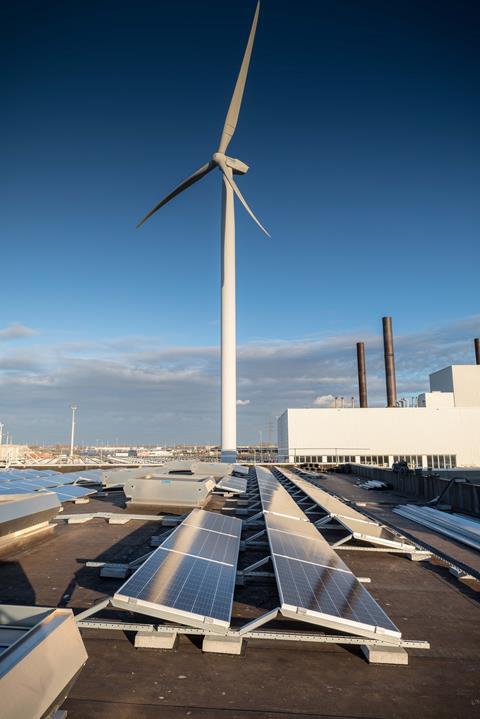 The automotive industry has had to answer some difficult questions when it comes to emissions and sustainability. Almost five years since the story broke, fallout from the diesel emissions scandal continues to have an impact. The latest media reports suggest that FCA, Daimler and Volkswagen are still under the microscope, with Daimler recently being issued a fresh $960m fine and Volkswagen's CEO Herbert Diess and chairman Hans Dieter Pötsch both facing allegations of having misled investors.
Other vehicle manufacturers have also been accused of using questionable methods in order to pass emissions tests, such as over-inflating tyres to reduce rolling resistance, taping over grills and cracks to improve aerodynamics, and removing the alternator and brakes to eliminate friction.
But despite this, all carmakers like to be seen as eco-conscious. They draw up extensive sustainability strategies every year that act as a platform to illustrate their achievements to date as well as their plans for future action. And while the media tends to focus on tailpipe emissions, one of the key carbon-cutting methods for OEMs is the use of renewable energy sources at vehicle production facilities.
As well as installing wind turbines and solar panels at their facilities, some car manufacturers have been purchasing large amounts of renewable energy from providers. These are either being used to directly power the plants, or are sold back to the grid to offset emissions.
Indirect offsetting
Honda has recently entered into long-term virtual power purchase agreements (VPPAs) for renewable wind and solar power that will cover more than 60% of the electricity it uses in its North America plants. According to research organisation BloombergNEF, this positions Honda as one of the world's top carmakers in the adoption of renewable energy to power its operations.
The plan is to first purchase 530,000mwh/year from 120mw of wind power generated by a wind farm in Oklahoma. This will take place in 2020. In the following year, Honda will secure an additional 482,000mwh/year from 200mw of solar power produced at a facility in Texas. Combined, these purchases mark the largest renewable energy procurement commitment by a carmaker, and one of the largest VPPA commitments in the US. The VPPAs are expected to offset around 800,000 metric tonnes of CO2 emissions every year. However, the renewable energy purchased in the VPPAs will not go directly to Honda's plants. Instead, it is sold back to the grid, reducing the amount of electricity generated by fossil fuels.
"These combined VPPAs will help Honda meet its CO2 reduction goals by adding clean renewable electricity and by decarbonising the electricity grid," explained Ryan Harty, manager, connected and environmental business development, at American Honda. "We hope the addition of a 'collar' to the Boiling Springs project will encourage other companies to consider VPPAs as a method to secure renewable power and reduce climate-altering carbon emissions." In order to safeguard itself in the event of a change to energy prices, Honda has implemented a 'collar contract structure' for the VPPA that covers wind power. This sets upper and lower bounds on price fluctuations, minimising the company's exposure while also resulting in stable revenues for the renewable power operators.
Honda has a number of plants across Ohio, Indiana and Alabama. Around 21% of electricity used in them comes from low- and zero-CO2 sources. To date, the OEM has installed 7.3mw of its own renewable wind and solar power to help fuel these facilities. Back in 2018, it installed one of California's largest corporate on-site solar farms at its campus in Torrance. This is generating around 3,000mwh every year to offset 30% of the electricity used at the facility.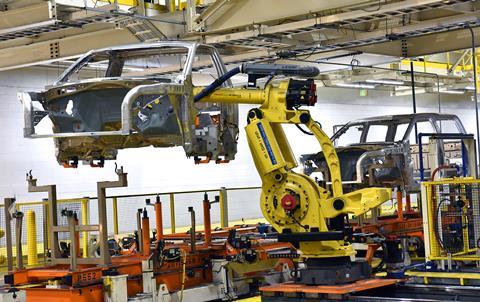 Direct reduction
In its latest sustainability report, Ford has stated that 100% of the energy used at its manufacturing plants across the world will be sourced from renewable sources by 2035. It is already taking steps in the hope of achieving this, starting with sourcing a large amount of energy from renewable sources. In February 2019, the company announced the procurement of 500,000mwh of locally sourced wind energy through DTE Energy's MIGreenPower programme. This marked the largest renewable energy procurement in Ford's history.
The renewable energy will be used directly. The Dearborn Truck Plant, which is home to F-150 production, and the Michigan Assembly Plant, where Ford makes the Ranger and Bronco, will both run completely off the renewable energy by 2021. "Ford supports the implementation of renewable energy where the project can be tied to the customer's facility, either directly or through the local distribution utility, and we believe that supports local jobs, improves the local environment and adds resiliency to the local grid," said George Andraos, Ford's global director of energy and technology.
Ford has also been pushing to cut general energy consumption at its facilities, and as a result, has significantly minimised its carbon footprint. In June 2018, the carmaker announced it had reached its goal of reducing CO2 emissions from manufacturing operations by 30% eight years early. The plan was put in place in 2010, and was meant to be completed by 2025. This was achieved by eliminating processes that were traditionally energy-intensive, such as the use of drying ovens in the paintshop. Ford instead introduced technology that allows wet-on-wet application. Various other simple methods were used, like installing 100,000 LED light fixtures.
"We have identified our paintshop operation as one area in which wwe can achieve significant reductions in energy consumption and emissions"

Javier Varela, Volvo Cars
On-site measures
Volvo Cars has revealed plans to reduce the lifecycle carbon footprint of its vehicles by 40% between 2018 and 2025, with the wider goal of becoming a carbon neutral company by 2040. The 40% reduction includes CO2 output caused by material sourcing and manufacturing processes all the way through to tailpipe emissions. "We are transforming our company through concrete actions, not symbolic pledges," commented Håkan Samuelsson, CEO of Volvo Cars. "We will address what we control, which is both our operations and the tailpipe emissions of our cars. And we will address what we can influence, by calling on our suppliers and the energy sector to join us in aiming for a climate neutral future."
The news follows on from several recent announcements made by the Swedish OEM as it hopes to minimise its impact on the environment. It also hopes electric vehicle sales will contribute to 50% of its global sales, plans to achieve a 25% reduction of CO2 emissions related to its global supply chain, and is aiming to increase the share of recycled plastics in its new cars to 25% – all by 2025. The company's engine plant in Skövde, Sweden became its first climate-neutral manufacturing plant in January 2018 after Volvo installed a new heating system that uses renewable energy sources such as waste incineration, biomass and recycled biofuels. Back then, the OEM said it would begin rolling out the same zero-impact production techniques at other facilities.
In October 2018, Volvo installed 15,000 solar panels at its factory in Ghent, Belgium. Wind power is also used at the site, and provides around 11% of total energy used. Furthermore, in 2016, the OEM installed an efficient heating system that cut carbon emissions by 40%, saving a total of 15,000 tonnes of CO2 per year. As well as leveraging renewable energy sources, Volvo has been generally focused on minimising energy usage across its plants. In March 2019, the company said it was investing a multi-billion kroner sum to install a new paintshop at its Torslanda plant in Sweden. This will reportedly result in a reduction of energy consumption and emissions from the painting process by at least one third.
"We have identified our paintshop operation as one area in which we can achieve significant reductions in energy consumption and emissions," said Javier Varela, senior vice-president manufacturing and logistics at Volvo Cars. "Volvo Cars is committed to our vision for a more environmentally sustainable business. This investment also strengthens our plans for the Torslanda plant to remain globally competitive." As well as helping to cut emissions and energy consumption, the new paintshop will also support the launch of next generation Volvo vehicles that are based on the SPA2 architecture. Construction is set to begin in 2020.
To download the full AMS January-March 2020 digital magazine click here.