The eighth instalment of Factory Booster Day produced ninety-nine solutions demonstrated by sixty-four partners to tackle thirty-five Stellantis plant challenges setting an example to other OEMs
Stellantis has again brought together its technical experts with suppliers and startups from around the world in its eighth instalment of what it is calling 'Factory Booster Day (FBD).' Sixty-four suppliers collaborated with Stellantis, "to audition and possibly adopt" innovations to tackle challenges ranging from CO2 emissions to improving product quality, cost reduction and fostering industry-leading customer experience.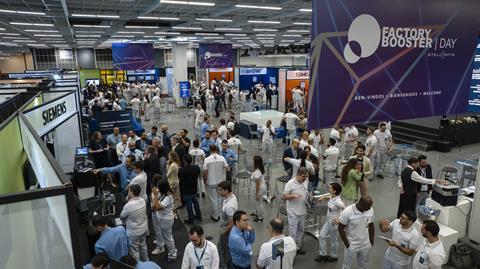 Ideas generated from past FBD's have already been adopted throughout Stellantis' global production network and the event is gaining recognition for producing measurable outcomes in automotive production.
FBD is said to align with the OEMs core value of "We Win Together" and began as a bottom-up effort where Stellantis sought solutions to thirty-five challenges across its global production facilities.
The OEM reports that it shared these factory challenges "with current and potential future suppliers, including startup companies and universities, in an 'open call,' asking for their best ideas."
FBD sets an example as to how collaboration can be approached and harnessed to bring together some of the best technical minds and experts across diverse fields to solve challenges across automotive production. Collaboration leads the way.
The 2023 FBD event was held in Betim, Brazil, "where selected companies [were] presented [with] 99 of the most promising solutions to the challenges," according to Stellantis.
Stellantis' manufacturing team members that were not physically present tuned in to virtually view presentations and demonstrations through a metaverse platform.
With increasing complexities, quickly developing technologies, now-near-normal disruptions and automotive manufacturing solutions being sought across the industry, the inclusion of the technology is fitting as many production and tech experts throughout automotive production expect it to play an increasingly significant role in future systems and processes.
From ideation to implementation
In vetting the proposed solutions, and taking them from ideation to practical testing, Stellantis said "Plant managers who believe a solution can solve the challenge are empowered to launch a pilot test. Test results are reviewed and shared by an Innovation Committee, led by engineering and plant leadership. Successful solutions are then deployed at other Stellantis plants around the globe."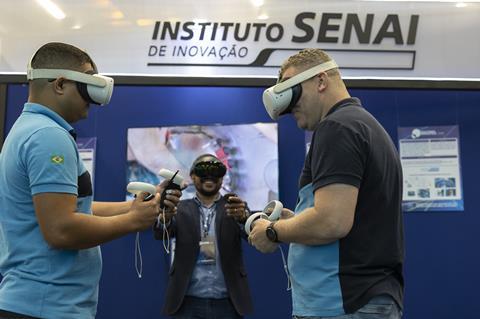 Innovations previously adopted by Stellantis manufacturing plants include high-tech welding of short flanges on vehicle doors, an advanced computer vision tool that can assemble parts on a moving assembly line, and real-time energy use measurement and management with cloud-based analytics.
FBD 2023: AI, energy consumption, EV batteries and beyond
Some of the challenges of the 2023 FBD revolved around AI-enhanced process performance, energy consumption optimisation and detecting loose materials and contaminations in EV batteries.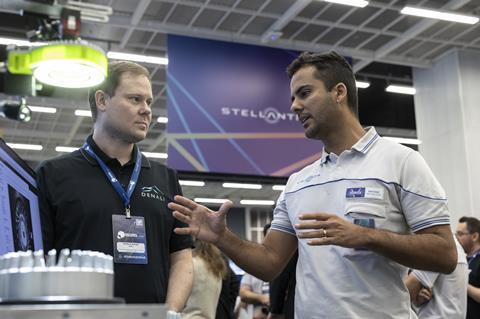 Arnaud Deboeuf, Stellantis Chief Manufacturing Officer, commented: "in an automotive industry where disruption and opportunities are unlike any other time, we are building a strong community of actors that will bring innovative technologies and smart solutions to our facilities.
"This great annual event allows us, together, to improve our efficiency and competitiveness, with our customers being the ultimate winner. I want to thank each of our business partners who brought us innovations across all fronts."