SSAB has produced and sold its Fossil-free steel, which is now being used in limited series production by Volvo. But there is a weakness in the definition of 'green steel'. Experts from SSAB and Volvo Group share some insights into challenges this presents to the wider acceptance of these materials and how they are managing this with greater transparency.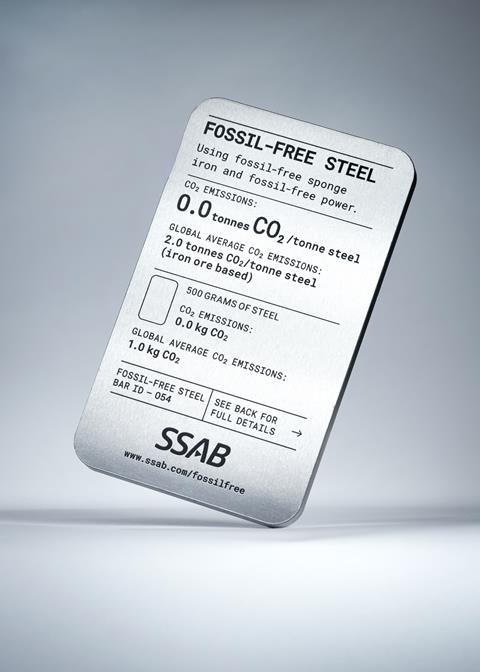 The requirement and demand for sustainably produced vehicles runs right through the value chain, from the end user to the OEM and tier suppliers. And this relates not just to the component manufacture and assembly but also the materials they are made from.
Niklas Wahlberg VP for System Solutions and Partnerships at Volvo Group Product & Project Strategy Office Group, offers some context in relation to the demand from its customers for vehicles produced from emission free materials and how this is factoring into the group's decision-making process relating to the materials it chooses.
"The Volvo Group has set a target to be a fossil free company by 2040, and the start of that journey is mainly connected to how emissions are being produced when our products are used. So, we're working to transition from internal combustion engine (ICE) technologies to electric driveline systems, both battery electric and hydrogen electric.
"But this won't be met with just converting the driveline and that means that we need to find the ways to get CO2 free materials needed to build, for example, an excavator. And as steel is a major material component of our products, we have started our approach from this direction. So, we were very happy when we had the first meetings with SSAB a couple of years ago, as they were the first to introduce technologies that could meet this demand.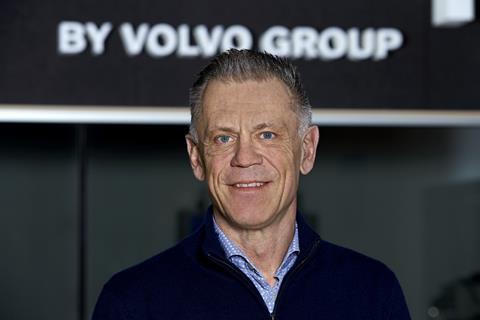 "We know that several of our customers, and their customers, are on this journey and are looking at their purchasing of machinery and solutions more carefully. The fossil free consideration now comes up in many of the discussions we have."
SSAB have previously noted that there is a growing demand for low CO2 materials, and companies like Volvo have very ambitious CO2 reduction targets to meet. So, for a proven steel provider like SSAB that can deliver the material grades and performance, its Fossil-free and Zero Steel products offer a viable solution but how does it clarify the certification and the labelling of those products when presenting them to customers like Volvo?
The need for greater transparency
Thomas Hörnfeldt, VP Sustainable Business at SSAB says this can be a challenge because of a lack of clarity and consistency in certification and labelling.
"I think one of the weaknesses of the steel community is that there is no widely recognised definition of, for lack of a better word, what 'green steel' is. We have been very strict on using the term fossil free steels because that's what our steels are. They are steels made without fossil CO2 emissions, period. And our SSAB zero product is a scrap-based product with zero CO2 emissions. That's it.
"And we're also very careful with using third party reviewed environmental product declarations and the need to be very transparent with Volvo and other customers about what we're doing and what the production chain looks like. With our pilot plant up and running and with Volvo, we have limited serial production already using these steels, so
they are both available, verified from a technological point of view and offering a proof of concept of what we can do in the future. This is the main point, and I think that goes for the industry in general, that what we need isn't necessarily more labelling, but more transparency.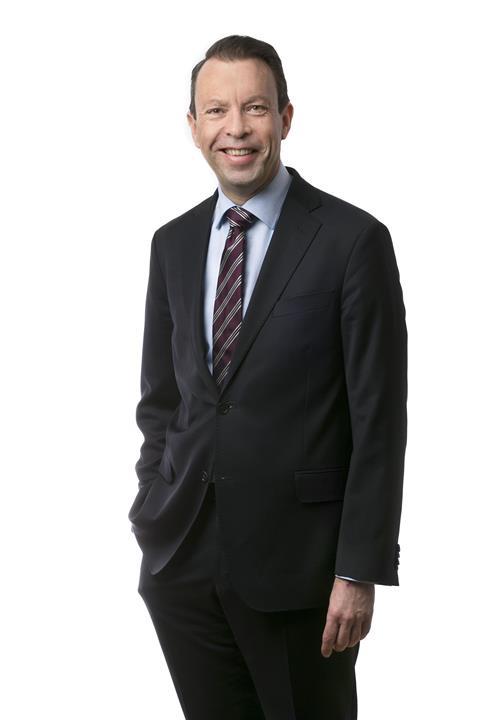 "As Niklas said, the demand is out there and what we need to do is to make it easy for our customers and their end users to make the right decision. Simple as that. There are initiatives out there. There is something called the product environmental footprint within the EU. The Inflation Reduction Act in North America (IRA) is also in the process of setting targets for what is acceptable. But I think we will have to live with a rather wide set of schemes, certifications, labels, whatever. So, it really boils down to transparency to give a number and give people the freedom to choose."
However, developing emission related measurement and certification for new products and processes takes time and even now these will vary across different countries and regions as Wahlberg notes.
"In the car and heavy-duty vehicle industry, we've been working on certifications and how to measure emissions for 100 years or so. And it takes time to harmonise systems, for example we have European measurements of emissions for vehicles and other measurements in the US. So, I appreciate that it will take some time in the steel industry as well, but it's important to make it simpler for customers like Volvo to understand what is what in this field of different acronyms and solutions."
Given there is now a requirement for greater transparency through the supply chain in automotive manufacturing operations, developing a standardised approach to measurement and presentation of data relating to the CO2 footprint of materials, such as steel, is important. Adding regional variations into the mix further complicates the picture.
From Volvo's point of view this is, at present, manageable. Wahlberg explains.
"Through our partnership with SSAB we have been able to start limited serial production but the quantities of material available are quite low at present. Within Volvo Group we have made the decision to focus on the European sales so far, and in very limited volumes. So, we have not been confronted with the regional differences at present."
Re-thinking audits and approvals
Presenting Fossil Free steel to customers can also raise other requirements than just accounting its CO2 footprint. SSAB notes that its Fossil Free steel grades and performance values are the same as the standard steels it offers; only the production of the iron differs. However, customers will validate any new materials or the same materials from different sources prior to acceptance for production. SSAB's Fossil Free and Zero steels are not 'new' materials and for existing customers they not coming from a different source. But because the production process differs (but not the end material) SSAB have been asked for different validation or further validation of those Fossil Free materials.
Hörnfeldt explains more about this process. "I wouldn't say that it's a hurdle as we have well established procedures for this. But again, I think it's part of that transparency that is so important, and you need stable production system to have transparency. Also, this is a transition period as we develop and produce these materials, we're talking about less than a year, really. As long as you can show Volvo and other customers that this is where we are today, this is what we are changing in order to arrive at this point, then it's not a big issue.
"One thing worth mentioning is that Volvo and our other customers have very high quality demands and also from a process point of view, CO2 or other emissions aside, we need to have quality assurance as well. This is very often based on a fixed production route, a
fixed location, a fixed procedure. Now we are changing our way of doing things, which means that this production route will be changed, then I think it's important to have an ongoing dialogue about how you do that together and make sure that our customers are
comfortable with what we're going to do. For example, if we're changing the iron making part of our business, the upstream part, that's kind of changing a raw material supplier, it's not that big a deal for the end result. But if we're changing something like the atmospheric
conditions in a heating furnace somewhere towards the last production step, maybe that is something that will affect surface quality, that's where we need to work closer together with the customer.
"We need to identify which customer audits and approvals that might need to be adjusted as part of this transition. So, to have this value chain thinking and to take a partnership approach to this, is crucial."
Wahlberg adds "Just to emphasise, as you said, the quality is very important, and now with these new ways of producing iron and maybe changes downstream as well in your operation, it is very important for us to be able to guarantee the quality of the materials used on our products. So, this sort of partnership is so important to understand the material down on an atomic level together, to really bring this to the market in high volumes and guarantee that this is at least as good as the material we've been using for the last 100 years and perhaps even better."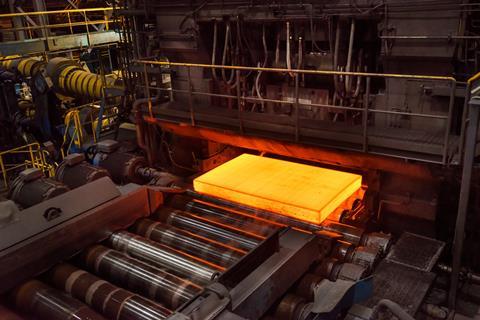 A new approach to collaboration in the value chain
Strong working relationships between suppliers and customers in automotive manufacturing are important but is the transition to electric vehicles and the greater focus on sustainability changing these relationships? Wahlberg suggests they are becoming much closer.
"I would say there's a new dimension of collaboration or partnership within a value chain because you need to be much more open and transparent. But on the other hand, this new way of collaborating more closely, on bringing these new types of materials to the market, requires a new level of engagement between the actors in the value chain. As it is, in many cases, no one has all answers.
"But the combined knowledge of SSAB and Volvo, together, helps us know a lot more than the individual company. And if we add in more partners along the value chain, the knowledge base increases."
Hörnfeldt agrees: "Yes, it is, and it must be. I'm going back to the production audit we mentioned. Our customers come to our plant, they look at it and said, okay, this makes sense to us, we're good to go. But it's a one-shot deal because our plant has looked the same for many years and then you validate a new product, you do it all over again. But now, I think just for resource reasons, what is going to happen is that you will have to revalidate a small part of that process rather than this total picture all the time. So, you have to be much more flexible and update your approvals rather than redo them. You have to have that dialogue about what you're doing, what is going to change.
"But I think as part of the partnership that we have with Volvo and some other customers, where we really are open about where we're going and what we want to do together, we have started that process already."
Tools to support sustainability claims
One tool that's available to suppliers to support sustainability claims is an Environmental Product Declaration or EPD. These offer information on the environmental performance of a product or material over its life cycle. Are these documents something SSAB finds useful?
"It is one instrument that is reasonably standardised and a tool to help our customers to make informed decisions," Hörnfeldt says.
"I think it's one part of the transparency process. Ours are third party verified and there
Are standards for this. So, from that point of view, it's a very trustworthy document. Still, as a steel buying customer, you must read the small print because just at the beginning there, there is a listing of the assumptions that are being made and those can differ between different steel makers. There is a saying that a little knowledge is a dangerous thing and it's the same thing here. You need to look at the total picture. But once you do that, it's a very good," he adds.
Hörnfeldt also notes that Inflation Reduction Act in North America could also be supporting the development sustainability standards in manufacturing.
"We talked about Europe being the bridgehead here, however, in parallel now we have the
Inflation Reduction Act in North America, which is intended to support sustainable investments. And there the authorities have chosen to team up with the First Movers Coalition (something Volvo is involved in) in defining what is actually a sustainable way of producing materials, for example, steel. So, there we have a tangible effort and maybe even a standard or a level of reference, at least in North America, to complement what we see in Europe right now."
Find out more about SSAB's Fossil Free and Zero steels here